What information is available on the Student Portal?
Class and Assessment Timetables
Marks
Past exam papers
Financial Statement
Self Service platform: e-forms | Intelli Card | Password Management
Calendars 2022
Classes for both first-year and senior students will commence on Monday, 14 February 2022.
Academic Calendar
Student Calendar (rules, regulations, policies and procedures)
CUT year programme
Go to calendars
Setup username, password and e-mail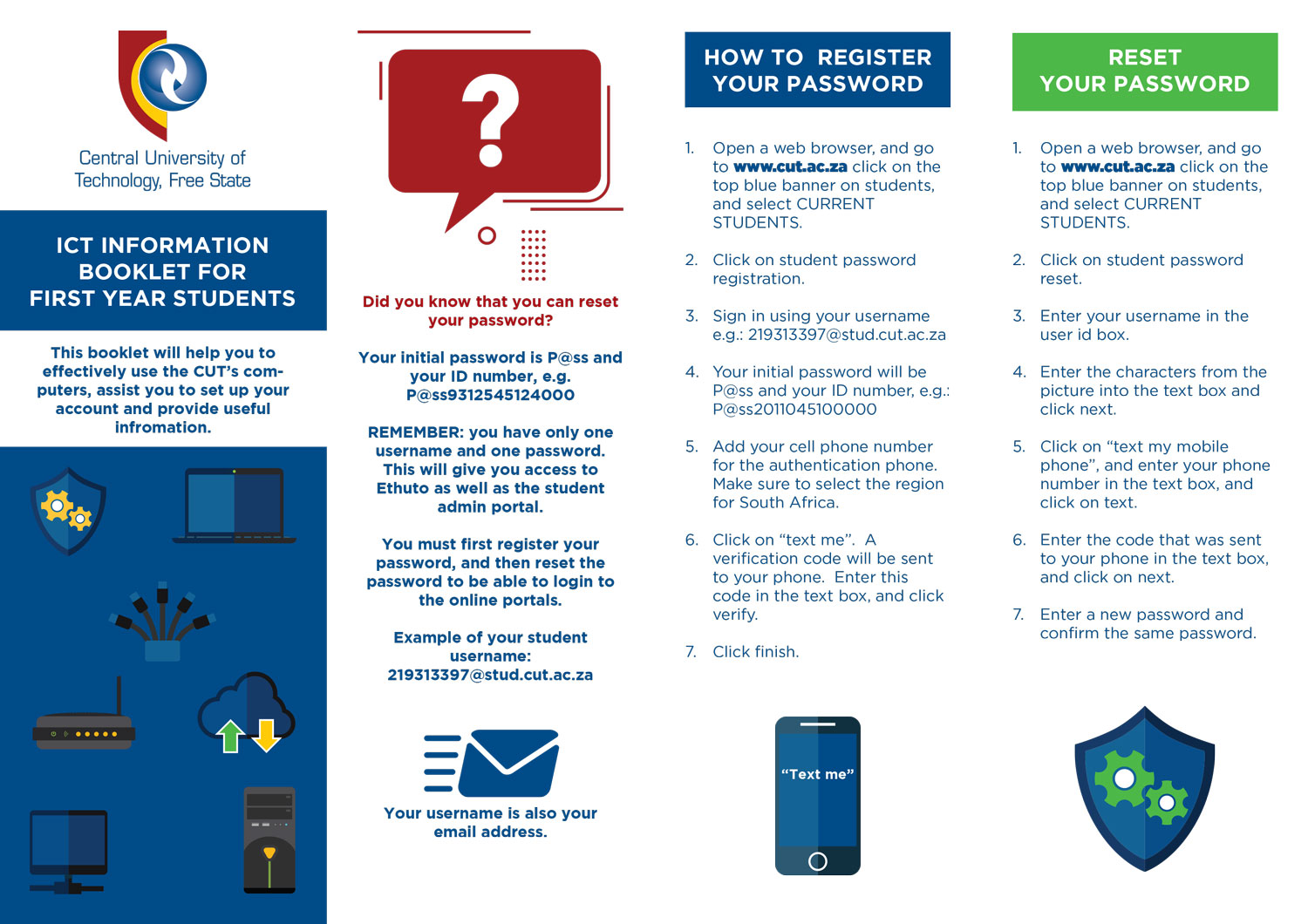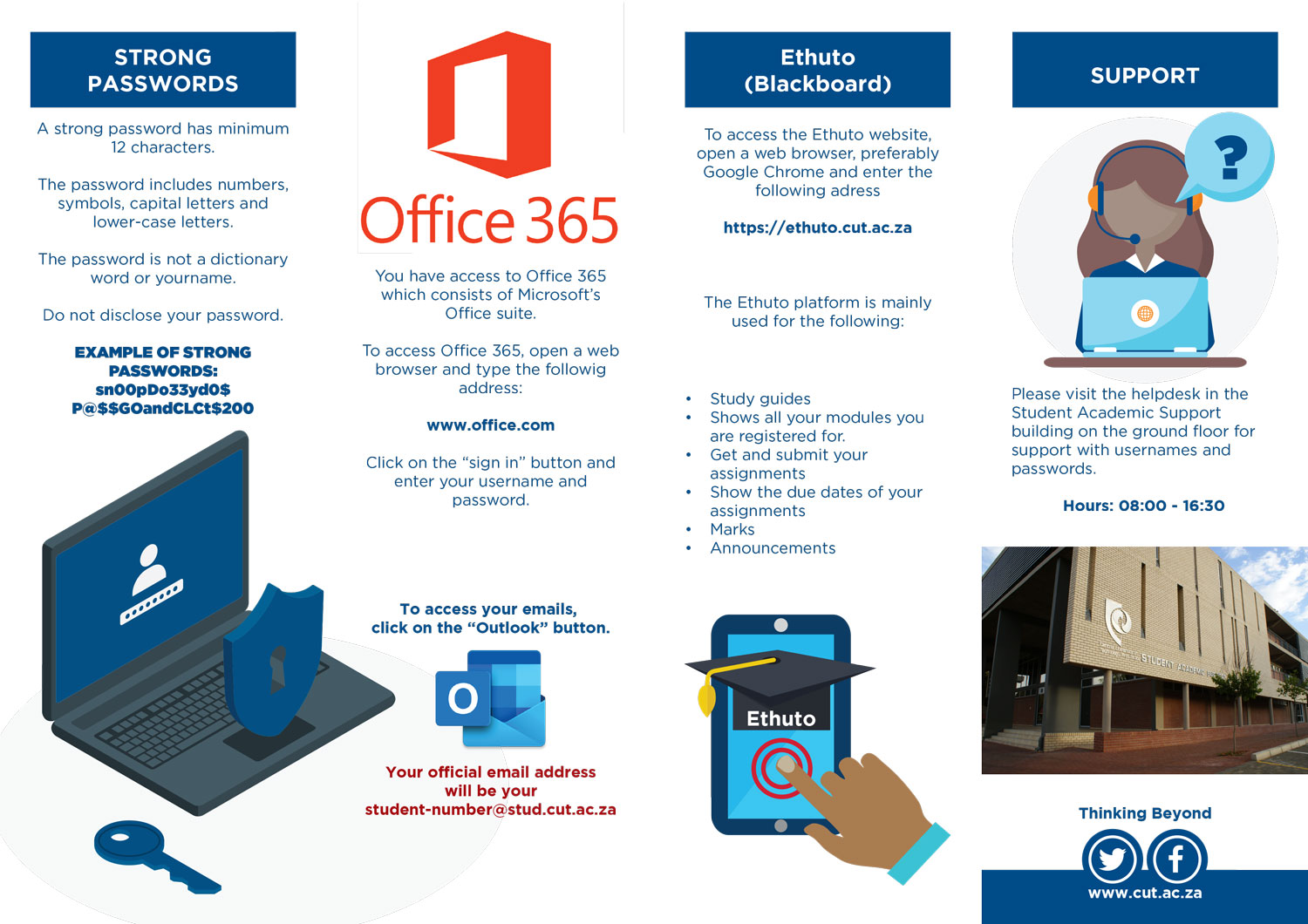 Download the Setup username password email Guide (PDF)
Assessments
See the academic calendar for dates and visit the Student Portal for timetables.
Summary: Rules and Regulations for Evaluation (PDF)
Make a smooth transition to university: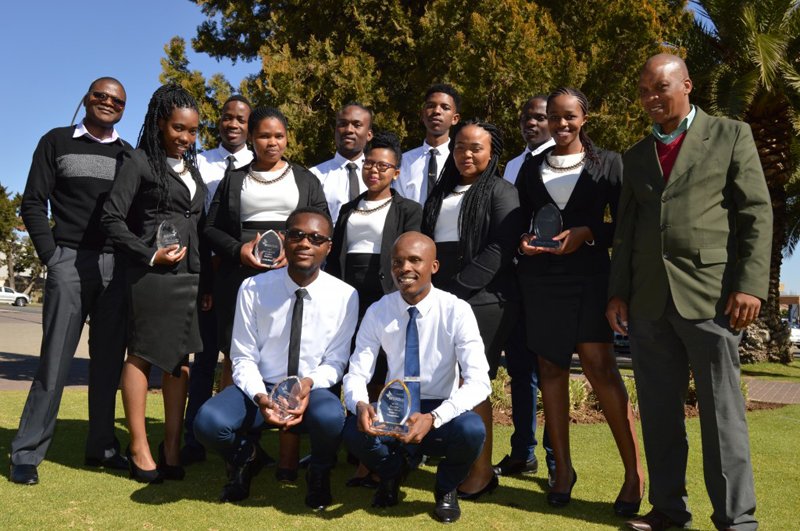 Uploaded: 07 January 2022