2022 Applicants
Applications for 2022 are now open.
International Applications should reach us on or before 29 October 2021.
South African Applications should reach us on or before 30 November 2021.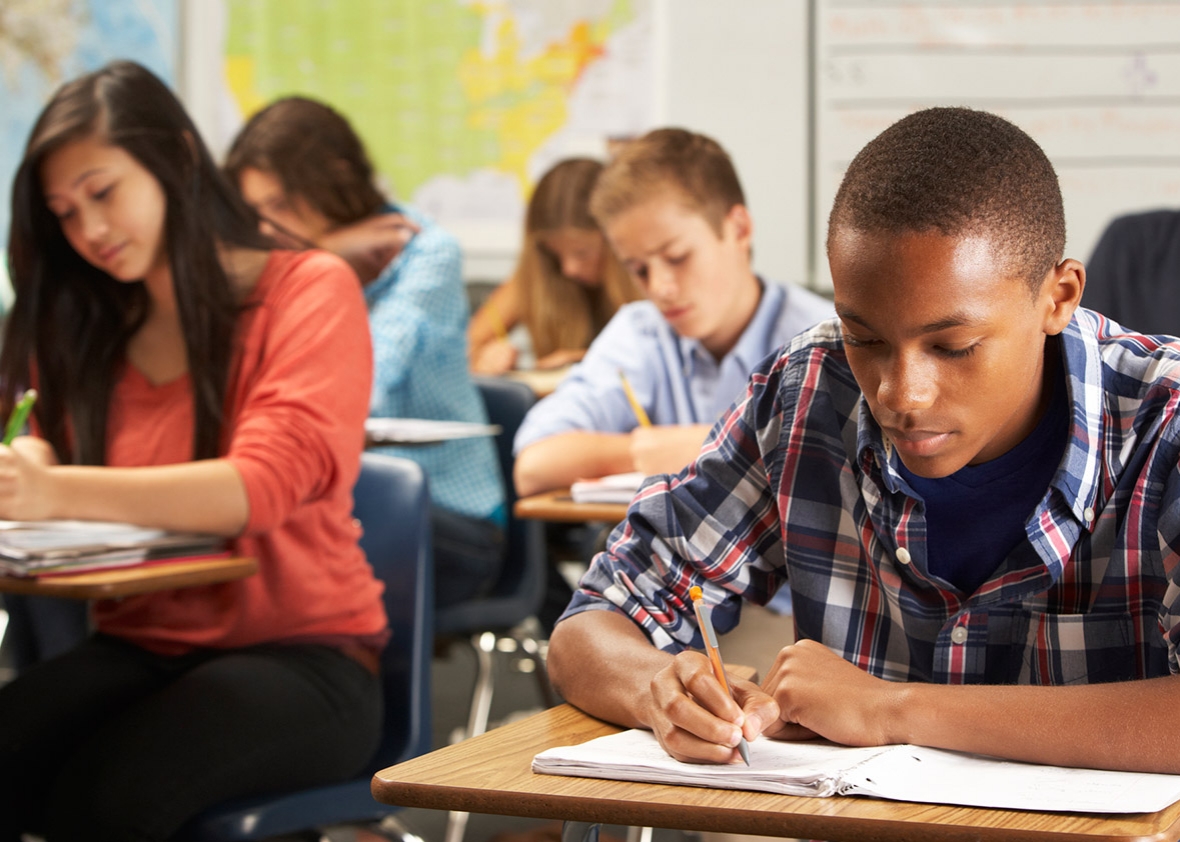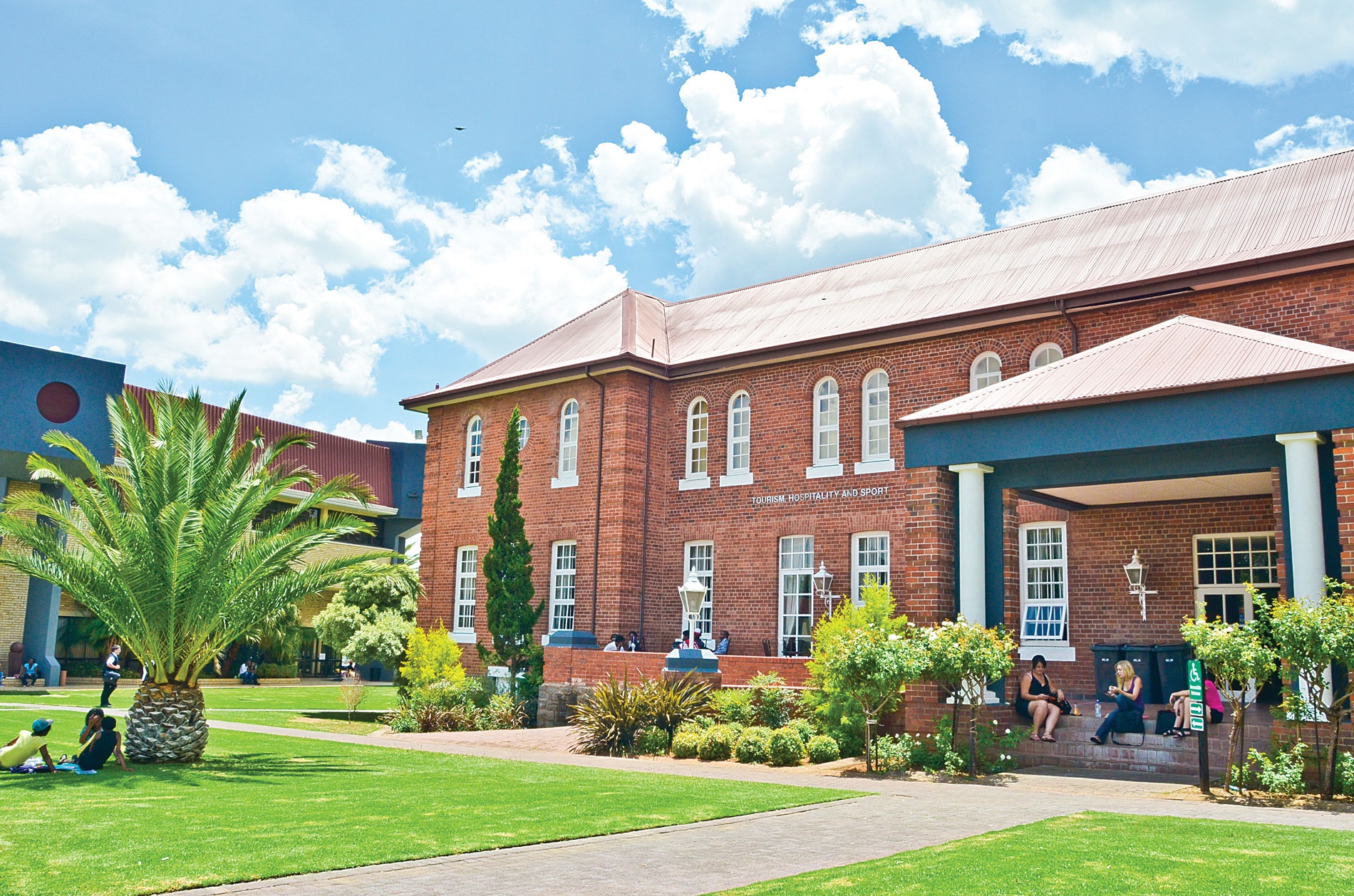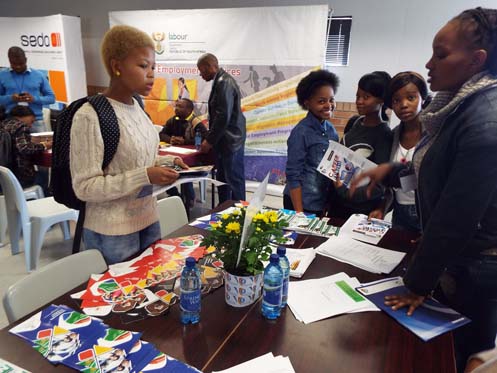 Programmes Offered
Visit Programmes Offered for a full A to Z list of programmes at CUT.
What documents should I have ready for application?
Current Matriculants: starting your application will not require any documents.
Already Matriculated applicants: you will have to upload your ID and Senior Certificate.
Higher Qualifications than matric: you will have to upload your ID, Senior Certificate, your qualification(s) and study record.
Application to the CUT is free
Individuals are promoting that they can assist prospective students in applying. The Central University of Technology, Free State (CUT) would like to warn all prospective students that there is no way other than the process described here for application.
If you are asked for money to assist you with your application, you are being swindled by scammers.
No application fee. No authorised consultants to assist with the application.
Ready to apply?
Need more information?
Application feedback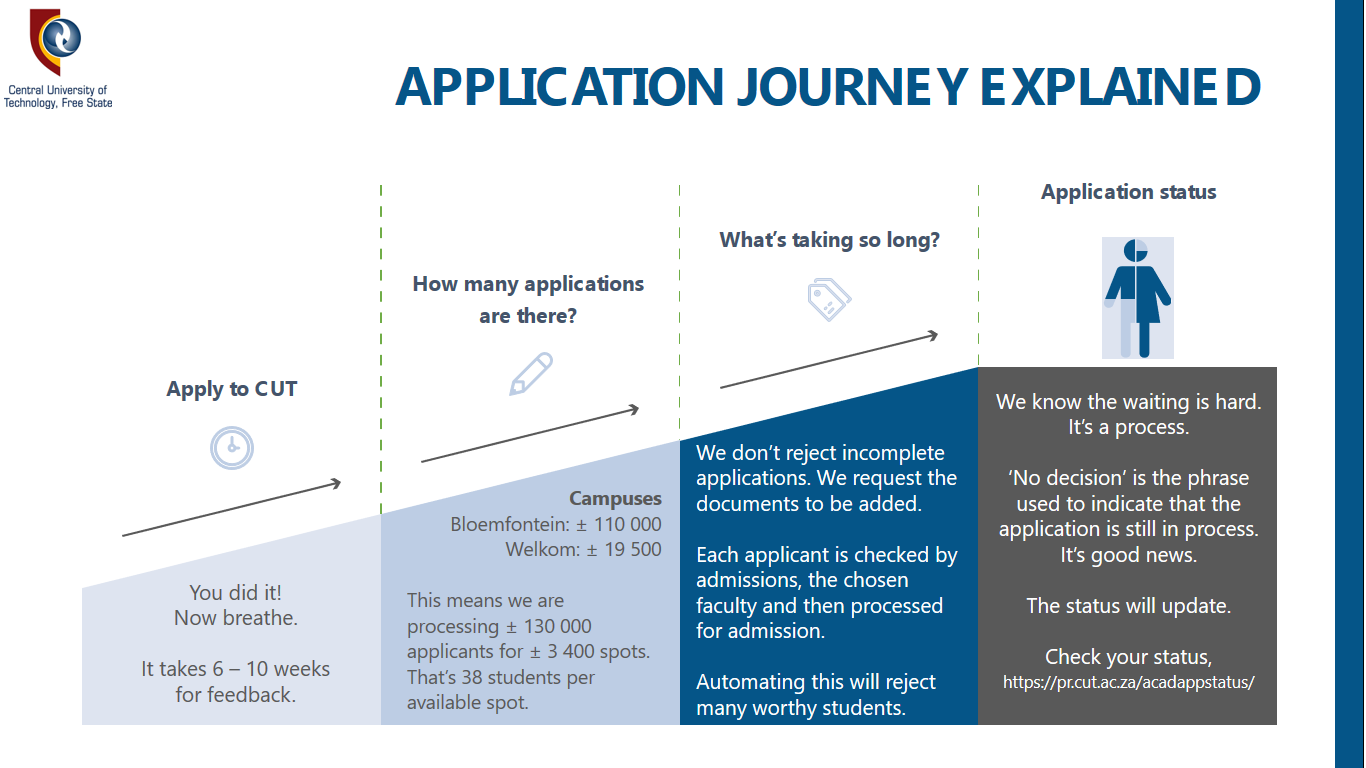 Apply Online
Go to Online Application
Need help?
Have trouble with the system PIN or student number?
We have been receiving several enquiries about student number and/or PIN for the application system.
A guide has been created to assist. Download the CUT PIN and/or student nr guide (PDF)
Download the How to Apply Guide (PDF)
Watch: Step-by-step How to Apply
E-mail enquiries to apply@cut.ac.za
Uploaded: 26 November 2021