The Internationalisation of higher education is a phenomenon that has arrived on the doorstep of almost all higher education institutions in the world, least of which the Central University of Technology, Free State (CUT), through its long history of providing a home for African and other international scholars.
Each year the university welcomes a range of international visitors to our campuses, from diverse backgrounds and cultures, the world over.
The institution has strategically positioned the International Office (IO) to enhance its scholarship, research, service and operations in the international education landscape.
The IQ is the first port of call for international experts, researchers, visitors and international students and subsquently, the internationalisation of the institution playes a pivotal role in positioning the institution's profile and international stature.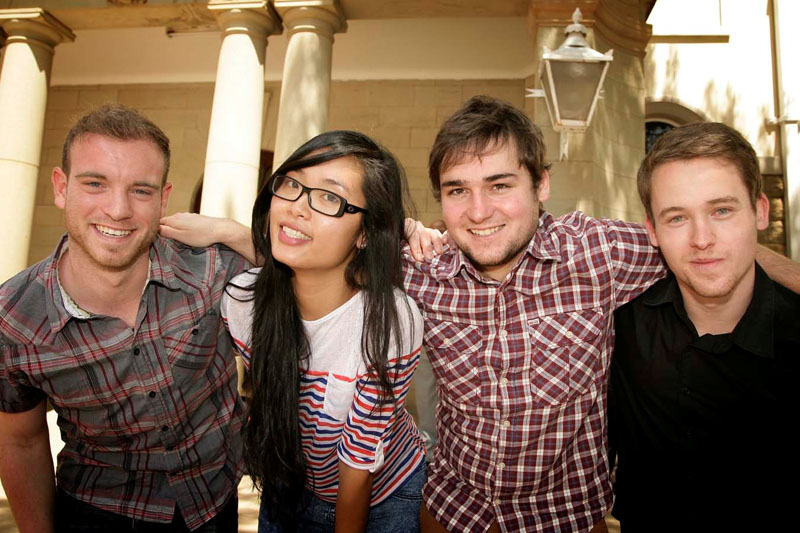 Support services to international students
The welfare of international students is one of our priorities. The specific needs of our international students are addressed through orientation programmes, liaison with other support units and faculties on behalf of the students, liaison with Embassies and Consulates, liaison with Health Care Consultants and assistance with visas and study permits.
CUT will assist full degree seeking students with:
Assisting International Students with applying to CUT and Registration
Act as first port of call for international student enquires in respect of:  

CUT admissions and administrative procedures,
placement, programmes, research niches,
immigration regulatory frameworks, etc.

Provides assistance and advice to students regarding the renewal of study permits and the CUT community in general on immigration regulations.
Provides students with a wide range of documentation including letters to facilitate opening bank accounts confirm registration and verify permission to work in South Africa.
Handling international student enquiries about studying at CUT in conjunction with other relevant student support services.
Issue support documentation for international students employed on campus in compliance with Home Affairs requirements.
Managing the pre-registration process in respect of international students.
Organises and runs orientation programmes for new international full degree undergraduate and postgraduate students.
Maintains relations with various country embassies, the Department of Home Affairs and other external constituents to keep abreast with developments in those areas. e.g. changes in immigration legislation applicable to international students.
Arrangements for renewal of a study visa
Student should first process a police clearance certificate, which takes about six weeks.
No study visa applications will be processed based on the police clearance acknowledgement receipts (the actual police clearance is required).
Current students should start the renewal process 3-4 months prior to the expiry date of an existing study visa.
The turnaround time for a study visa application is 8 weeks.
For all medical aid queries on Momentum Health and Comp Care, a medical aid consultant is available every Wednesday at 11:30. Room 011, Advancement and Marketing Building
SAQA: apply as international student
The South Africa Qualifications Authority (SAQA) online application will take applicants through the application process for the Foreign Qualifications Evaluation and Advisory Services. The website will assist applicants to prepare their applications for the evaluation of foreign qualifications and describes what happens at SAQA once an application has been lodged for the evaluation of foreign qualifications.
Uploaded: 15 August 2018
International Student Advisor
Sejake Ceecee

Tel: +27 (0)51 507 3885

msejake@cut.ac.za
---
---
---