Students and Staff @cutfsonline can now access @PressReader directly via the App by using their personal @cut.ac.za or @stud.cut.ac.za email addresses....curated, premium, contactless digital publications on your device of choice never been easier than 1..2..3...
Please go to this link:
https://www.pressreader.com/catalog
Please follow instruction: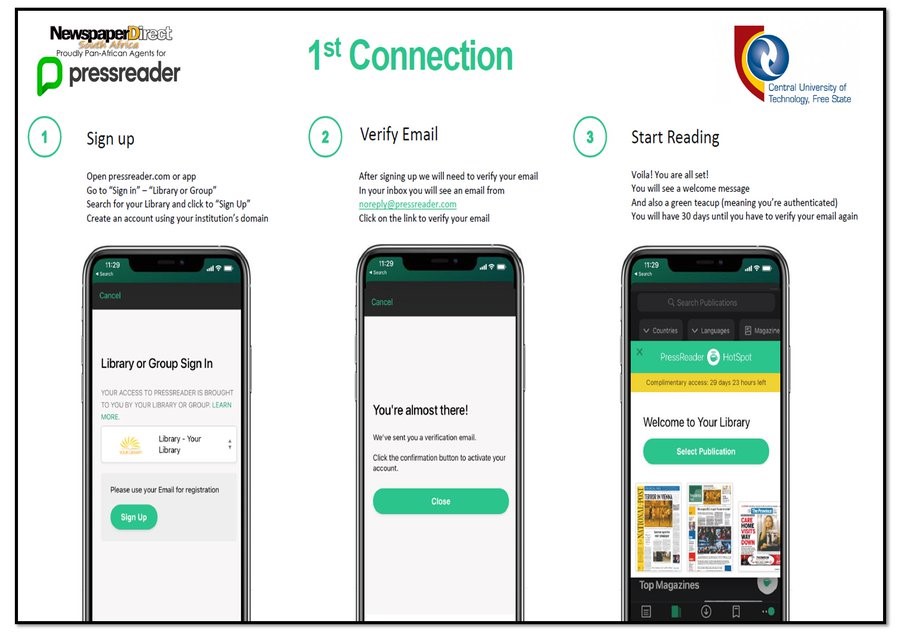 CUT Library notice for checked-out materials
All overdue materials from 1 February 2020 up to now will be renewed. All fines will be waived. This extension will be done on your behalf.
However, if you are a final year student that will complete your studies and you do not have a permit to enter the campus, please contact Dudu Radebe (hradebe@cut.ac.za) from the Bloemfontein Campus or James Seeli (jseeli@cut.ac.za) from the Welkom Campus to make arrangements to return your books.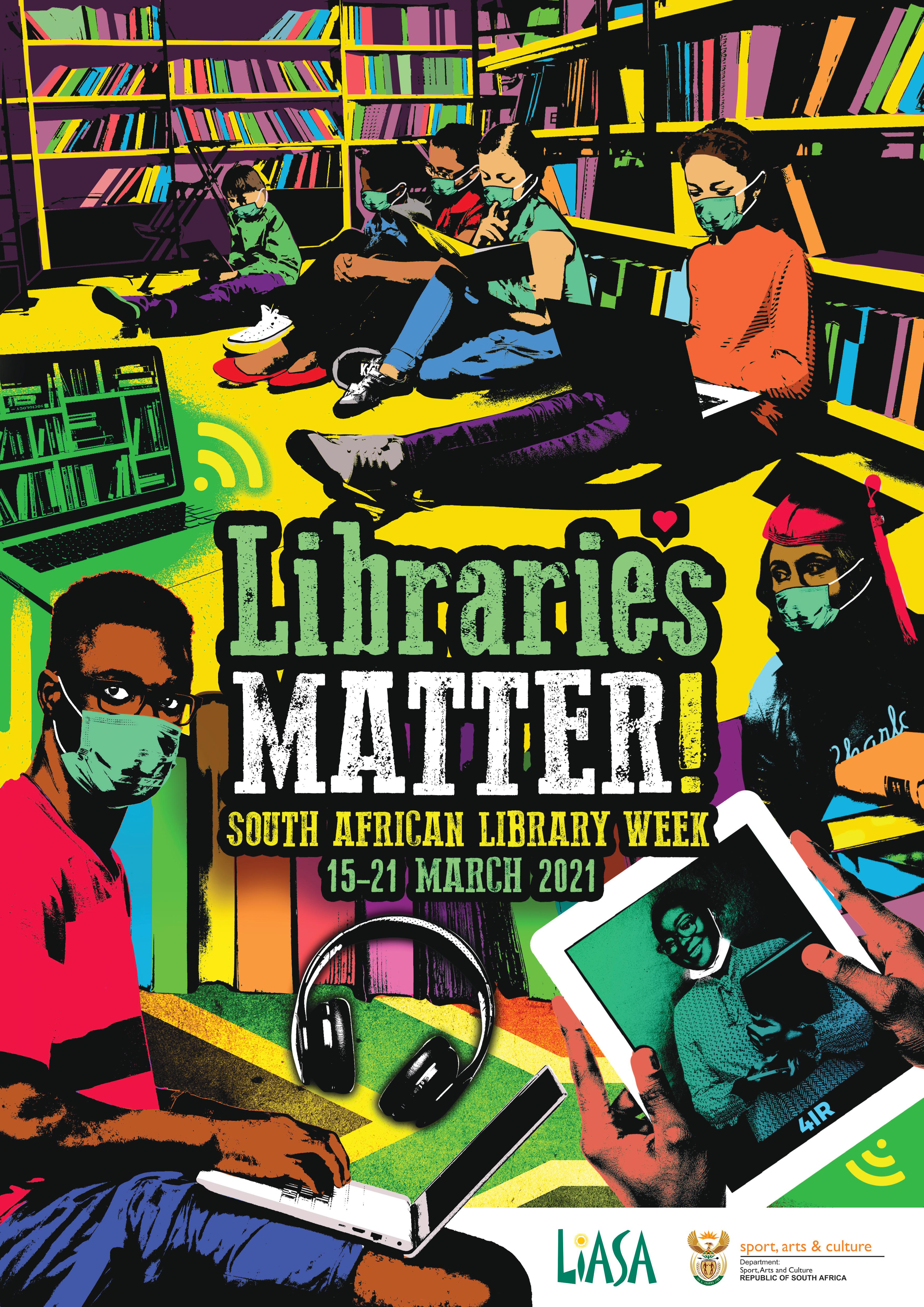 Find your way
The helpful orientation video will be your guide.
Bloemfontein: +27(0)51 507 4334/3467/3143/3475 and 3967 | Welkom: +27(0)57 910 3537/3538


---
---
---
24 May 2021

---