Undergraduate and Postgraduate Degrees
The student support office is mandated to provide support to international students and serves as the first port of call within the Center for Global Engagement (CGE). The office provides a range of services starting from the management of the pre-registration/registration processes and the legal compliance of it. General support of international students is vital to our daily business, as we also provide support in terms of application processes, management of queries, and issuing of relevant letters in support of student studies. The following officer is responsible for the management of student support.
Programmes offered
CUT offers a wide range of qualifications in its four faculties, namely:
Visit the centralised page, programmes offered
Building global friendships and networks (Buddy programme)
Imagine travelling to a new country, without any friends or family, where people have a different culture than your own, and different customs and practices. All these factors tend to cause countless anxiety. The CUT Buddy Programme is designed to help international students settle easily into, their new host university, and adapt to campus life and local communities.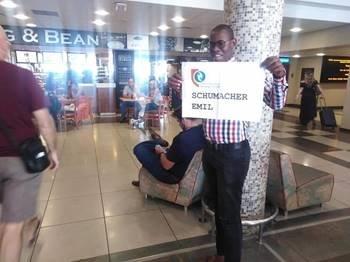 Buddies waiting for Inbound Mobility students at Bram Fischer International airport, Bloemfontein.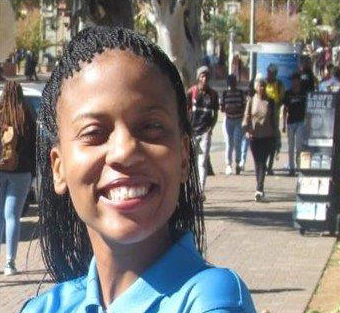 CUT Student, Mamotumi Aisha Lehloka: "Being a student buddy has given me the privilege to learn from international students and their different cultures, how they live also their educational system. I also want to be an exchange student one day and acquire more knowledge".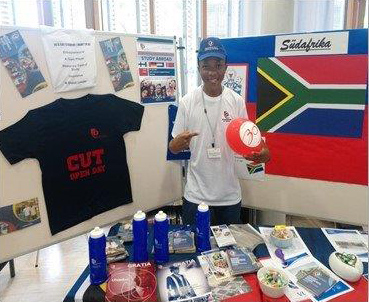 CUT Student, Siphiwe Mkwanazi: "I have been an exchange student before which made me realize the significance of having a buddy, Hence I have gladly taken this opportunity of being a buddy to inbound students at CUT to help them integrate with the South African environment. It has helped me to improve my intercultural communication skills and continue to build global friends."
Follow the CUT International Student Association on Facebook.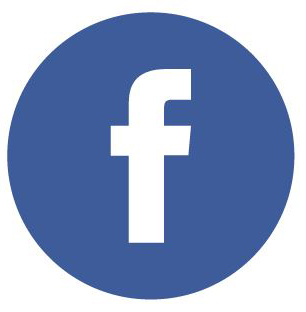 How to apply
Admissions to all international applications are subject to each faculty's qualification requirements. All admitted international students are subjected to compliance requirements as stipulated in the university's
Undergraduate degree-seeking applicants (Certificate and Diploma
programs):
Undergraduate certificate and diploma applicants from the Southern African Development Community (SADC) and non-SADC regions do not require matric exemption or an endorsement from the Matriculation Board (USAf). The applicants also do not need to have their school-leaving qualifications evaluated by SAQA.
For admission into any certificate or diploma program at CUT, please consult the APS conversion table in the CUT International Student Application Guide 2023(PDF) to determine your admission score, which would be scrutinised by the respective faculty. The total APS is the sum of the achievement ratings of the six school subjects. Meeting the minimum admission requirements for your chosen program of study does not guarantee admission, as limited space is available in each program.
Degree-seeking applicants
Matriculation exemption is a mandatory legal prerequisite for pursuing a first-degree course at a South African university. If you have finished an international curriculum or a foreign education system, you must ensure that you fulfill the matriculation exemption criteria established by Universities South Africa (USAf). International applicants wishing to apply for their first-degree studies at CUT must have their school qualifications evaluated by the Universities South Africa (USAf), (see website https://mb.usaf.ac.za/), who will then issue a certificate of exemption to those who qualify. However, they should complete an online assessment on the USAf website at https://mbit-application.usaf.ac.za/assessment/ to confirm compliance with matriculation exemption requirements. Make sure to verify that you meet the prerequisites for your desired degree program and have achieved the specified grades in the required subjects at the appropriate levels.
Postgraduate degree-seeking applicants
All prospective international students with an international/foreign qualification who are interested in studying towards a postgraduate qualification at CUT must submit their qualifications to the South African Qualifications Authority (SAQA) for evaluation: saqainfo@saqa.org.za OR www.saqa.org.za.
Are you a prospective Master's or Doctoral student, and would you like to apply to CUT?
Then please contact the Head of the Department / Assistant Deans, Research Innovation and Engagement to discuss your research project for Masters or Doctorate study before applying online. The Centre for Global Engagement can assist prospective postgraduate students with the relevant contact details. CUT International Student Application Guide 2023.pdf
Online Application
The following documentation should accompany your application to CUT:
Certified copies of your foreign school leaving/ college/ university qualifications;
Certified copy of your passport
Certified copy of your SAQA evaluation certificate ( Foreign Qualifications)
Once you have all the information, complete the CUT online application using the following link:
https://www.cut.ac.za/application-process
On-campus Accommodation
On-campus accommodation is available on campus on a first-come, first-serve basis. For accommodation in CUT residences, please contact the residence life administrator:
Ms Ronel Gilpin rgilpin@cut.ac.za, +27 (0)51 507 3158, during office hours CAT, 08:00-16:30.
Fees and related information
For assistance with fees and fee-related issues please send an e-mail to the following officers in our Fees and Financial aid office:
Copy financeinfo@cut.ac.za in all the correspondence.
Go to, Banking Details for electronic transfer or banking account details.
There are two options: South African student payment and International student payment.
Uploaded: 28 June 2023