Research & Innovation Portal
Try out our new Research and Innovation portal to find the latest published articles and information.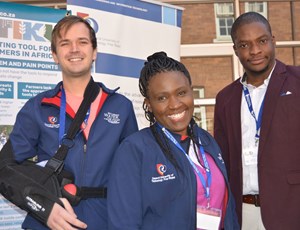 CUT Professor develops APP that may bring a solution to draught challenges in Africa
Faculty of Engineering, Built Environment and Information Technology
Information Technology
CUT News
Research and Innovation
ITIKI Team celebrating five years of success. From left is Jason Brown, Administrator and App Developer;...