Research & Innovation Portal
Try out our new Research and Innovation portal to find the latest published articles and information.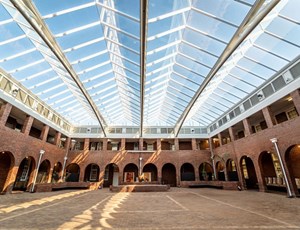 CUT's gorgeous Hotel School building glass roof is a sight to behold!
Management Sciences
Hospitality Management
CUT News
Support Services
It is a start of a new dawn for the CUT Hotel School as it recently embarked on a journey to revamp the...