The Central University of Technology's Center for Global Engagement (CGE), previously called the "International Office". The new trajectory for the CGE is to be a Knowledge Hub for CUT on comprehensive internationalisation in the fields International Academic Partnerships, International Student Support Services, University student and staff mobility, and Internationalisation activities.
The main areas of work in the CGE
The implementation of the CUT Global Engagement Strategy, and the monitoring and evaluation of the CUT stakeholder action plans.
Developing strategic alliances and managing institutional academic partnerships and collaborations including our membership of respective networks.
Working with CUT stakeholders to develop their internationalisation agendas.
Managing an ongoing schedule of visits by CUT delegations to institutions in other regions of the world as well as hosting delegations from international universities and other public bodies to CUT.
Further enhancing the international profile for CUT.
Developing and managing international mobility and other opportunities for students and staff.
Internationalising the campus, the curriculum and services to staff, students, partners and stakeholders.
The Center houses the Study Abroad and Mobility Unit, the International Student Support Services Unit, the International Academic Partnerships Unit, and the International Student Recruitment and Communication Liaison Unit.
The CUT firmly believe an immersive cultural experience contributes to the formation of a solid foundation and is critical for the development of life skills which strengthen all internationalisation endeavours linked to academic or extracurricular programs, and especially how it enhances our effectiveness and efficiency.
CGE vision
The CGE will lead a comprehensive approach to internationalisation to support all CUT stakeholders in their respective contribution towards CUT's vision to be a leading African University of Technology, shaping the future through innovation.
CGE Mission
The enhancement of the international higher education engagement of CUT
The enrichment of a comprehensive international student and staff services agenda that supports our CUT Global Engagement Strategy and all internationalisation activities.
To achieve this comprehensive approach, the CGE sets out the following strategic objectives to define its core services:
Transforming the CUT campus into an International Campus which offers "a home away from home" for existing and future international students and staff.
Further enhancing a campus that fosters an institutional commitment to diversity, inclusion and bridging cultural gaps.
Increasing the numbers of international students and staff;
Enriching the CUT experience for international students
Growing the number of opportunities for Student Exchanges to enhance the overall quality of education through Internalisation at home and abroad.
Providing mobility opportunities for staff (inbound and outbound) at all levels, including administrative staff.
Managing current institutional academic and other collaborations and expanding on international cooperation
Internationalisation at Home
'The purposeful integration of international and intercultural dimensions into the formal and informal curriculum for all students within domestic learning environments' (Beelen and Jones, 2015). At CUT it is seen as bringing global and local together.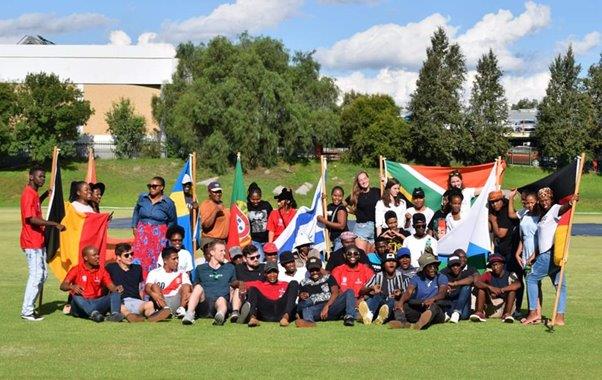 International Student Association (ISA), a student organisation that merges and connects diverse cultures through social events, support and representation in order to improve international students' experience at CUT and in the Free State. Furthermore, ISA aims to create knowledge and understanding of other countries, their cultures, religions, and values to make students become global citizens. ISA strives to create strong, diverse relationships, and strives to achieve cultural appreciation by means of different events and activities throughout the academic year. All international students have automatic membership to ISA.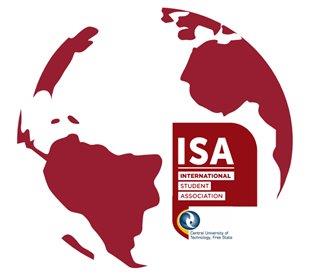 Activities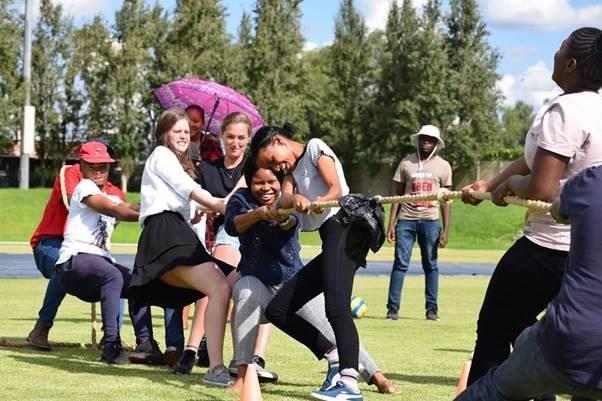 International students welcome function - for all new international and exchange students.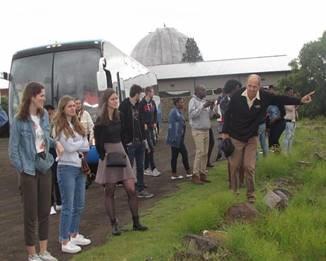 City Tour - fun tour around the city to visit the main attractions, including Naval Hill, Free State Botanical Garden; Bloemfontein National Museum and Oliewenhuis Art Museum etc.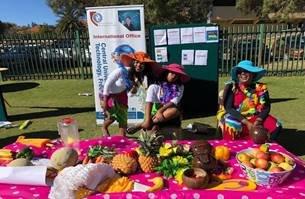 Cultural events - celebrating the cultural diversity of our student community.
Community engagement - Implement CUT commitment to the development of society.
Webinars and Debates - tell us what you think about international student issues.


Uploaded: 08 May 2023
Deputy Director : Student and Staff Mobility
Moss Martina

Tel: +27 (0)51 507 3410

mmoss@cut.ac.za
Deputy Director : International Student Support Services
Sejake Ceecee

Tel: +27 (0)51 507 3885

msejake@cut.ac.za
Deputy Director : International Academic Partnerships
Moleyane Refilwe

Tel: +27 (0)51 507 3886

lmasiba@cut.ac.za
Director: International Office
Jackson Leolyn

Tel: +27 (0)51 507 3584

ljackson@cut.ac.za
Coordinator : Internationalisation at Home, Recruitment & Communications
Ramajoe Sekoele

Tel: +27 (0)51 507 3798

sramajoe@cut.ac.za
Senior Administrative Officer
Tlale Boipelo

Tel: +27 (0)51 507 4383

btlale@cut.ac.za
---
---
---