Research & Innovation Portal
Try out our new Research and Innovation portal to find the latest published articles and information.
 The Hotel School is at the forefront of hospitality training and offers a three year National Diploma and B Tech degree.
The Hotel School students are highly recommended for employment, i.e. banqueting managers, hoteliers, guesthouse managers, restaurant managers, chefs, waiters, bar tenders, event managers, front office, etc.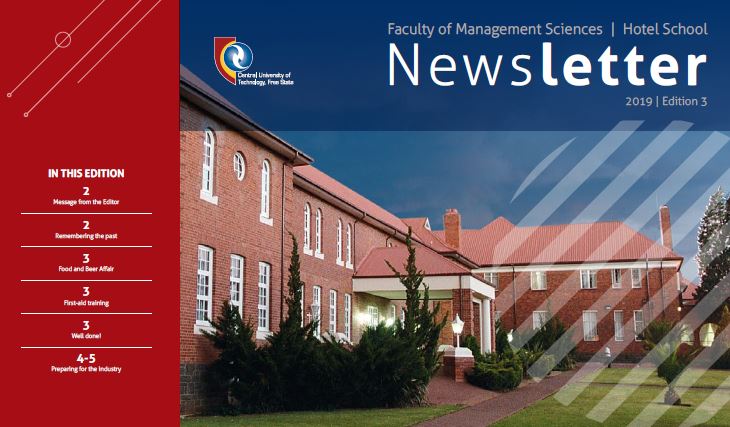 Newsletter 3rd Edition 2019 (PDF)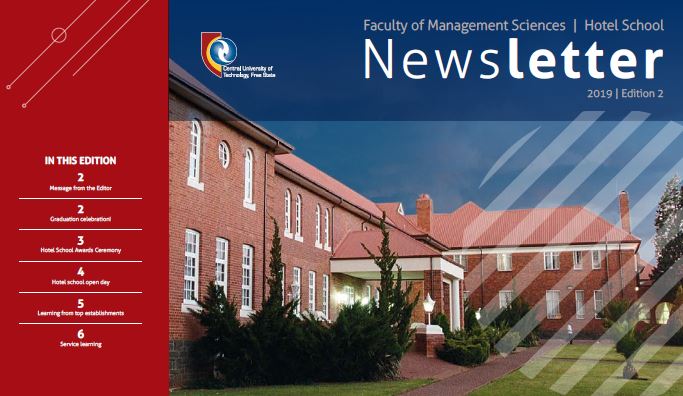 Newsletter 2nd Edition 2019 (PDF)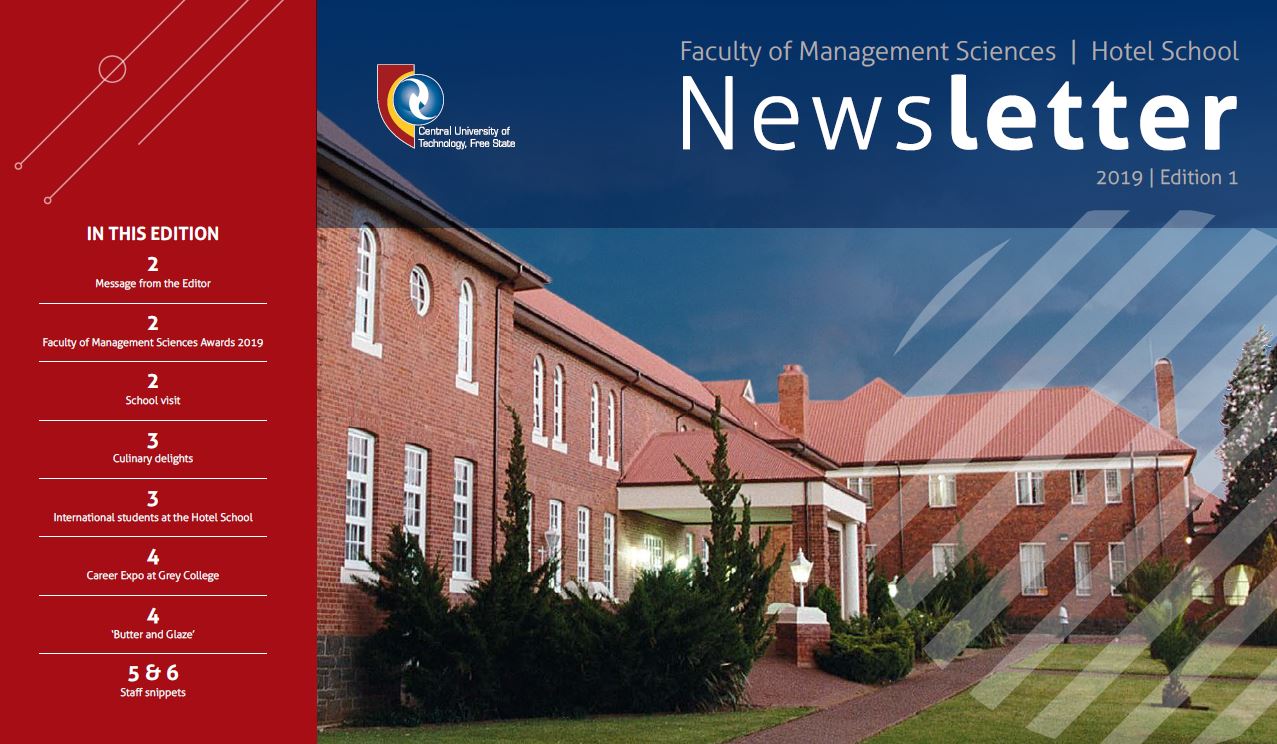 Newsletter 1st Edition 2019 (PDF)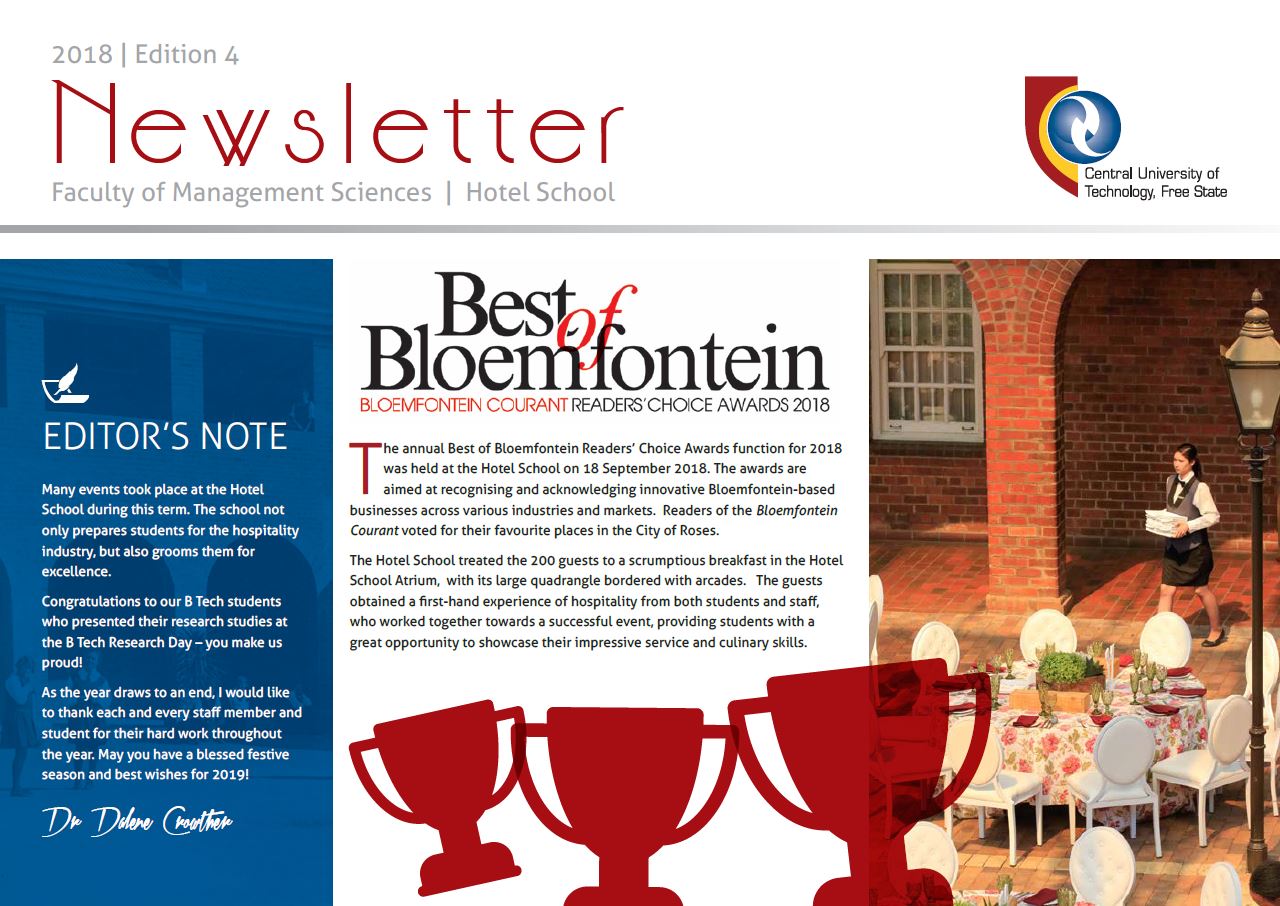 Newsletter 4th Edition 2018 (PDF)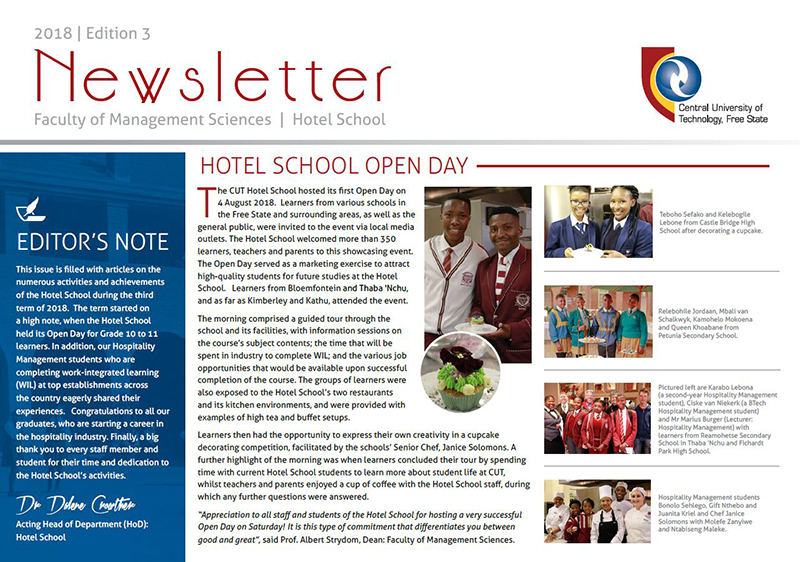 Newsletter 3rd Edition 2018 (PDF)
Restaurants on CUT Campus
CUT has two superb in-house training restaurants on Bloemfontein Campus. These restaurants are management by the department: One on Park | Lettuce Eat
Posthumus Leanne

Tel: +27 (0)51 507 3235

lposthumus@cut.ac.za
Crowther Dalene

Tel: +27 (0)51 507 3234

dcrowthe@cut.ac.za