Sasol Solar Challenge
Friday, September 9, 2022
6:00 AM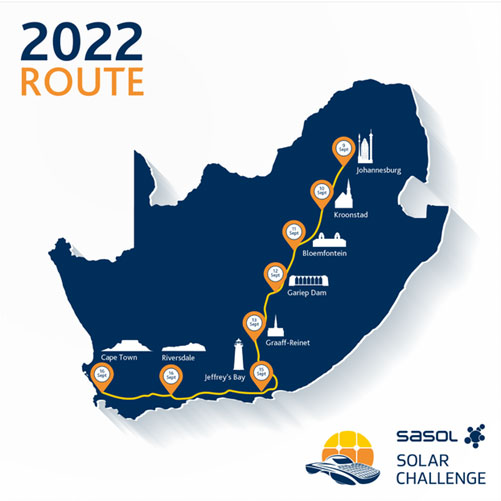 The Central University of Technology solar car team "Seilatsatsi" will again participate in the 2022 Sasol Solar Car Challenge to mark the team's second participation.
During the last competition in 2018, the team experienced the race for the first time with their car: Pere ea Letsatsi. Pere ea Letsatsi, loosely translated as "the sun horse", is the first CUT solar car designed by computer-aided design (CAD), engineered, and built at the university's workshops and laboratories by students, alumni, and staff.
If you are interested in following the action, visit the spectator page or follow the Solar Challenge on social media: Facebook, Instagram and Twitter.
Read more about the Sasol Solar Car Challenge