CUT COVID-19 summary of cases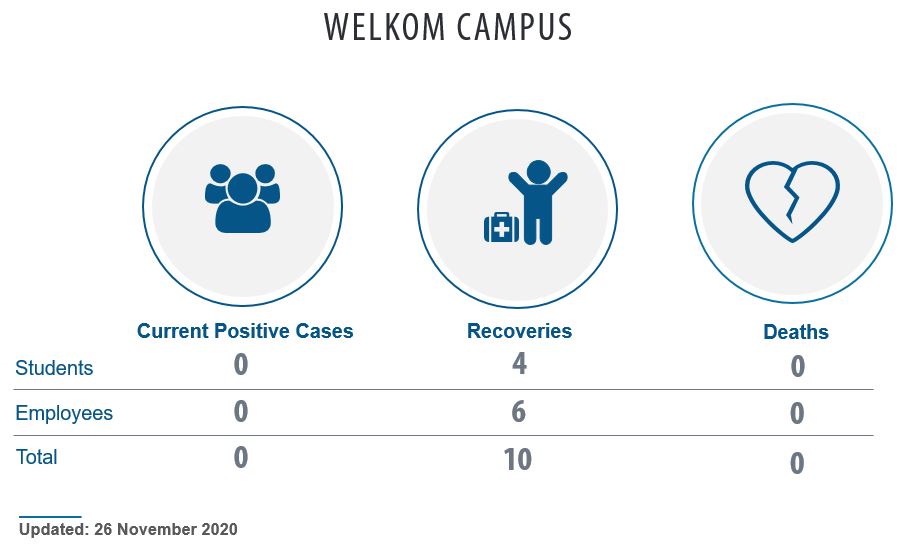 South Africa Lockdown Level 1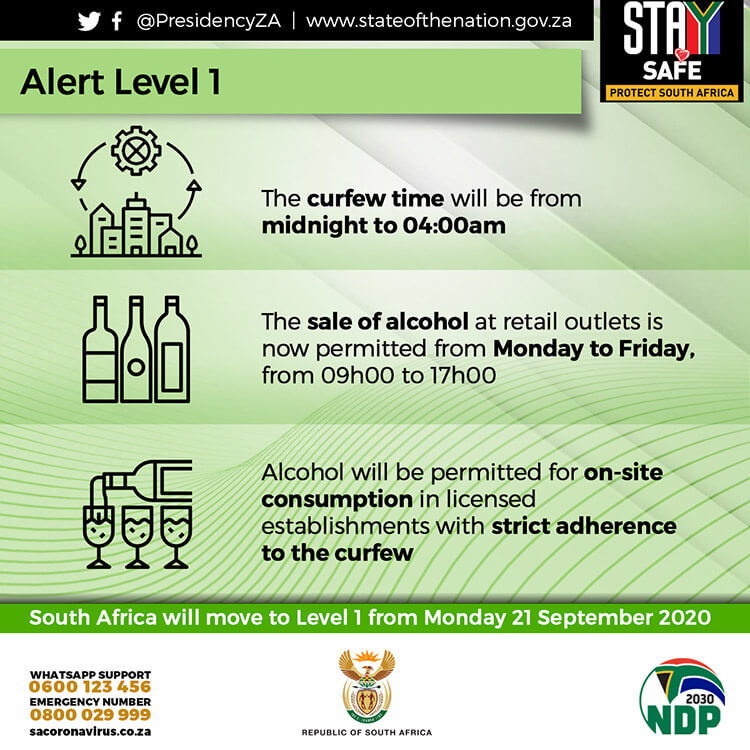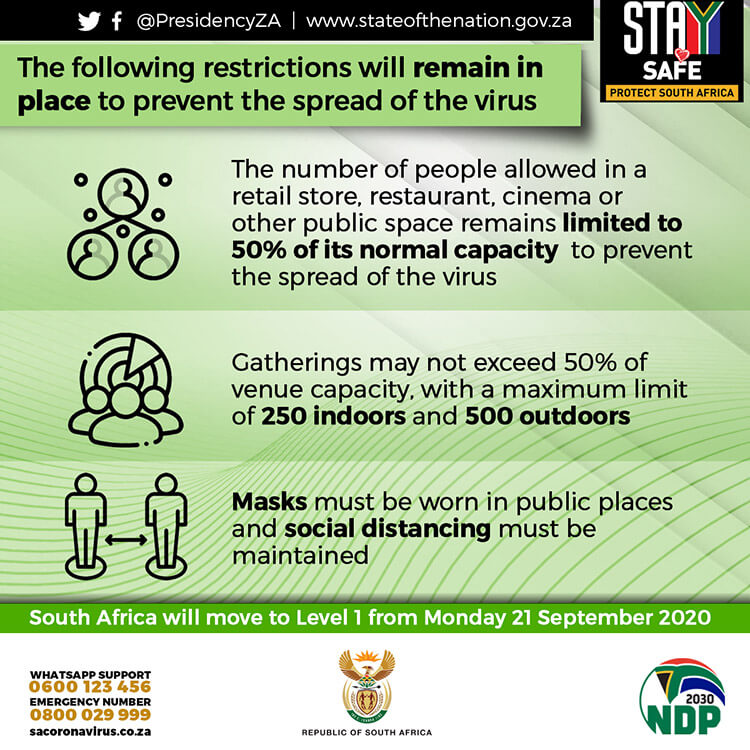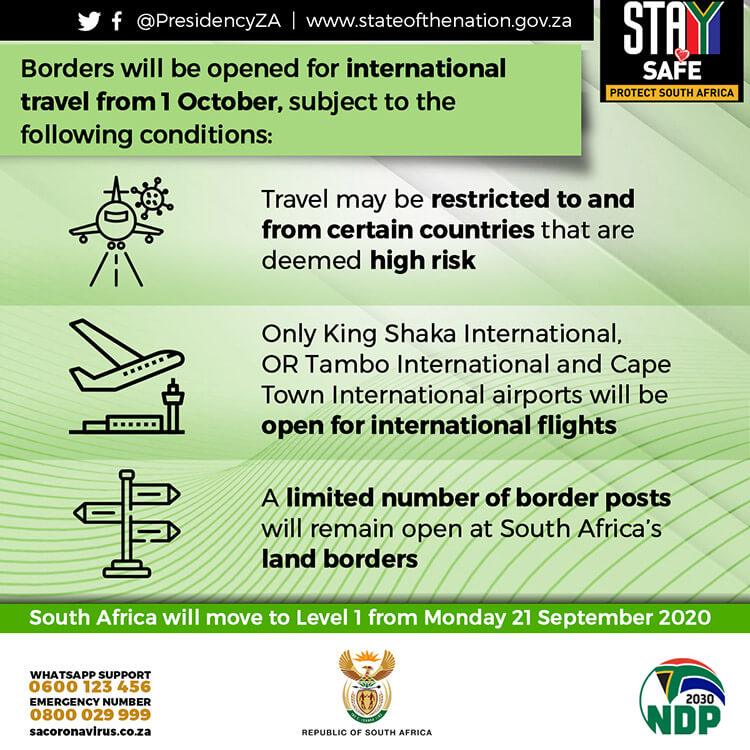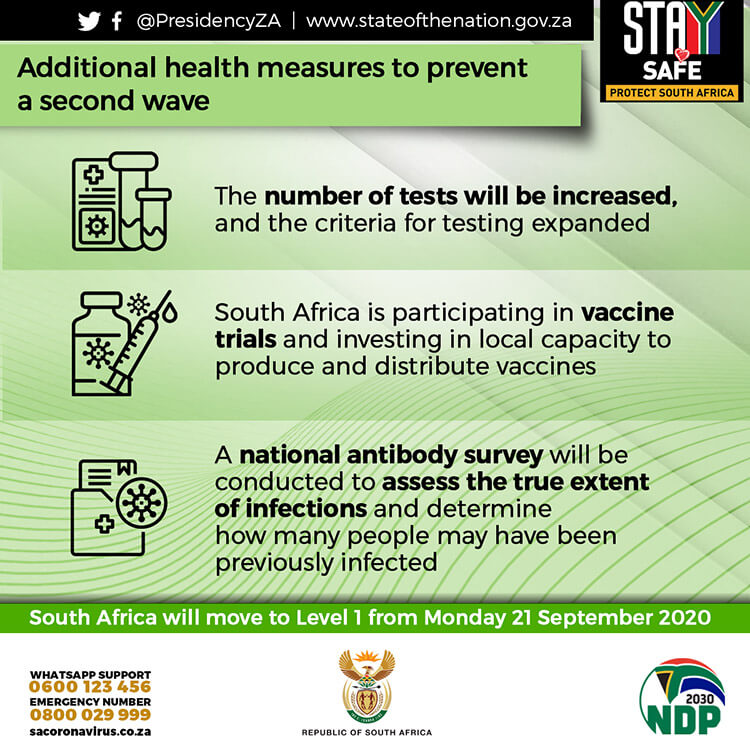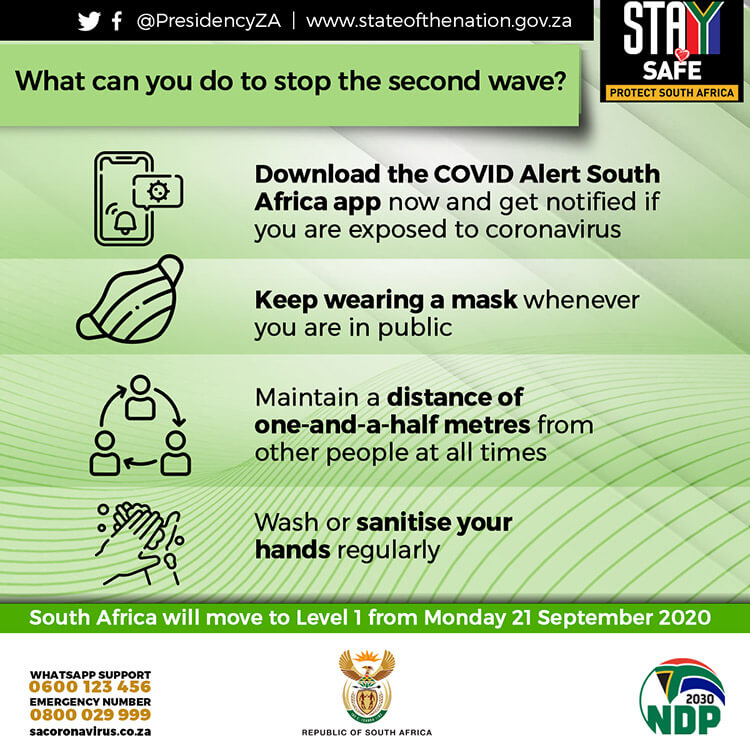 Important Numbers: South Africa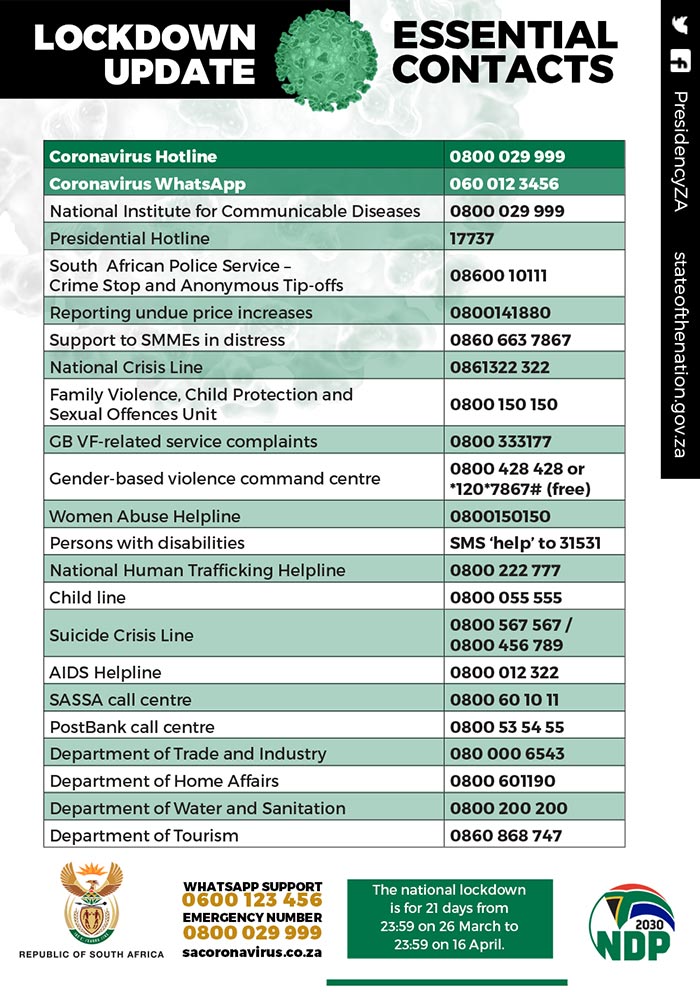 Important contacts: CUT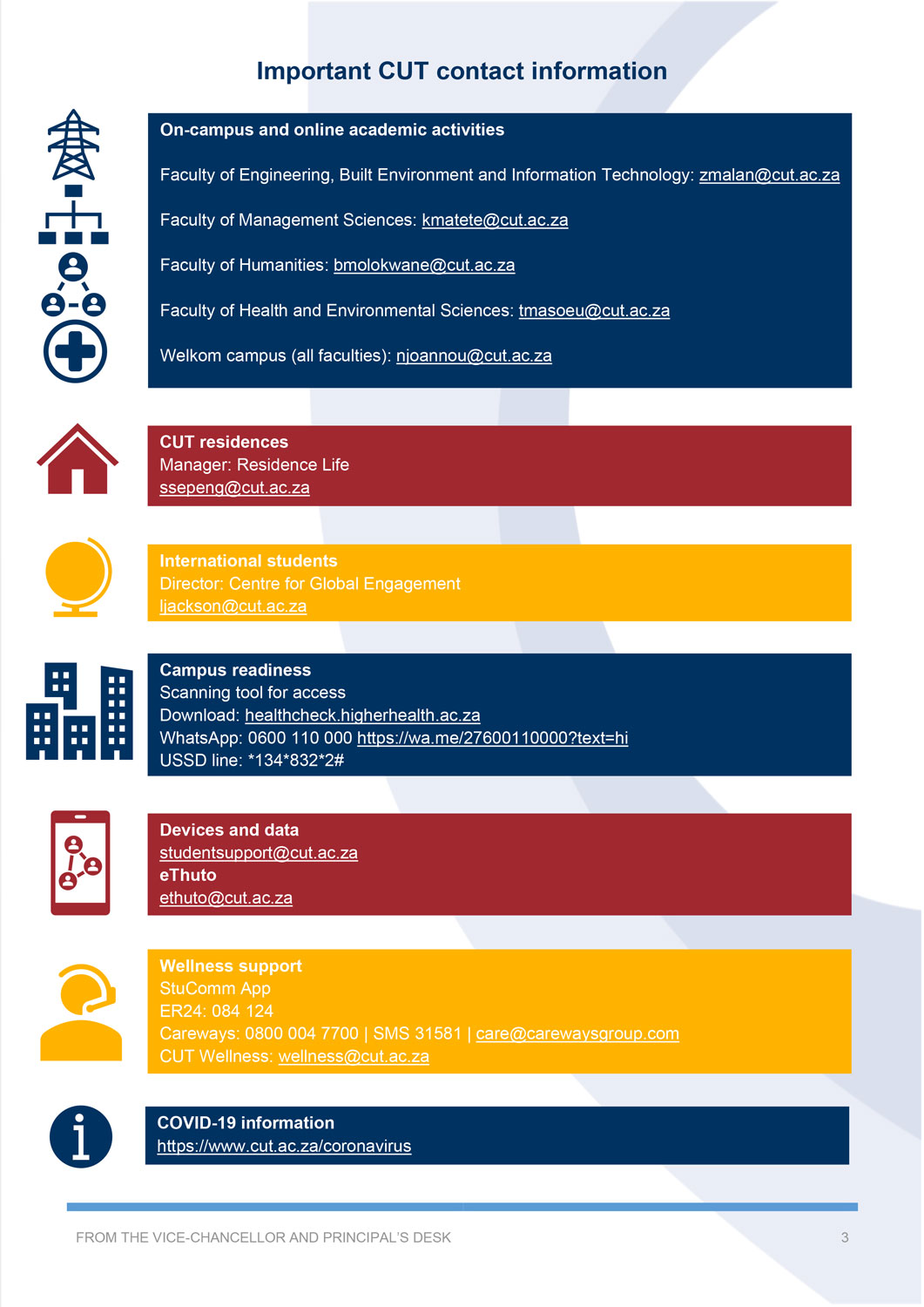 CUT Community: COVID-19 Protocols
Latest news
Gate Access to CUT Campuses: COVID-19 screening APP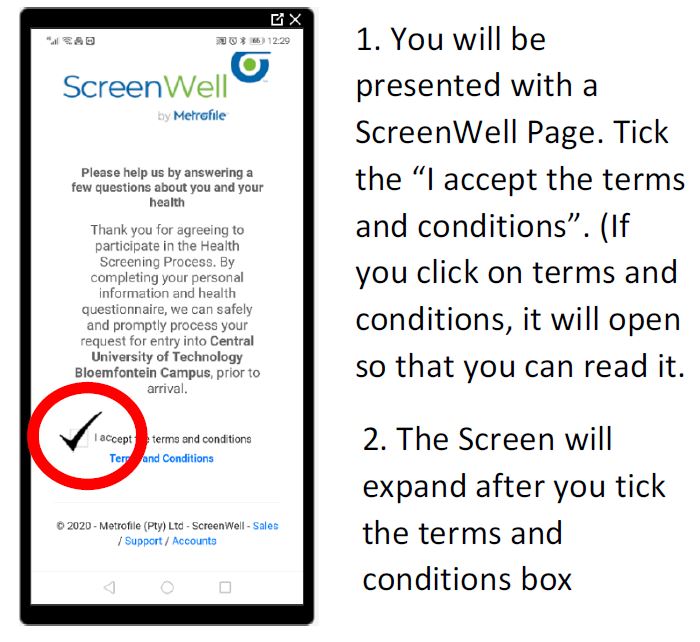 CUT protocols for return to campus under lockdown Level 1, 06 October 2020
Minister Blade Nzimande address on COVID-19 level 1 lockdown regulations, 30 September 2020
Go to speech, Minister Blade Nzimande: Higher Education and Training response to Coronavirus Covid-19 epidemic lockdown level 1, 30 September 2020
Moving from Level 2 to 1 involves an increased presence on the Central University of Technology campuses. We urge our CUT community to take the necessary precautions.
Be assured that strict health and safety protocols will remain in place during Stage 1 of the lockdown to protect the safety and well-being of all employees and students. The default position to work from home where possible and to continue with online academic activities where possible, still applies.
As an institution, we will continue to do our part in preventing the infection risk, and to combat this disease.
WATCH: English
WATCH: Sesotho
WATCH: Afrikaans
Videos available on CUT YouTube Channel.
Return to campus | Campus protocol
The informative infographics will guide the CUT community on the return to campus and the protocol to follow should you be returning to campus.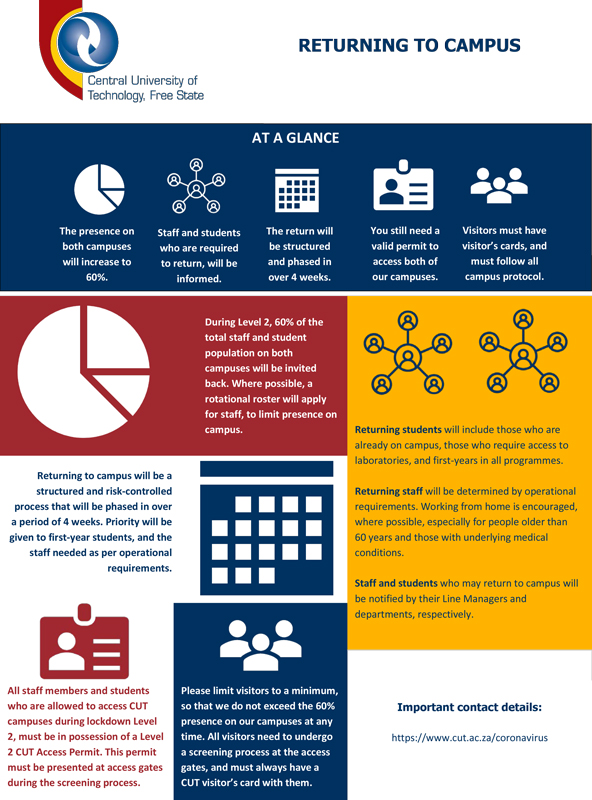 Download CUT's return to campus (PDF)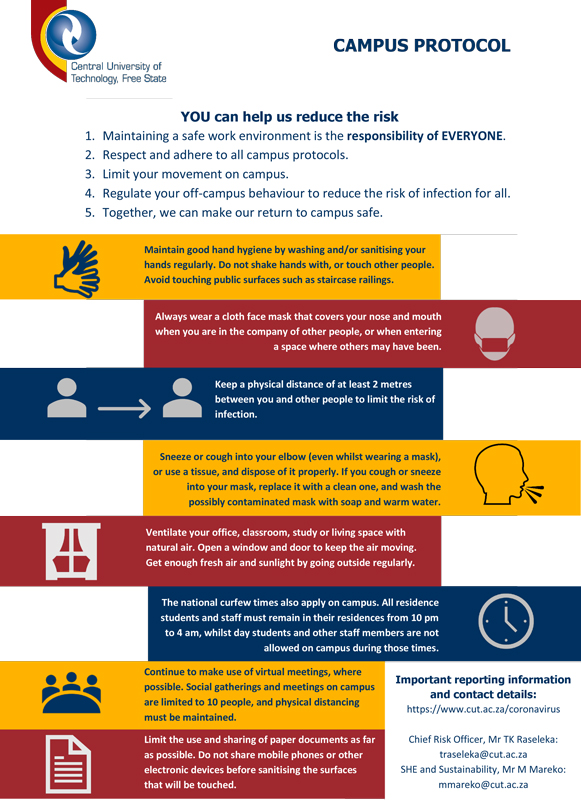 Download CUT's campus protocol (PDF)
Online learning | Working from home
The informative infographics will guide the CUT community on the continuation of online learning and working from home.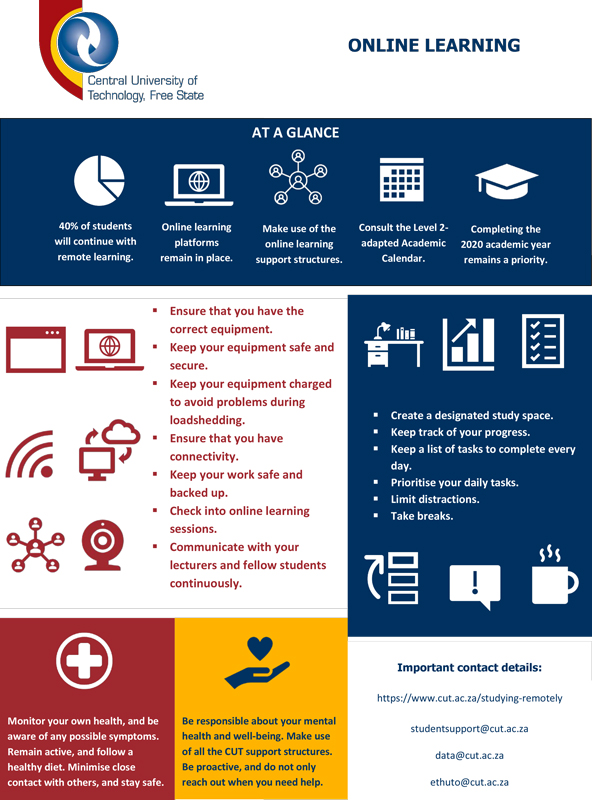 Download CUT's online learning (PDF)
Download CUT's working from home (PDF)
Address on Wednesday, 11 November 2020
Uploaded: 26 November 2020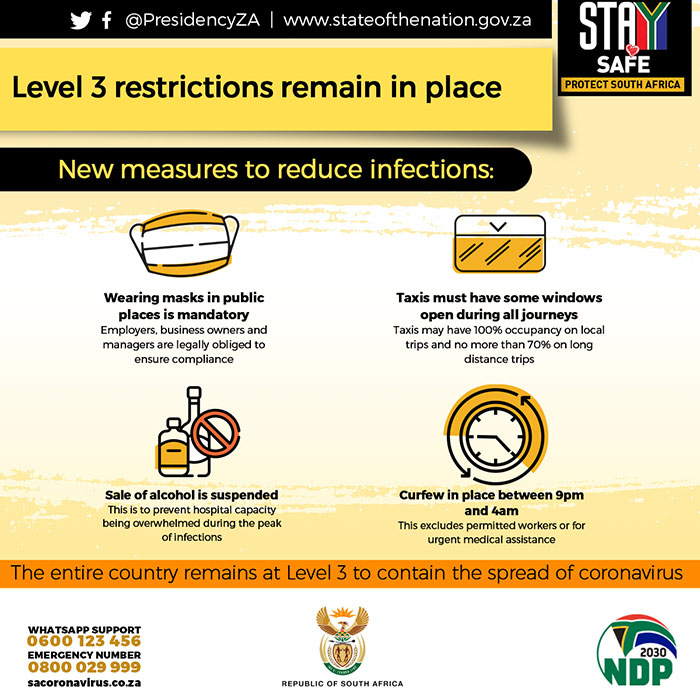 South African Government
---
Below are statements, speeches, media briefings, other documents and video recordings of speeches delivered by the South African Government with relevance...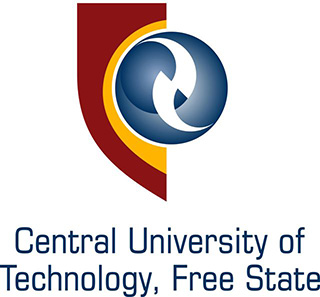 CUT communication: COVID-19
---
Research activities in response to support COVID-19 Central University of Technology's Rapid Research and Innovation response to assist government with...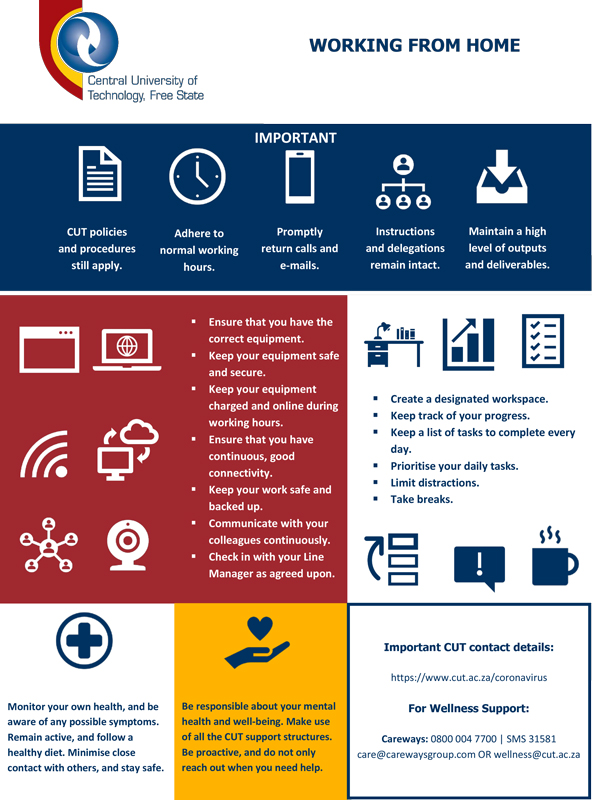 Working from home
---
Access to CUT systemsSpeak to your team administrator if you have not as yet received the SIM.You also need a device and internet connectivity, but there...