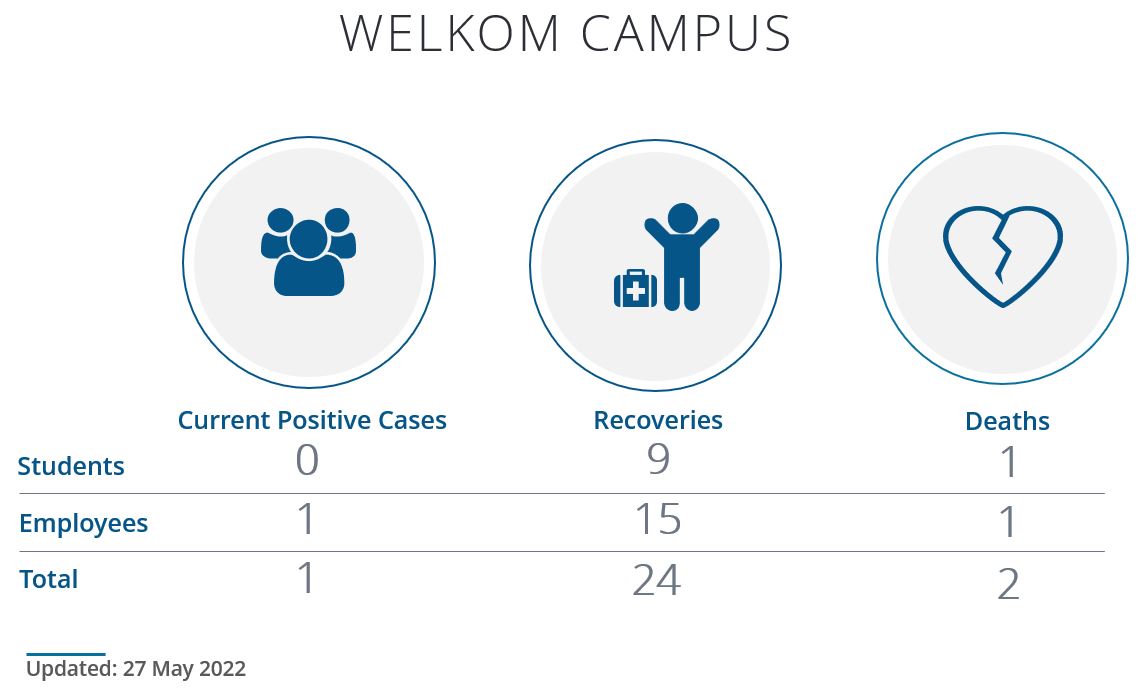 Revised COVID-19 Protocol - return to campus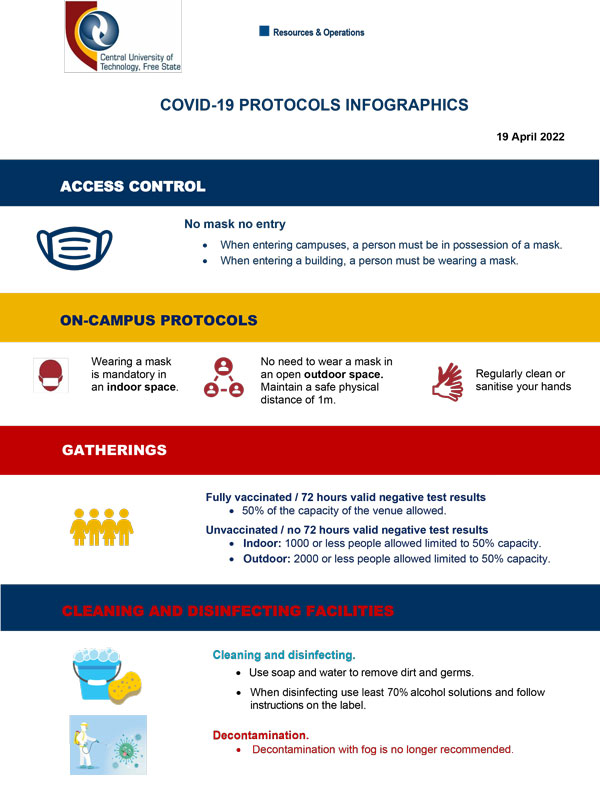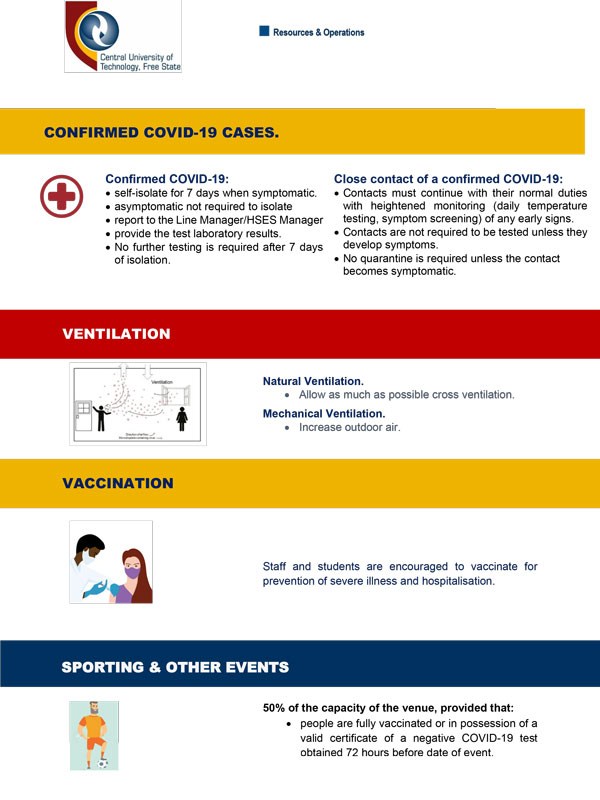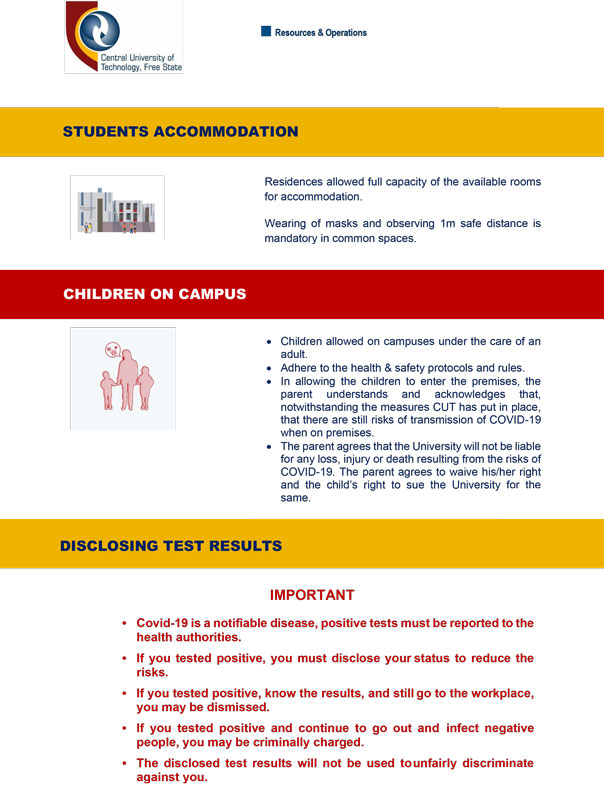 South Africa is no longer in a State of Disaster
President Ramaphosa announced that South Africa on 04 April 2022 at 00h00 would no longer be in a state of disaster. Certain measures do stay in place for the next 30 days.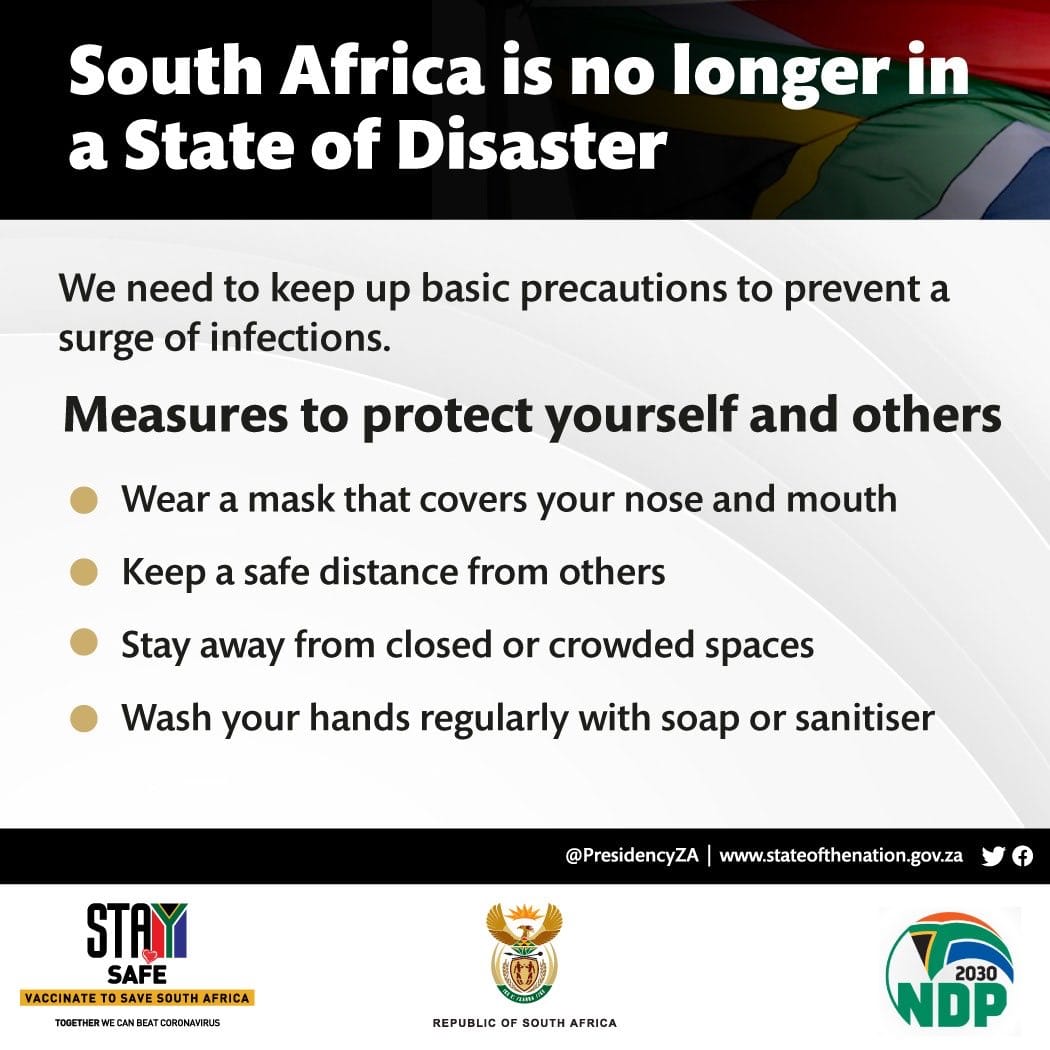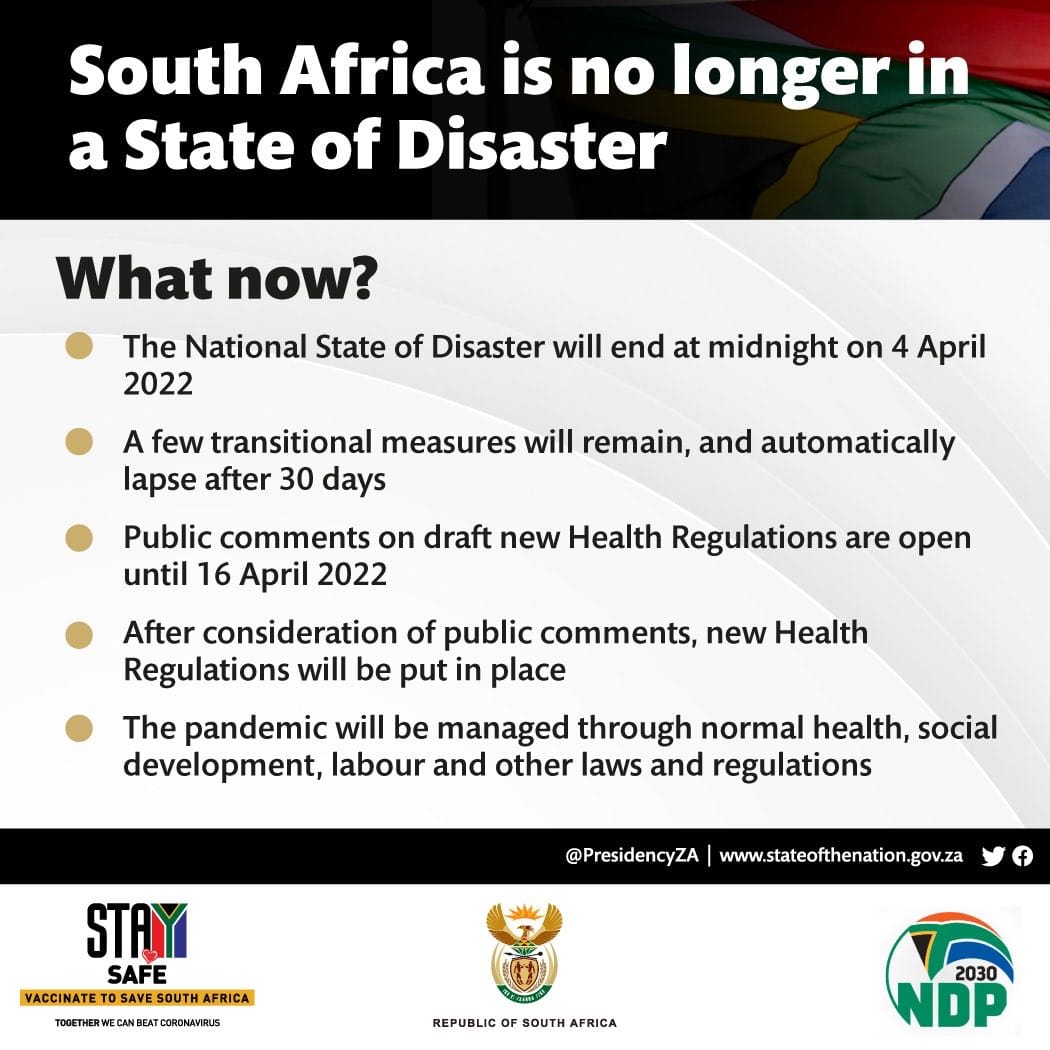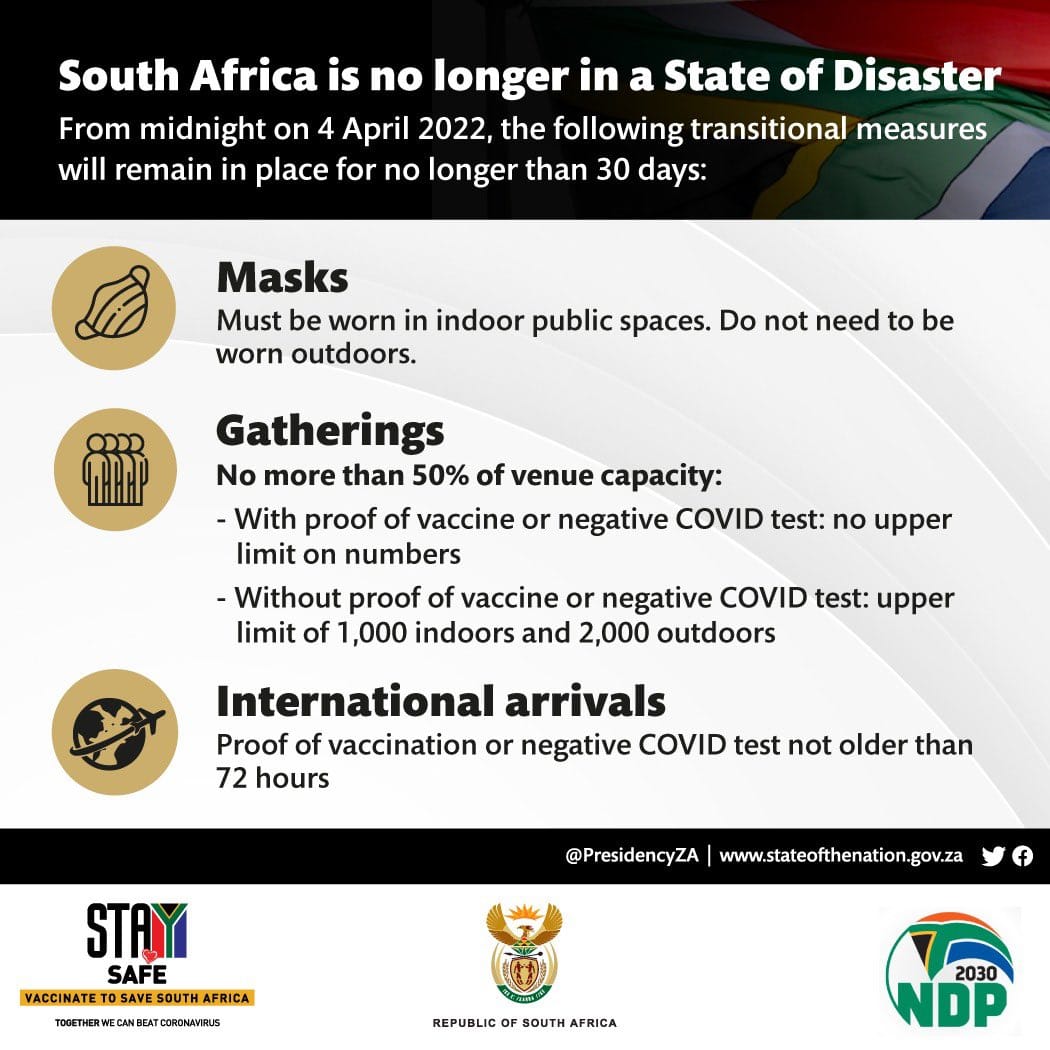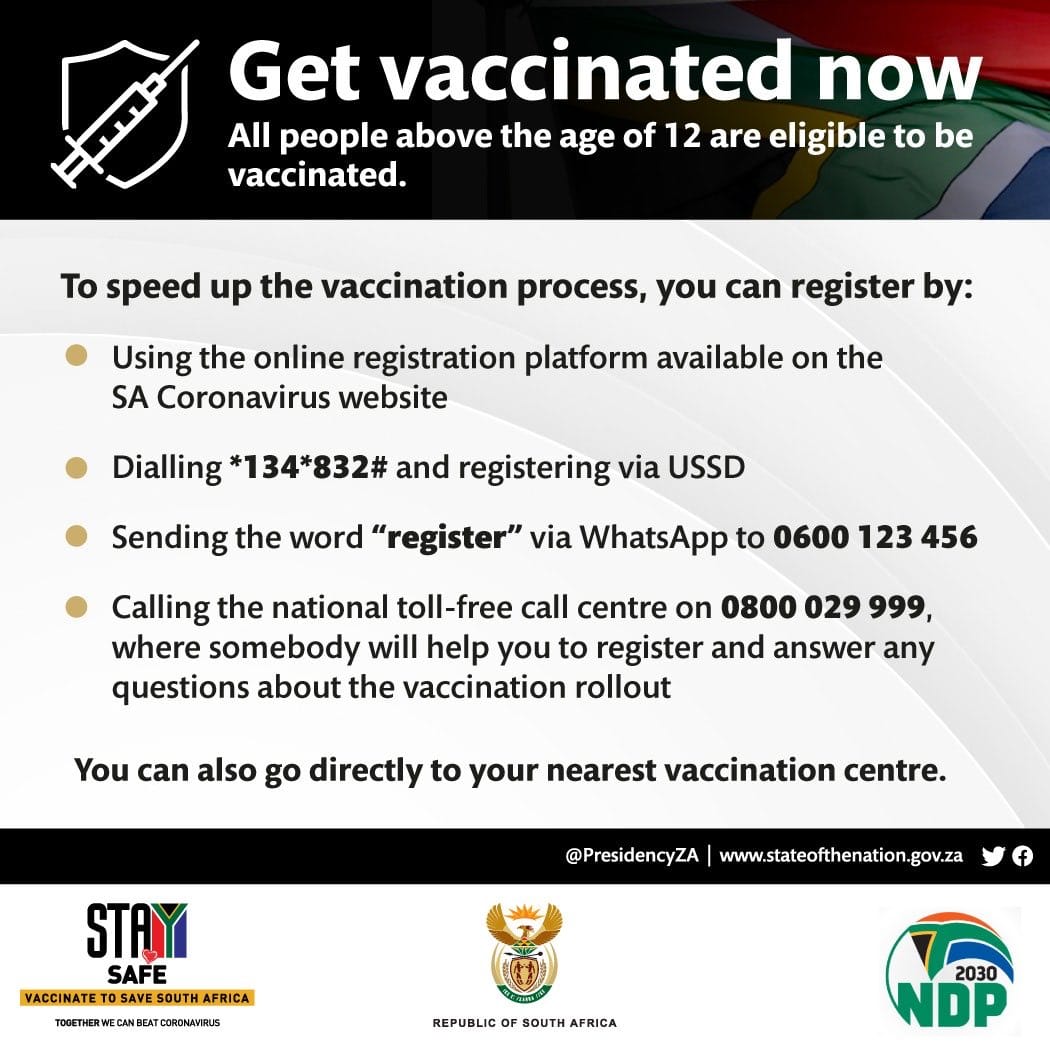 Central University of Technology's current stance on mandatory COVID-19 vaccination
CUT Community: COVID-19 Protocols
Latest news
Statement by President Cyril Ramaphosa on the termination of the National State of Disaster in response to the Covid-19 pandemic, 04 April 2022

Uploaded: 10 November 2022
South African Government
---
Below are statements, speeches, media briefings, other documents and video recordings of speeches delivered by the South African Government with relevance...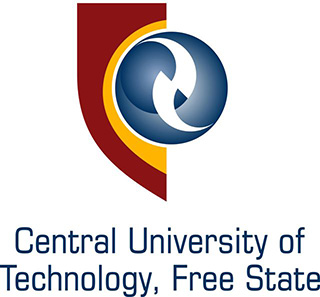 CUT communication: COVID-19
---
Research activities in response to support COVID-19 Central University of Technology's Rapid Research and Innovation response to assist government with...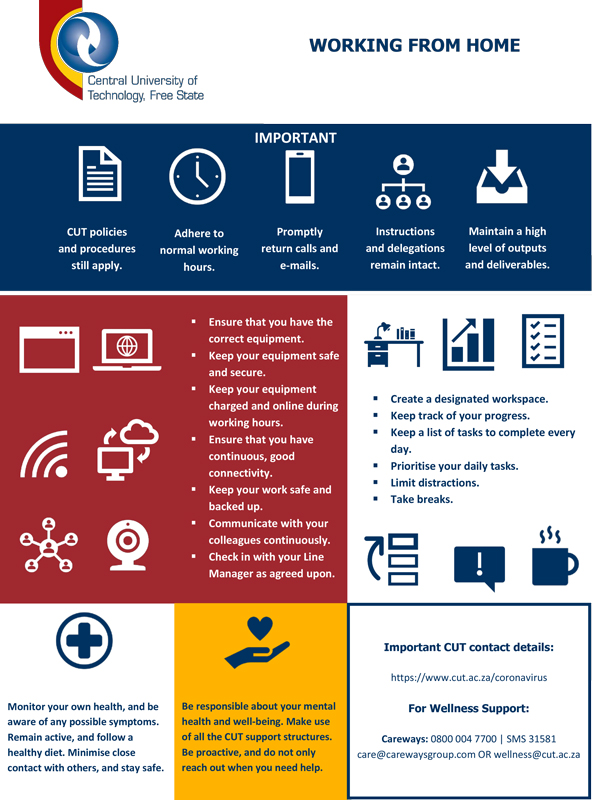 Working from home
---
Access to CUT systemsSpeak to your team administrator if you have not as yet received the SIM.You also need a device and internet connectivity, but there...