Advanced Level 3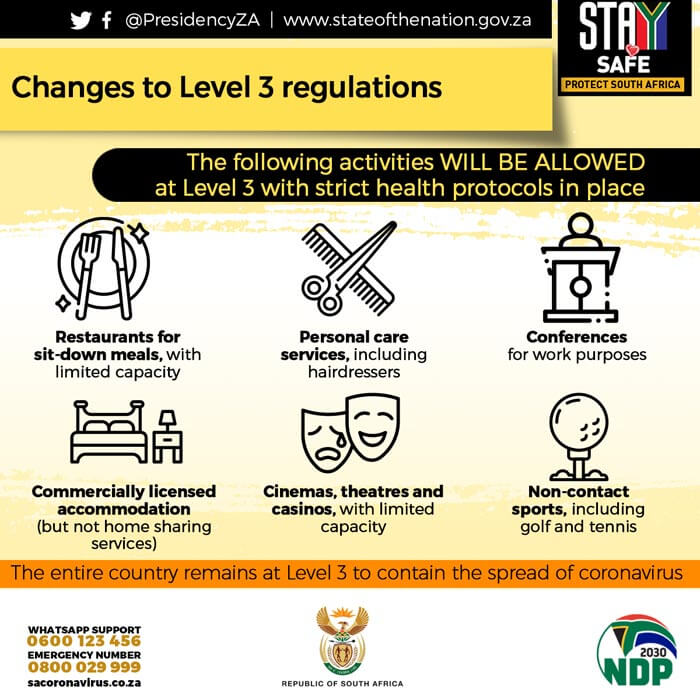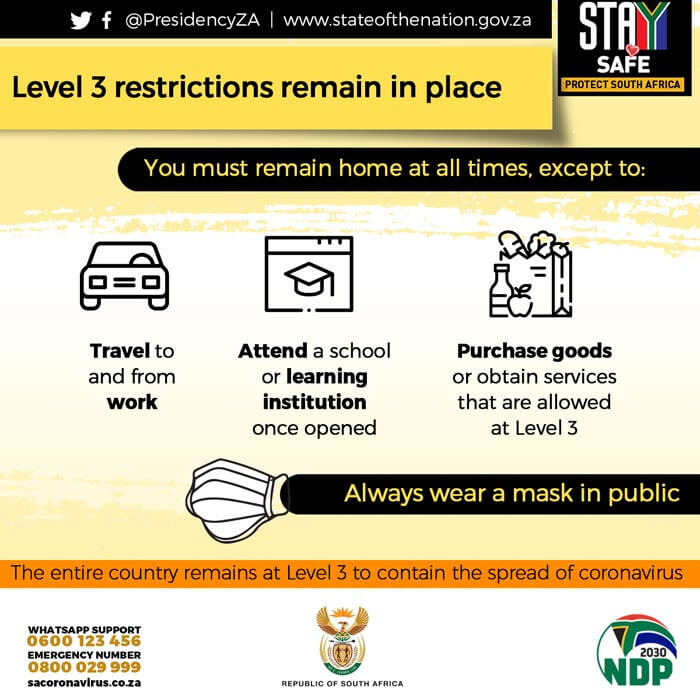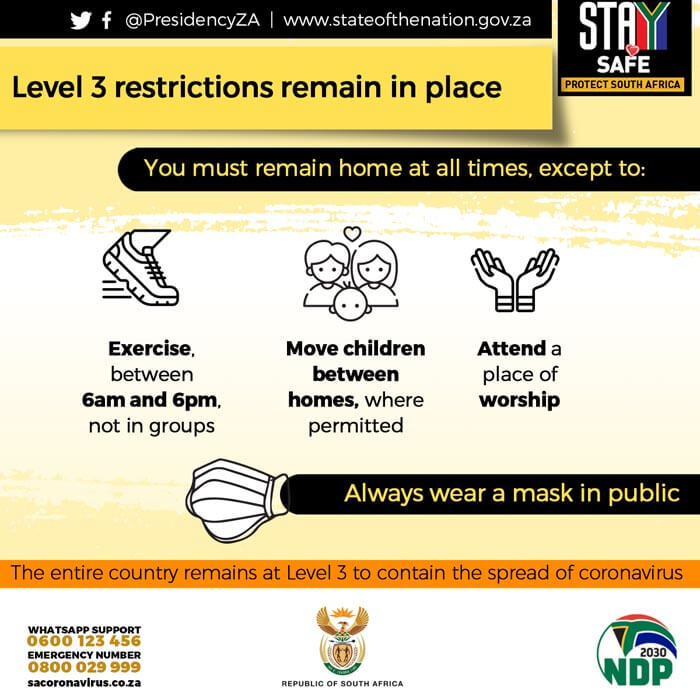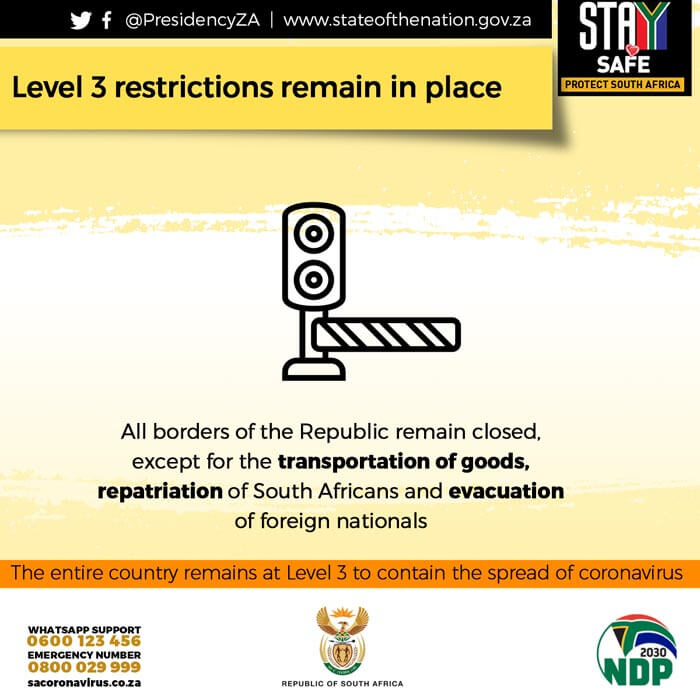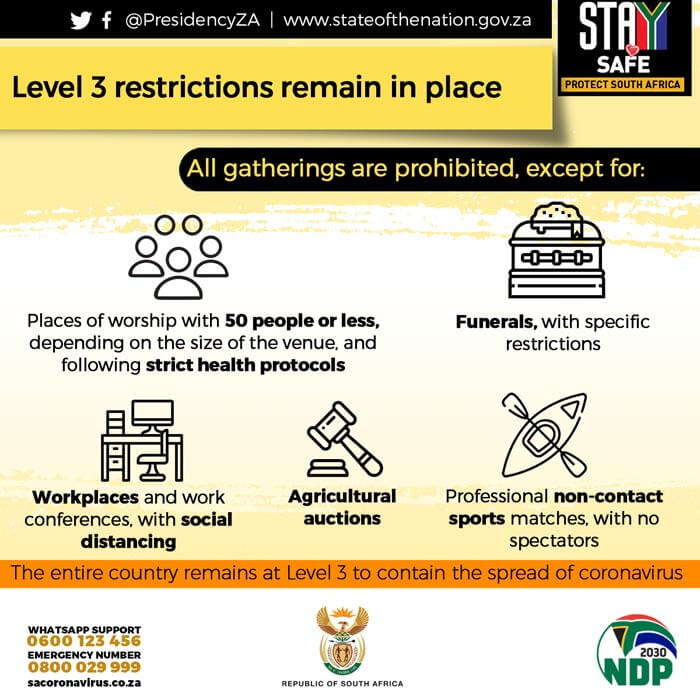 Level 3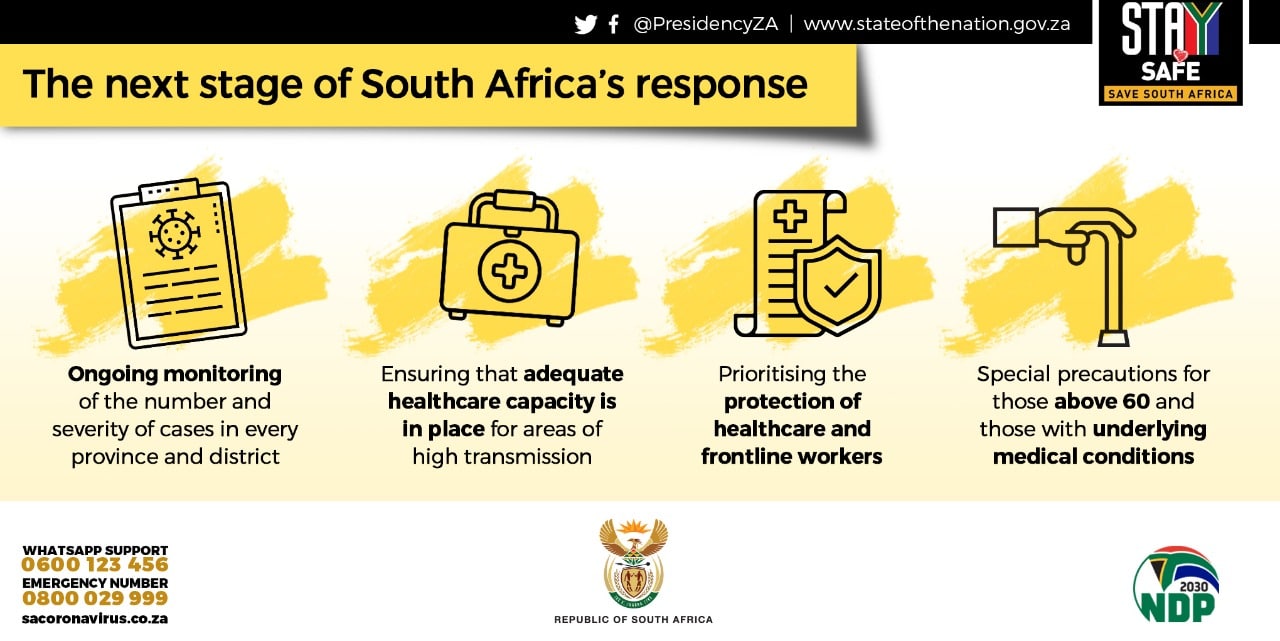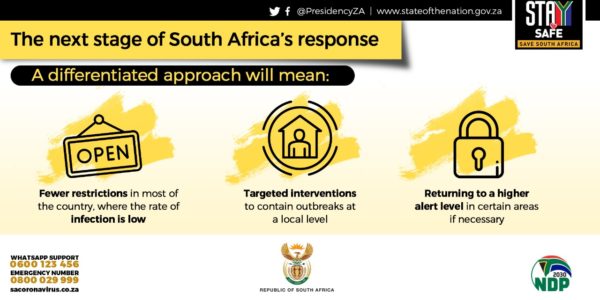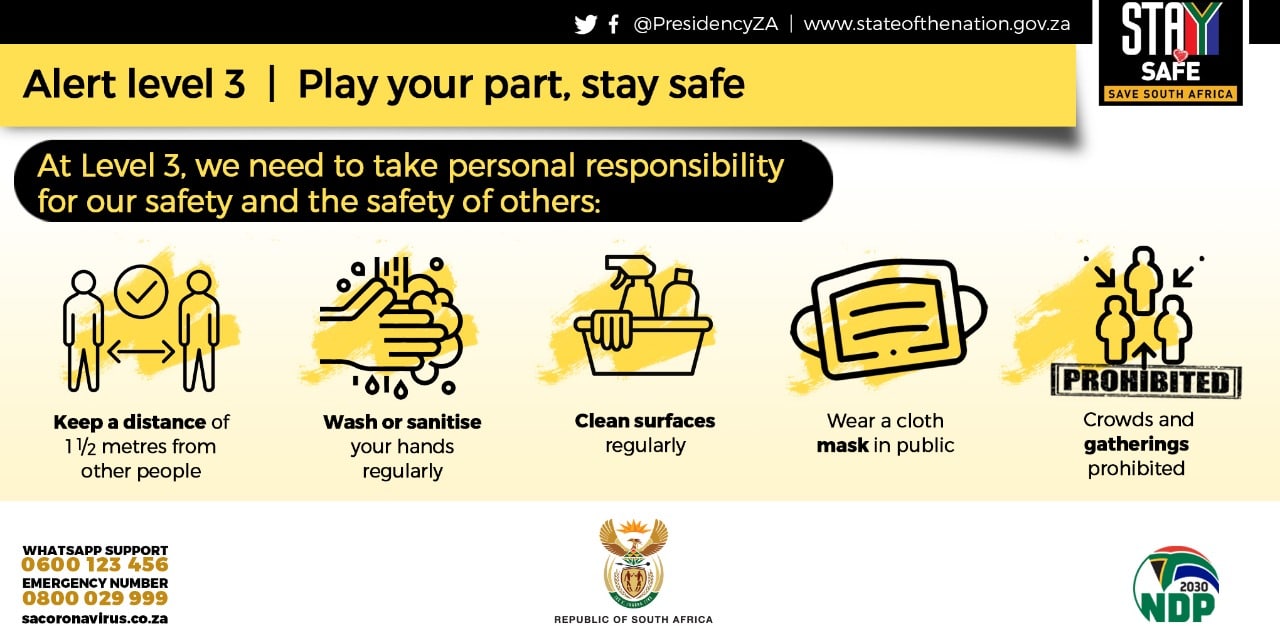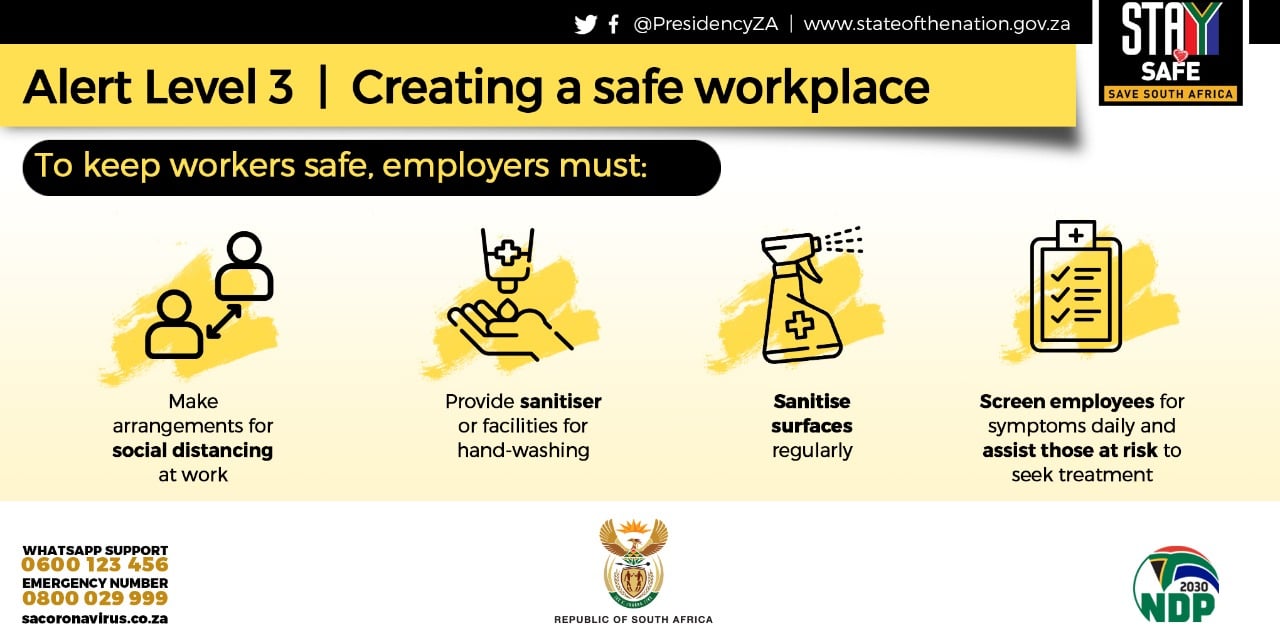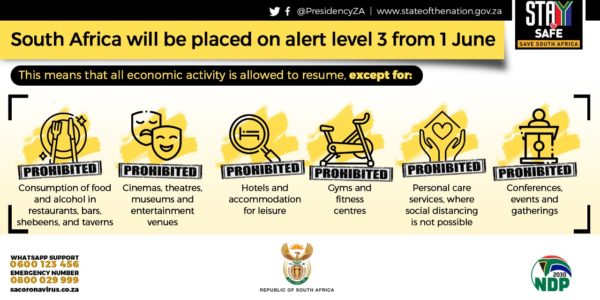 Important Numbers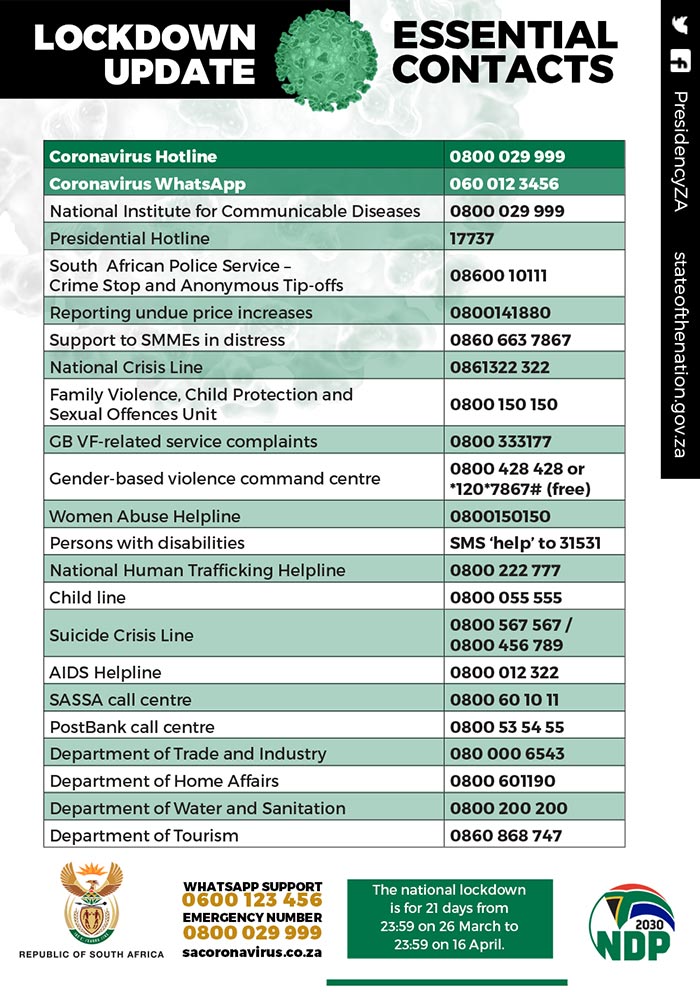 CUT Community: COVID-19 Reporting Protocol
Guidance and Important Information
WATCH: Return to CUT campuses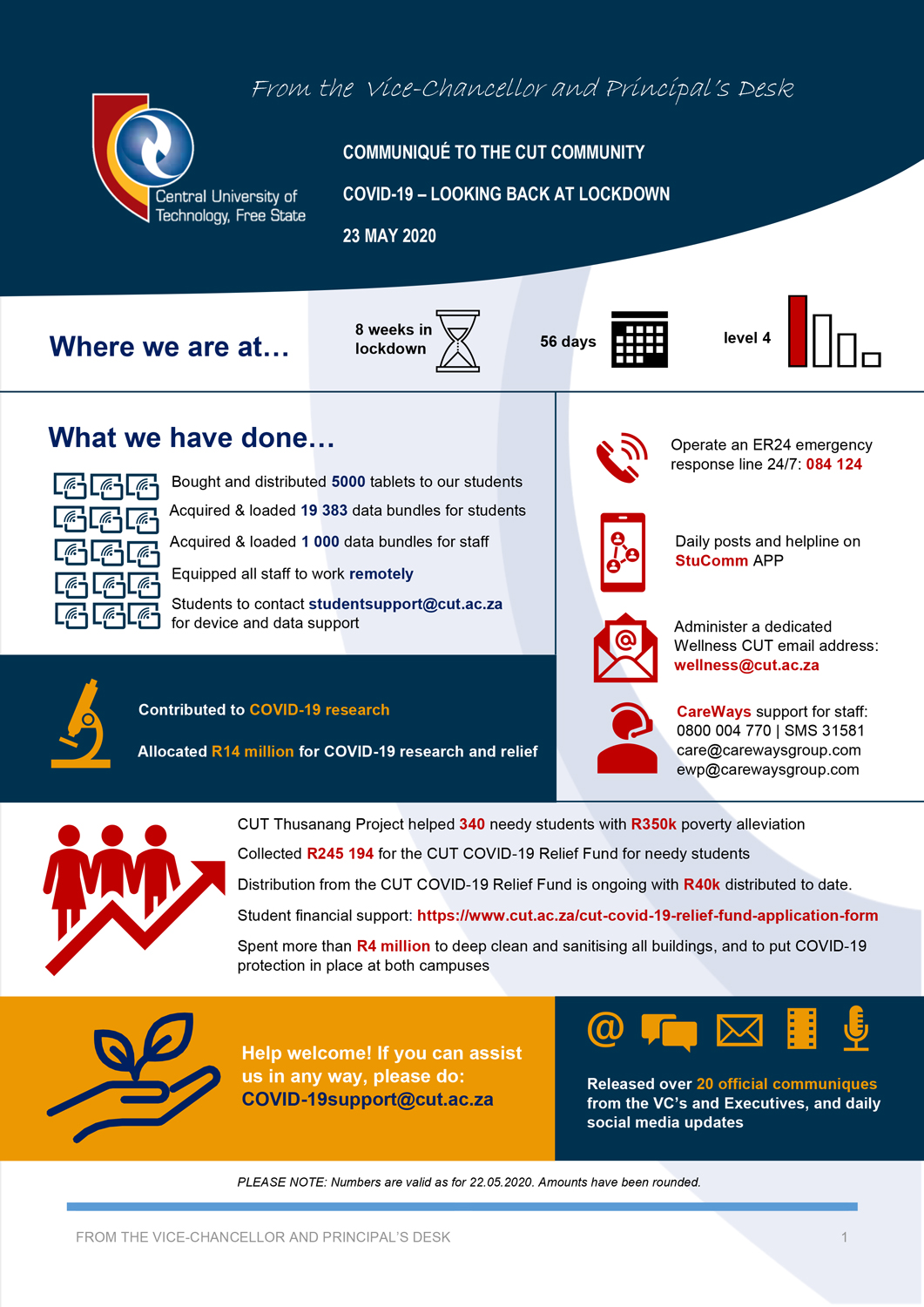 05 June 2020
South Africa's Deputy President David Mabuza visit to CUT Bloemfontein Campus. The focus of the visit is the Free State's response to COVID-19 pandemic. Watch video
31 March 2020
Central University of Technology's Rapid Research and Innovation response to assist government with the COVID-19 pandemic
24 March 2020
CUT Medical Scheme Cover (PDF)
Vice-Chancellor Communqiues released to guide the measures taken at CUT.
26 June 2020
Go to, https://www.cut.ac.za/announcements/81
Download the VC communique, English 25 June 2020 (PDF)
Download the VC communique, Sesotho 25 June 2020 (PDF)
Download the VC communique, Afrikaans 25 June 2020 (PDF)
17 June 2020
Go to, https://www.cut.ac.za/announcements/79
Download the VC communique, English 17 June 2020 (PDF)
29 May 2020
Go to, https://www.cut.ac.za/announcements/75
Download the VC communique, English 29 May 2020 (PDF)
Download the VC communique, Sesotho 01 June 2020 (PDF)
Download the VC communique, Afrikaans 01 June 2020 (PDF)
29 May 2020
Go to, https://www.cut.ac.za/announcements/74
LISTEN: Impact of COVID-19 on the tertiary education sector
16 May 2020
Go to, https://www.cut.ac.za/announcements/71
WATCH: Vice-Chancellor and Principal voice messages of support as we ready for more activity at CUT
29 April 2020
Go to, https://www.cut.ac.za/announcements/68
24 April 2020
Go to, https://www.cut.ac.za/announcements/67
16 April 2020
Go to, https://www.cut.ac.za/announcements/66
10 April 2020
Go to, https://www.cut.ac.za/announcements/65
02 April 2020
Go to, https://www.cut.ac.za/announcements/64
26 March 2020
Go to, https://www.cut.ac.za/announcements/63
18 March 2020
Go to, https://www.cut.ac.za/announcements/62
16 March 2020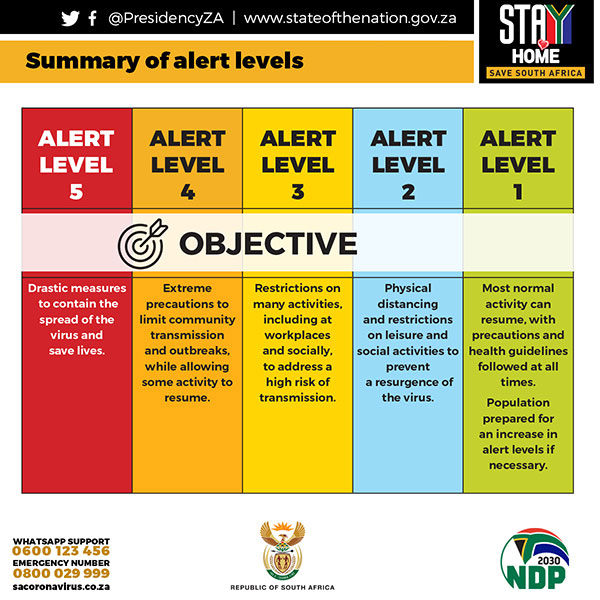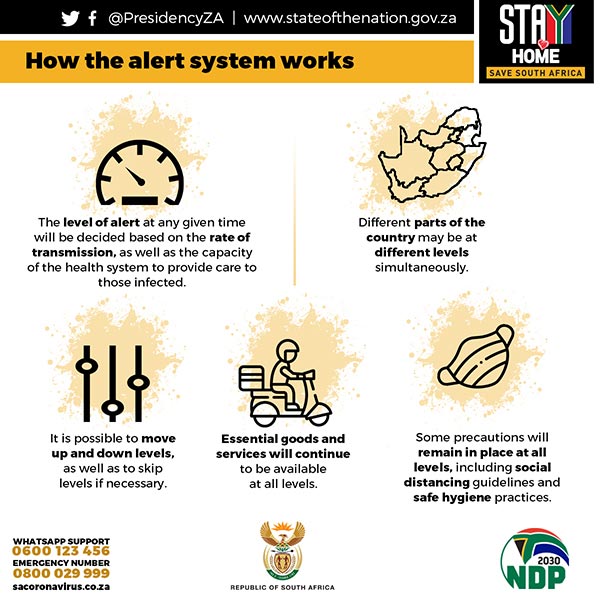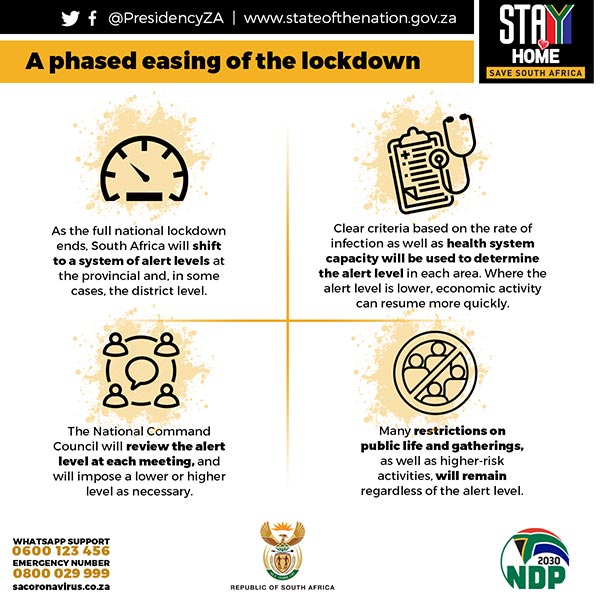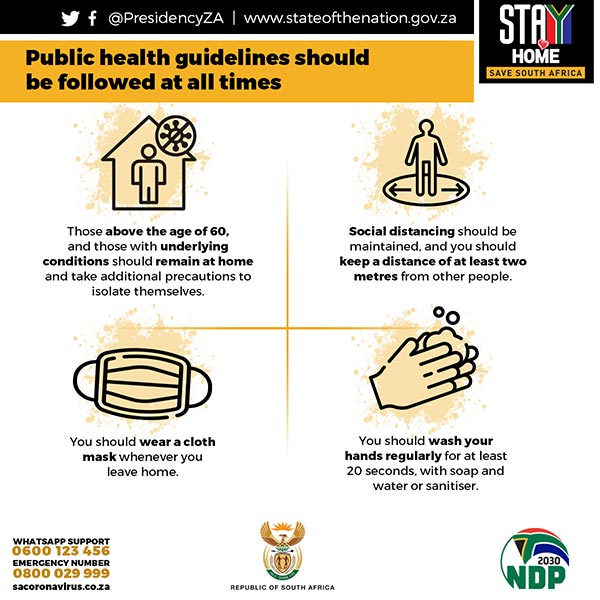 The South African Government has created an SA Coronavirus website, https://sacoronavirus.co.za/
Document releases to note
Minister Blade Nzimande briefs media on progress in the implementation of COVID-19 measures in the Post School Education and Training Sector, 9 June 2020
05 June 2020: South Africa's Deputy President David Mabuza visit to CUT Bloemfontein Campus. The focus of the visit is the Free State's response to COVID-19 pandemic. Watch video
Government Regulations for lockdown Level 3 as announced by Dr Nkosazana Dlamini Zuma (PDF), 28 May 2020
Address by President Cyril Ramaphosa on South Africa's response to the coronavirus pandemic, 24 May 2020
Minister of Higher Education, Science and Innovation statement on the implementation of measures by the post school sector in response to COVID-19 epidemic, 23 May 2020
Minister of Higher Education, Science and Innovation statement on the measures to phaseout the lockdown and phasing in of PSET Strategic functions, 30 April 2020
Risk adjusted strategy: Level 5 to 1, 30 April 2020
WHO Africa Media Leader Briefing on COVID-19 with support of the World Economic Forum, 29 April 2020
Statement by President Cyril Ramaphosa on South Africa's response to the coronavirus pandemic, 23 April 2020
Risk adjusted strategy for economic activity (PDF), 23 April 2020
Statement by President Cyril Ramaphosa on further economic and social measures in response to the COVID-19 epidemic
(PDF), 22 April 2020
State of National Disaster Regulations – Extended Lockdown
(PDF), 16 April 2020

From the
Desk of the President of South Africa
, 06 April 2020
Presidential Coordinating Council (PCC) aligns national response to COVID-19, 04 April 2020
Minister of Health's Briefing.pdf (PDF), 31 March 2020
Disaster Management Act - lockdown
(PDF), 26 March 2020
Temporary measures in respect of Foreign Nationals
(PDF), 19 March 2020
Disaster Management Act
- Gazetted (PDF), 18 March 2020
Travel advisory in response to the COVID-19 Pandemic
, 17 March 2020
Statement by President Cyril Ramaphosa on measures to combat COVID-19 epidemic
, 15 March 2020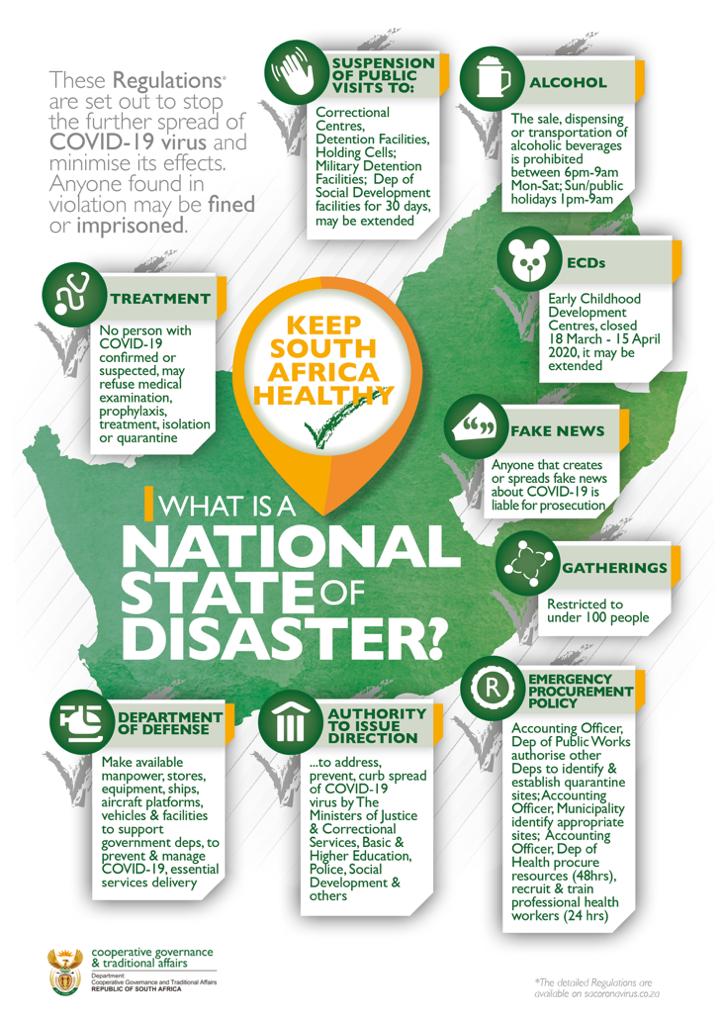 Sharing of fake news
The new Disaster Management Act regulations gazetted on Wednesday, 18 March 2020 make provision for SA Government to act decisively against individuals who create or spread fake news.
This includes sharing content received on Facebook, Twitter, LinkedIn, and WhatsApp. The penalty ranges from a fine to six months in prison.
What should you do?
Do not share content on platforms (including WhatsApp) unless you are sure of the validity and the correctness of the source.

Read your trusted media sources for information. Do not rely on content that is populated on your Facebook news feed or send via WhatsApp.

Check the validity of the information you receive with your sources before sharing.

Contact Communications and Marketing team if you are unable to confirm the information and need assistance.

Go to Africa Fact Check - they check for facts and alert about misinformation.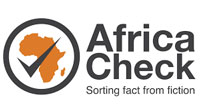 Source: https://mybroadband.co.za/news/government/343315-6-months-in-jail-if-you-spread-fake-news-about-coronavirus.html
Laws to prevent stockpiling and price hikes approved

Government has imposed regulations that will limit unjustified price hikes and product stockpiling, to protect consumers.

Government issued directives under the Disaster Management Act and Regulations under both the Competition Act and Consumer Protection Act.

According to the regulations, prices may not exceed the increase in the cost of the raw material. The profit levels, he added, should not be hiked higher than in the period just before the period of the COVID-19.

Source: https://www.thesouthafrican.com/news/world-news/south-africa-stockpiling-price-hike-laws-approved/?utm_content=buffer777e1&utm_medium=social&utm_source=facebook.com&utm_campaign=buffer
Bars, clubs, shebeens and restaurants selling alcohol
The sale, dispensing or transportation of alcoholic beverages is prohibited between 18h00 - 09h00 (Monday to Saturday); 13h00 - 09h00 (Sunday and public holidays).
Source: https://www.timeslive.co.za/politics/2020-03-18-strict-new-regulations-to-contain-virus-will-see-bars-in-sa-close-at-6pm/
Due to the current situation regarding the COVID-19, many organisations are taking precautionary measures towards the health and safety of their employees, as a result, asking them to work from home.
LinkedIn has put together a list of 16 courses that members can go through to help them with this rapid change of working remotely, adjusting to a new working and learning environment, and managing remote teams.
The courses are also packaged in a learning path.
Below are some of the courses that can be sent to all employees.
This being said, and in line with supporting members across the globe, LinkedIn has opened all the 16 courses for free to everyone, therefore, please feel free to share this with your connections & community directly, as well.
More information
8 tips for getting it done when working from home
Podcast: How to work from home
Online resources (now free)
The following listed resources are being made available for free during this time.
For kids
Coronavirus Information
Wearing a cloth face mask in public is one of the preventative measures to curb the spread of COVID-19.
Social distancing helps control the number of people who get sick with the coronavirus at any given time and President Cyril Ramaphosa has asked that we practice it at this time.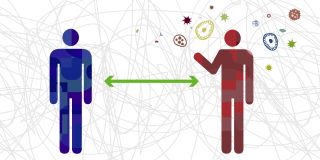 The lists below have been recommended by SA Government as guidelines for social distancing.
Red (avoid), Amber (caution), Green (safe)
Red list (Avoid)
Group gatherings
Sleepovers
Children's play-dates
Concerts
Theatre outings
Sporting and athletic events
Crowded retail malls
Gyms and workout facilities
Having 'non-essential workers' in your house
Using mass transit systems
Amber list (Do these activities with caution)
Going to restaurants
Getting takeaways
Picking up medication
Visiting the library
Attending religious services
Essential travel
Green list (Activities that are safe to do)
Take a walk
Go hiking
Gardening or frequenting your garden
Cleaning
Reading books
Listening to music
Cooking meals
Small family gatherings (e.g, games night)
Going for a casual drive
Watch television, or stream shows at home
Check on friends or neighbours
What is coronavirus (COVID-19)?
Coronaviruses are a large family of viruses which may cause illness in animals or humans. In humans, several coronaviruses are known to cause respiratory infections ranging from the common cold to more severe diseases such as Middle East Respiratory Syndrome (MERS) and Severe Acute Respiratory Syndrome (SARS). The most recently discovered coronavirus causes coronavirus disease COVID-19.
Does the coronavirus spread from person to person?
The virus can spread from one person to another, mainly through droplets of saliva or mucus carried through the air for up to 1 metre or so when an infected person coughs or sneezes. Viral particles may be breathed in, land on surfaces that people touch, or be transferred when shaking hands or sharing a drink with someone who has the virus.
What is the incubation period for the coronavirus?
An incubation period is the time between being infected by a virus and showing symptoms of the illness. Current information suggests that symptoms of COVID-19 usually appear on average after five days from infection. However, the incubation period may be as short as two days or as long as 14 days before the infected person shows symptoms.
How is this new coronavirus confirmed?
A specialised test must be done to confirm that a person has COVID-19. However, it is important to note that only persons who show symptoms or meet criteria as set out by the NICD will be tested. If you or a loved one have suspected symptoms, please contact your general practitioner first, who will liaise with the necessary authorities to assist with tests. In cases of severe
respiratory distress, please go to your emergency unit. However, inform them of your arrival prior to entering the unit.
Can people who are asymptomatic spread coronavirus?
A person who is asymptomatic may be spreading the virus and could make others ill. How often this lasts if asymptomatic transmission is occurring is unclear. The risk of catching the virus from someone with no symptoms, is very low.
Can the coronavirus live on surfaces such as fabrics and carpets or hard surfaces?
How long the new coronavirus can live on a soft surface — and more importantly, how easy or hard it is to spread this way — isn't clear yet. Available evidence suggests it can be transmitted less easily from soft surfaces than frequently-touched hard surfaces, such as a doorknob or the
elevator button.
According to WHO, coronaviruses may survive on surfaces for just a few hours or several days. However, many factors will influence this period, including the surface material and weather.
This is the reason why taking personal hygiene steps such as frequently washing your hands with soap and water or an alcohol-based hand sanitiser, and wiping down often-touched surfaces with disinfectants or a household cleaning spray, are excellent infection prevention practices.
Should my children and I wear a face mask to protect against coronavirus?
Please follow public health recommendations. Currently, face masks are not recommended for the general public. Even though there are confirmed cases of COVID-19 in South Africa, most people are more likely to catch and spread seasonal influenza (the flu).
Some health facilities require people to wear a mask under certain circumstances, such as if they have travelled from areas where coronavirus is spreading, or have been in contact with people who did or with people who have confirmed coronavirus.
If you have respiratory symptoms like coughing or sneezing, experts recommend wearing a mask to protect others. This may help contain droplets containing any type of virus, including the flu, and protect close contacts (anyone within 1 to 2 meters of the infected person).
Should someone who is immunocompromised wear a mask?
If you are immunocompromised because of an illness or treatment, talk to your doctor about whether wearing a mask is helpful. Advice will depend on your medical history and where you live. Many people will not need to wear a mask, but if your healthcare provider recommends wearing one in public areas because you have a particularly vulnerable immune system or for
other reasons, follow that advice.
Is there a vaccine available for coronavirus?
No vaccine is available, although scientists are working on vaccines. In 2003, scientists tried to develop a vaccine to prevent the SARS virus but the epidemic ended before the vaccine could enter clinical trials.
What is the treatment for coronavirus?
Treatment is based on supportive measures, which means giving fluids, medicine to reduce fever, and, in severe cases, supplemental oxygen. People who become critically ill from COVID-19 may need a ventilator to help them breathe.
Can people who recover from the coronavirus still be carriers and therefore spread it?
People who get COVID-19 need to work with providers and public health authorities to determine when they are no longer contagious.
Researchers conduct an experiment to discover how particles (droplets) move through and stay in the air. Watch their experiments and the results.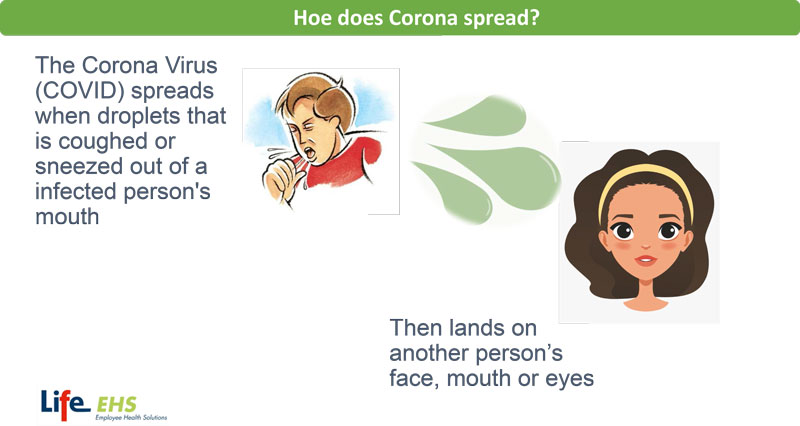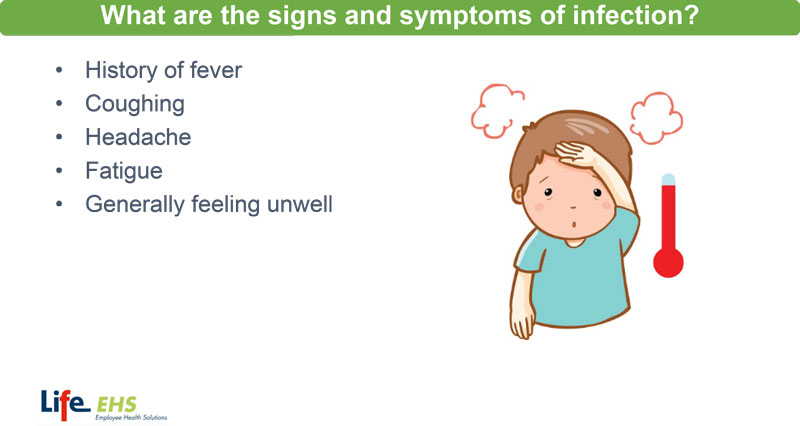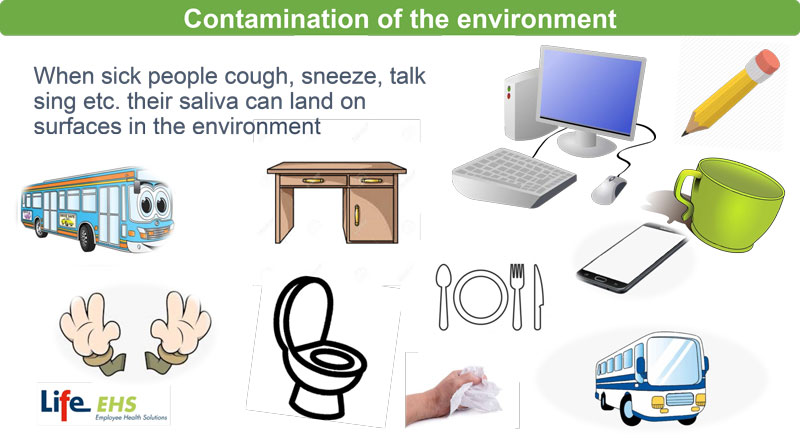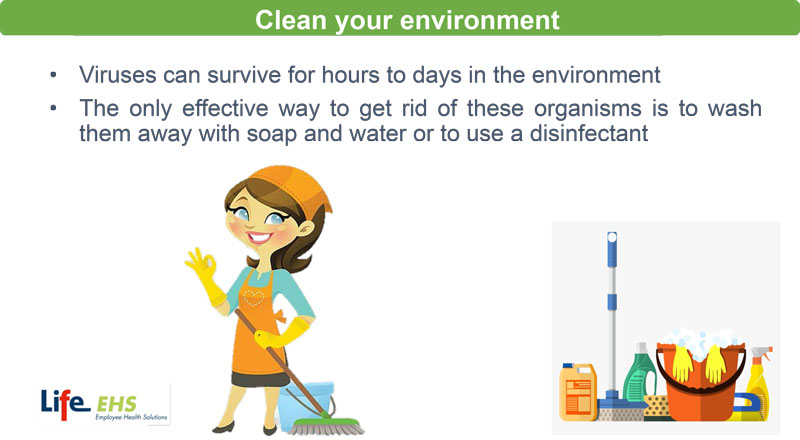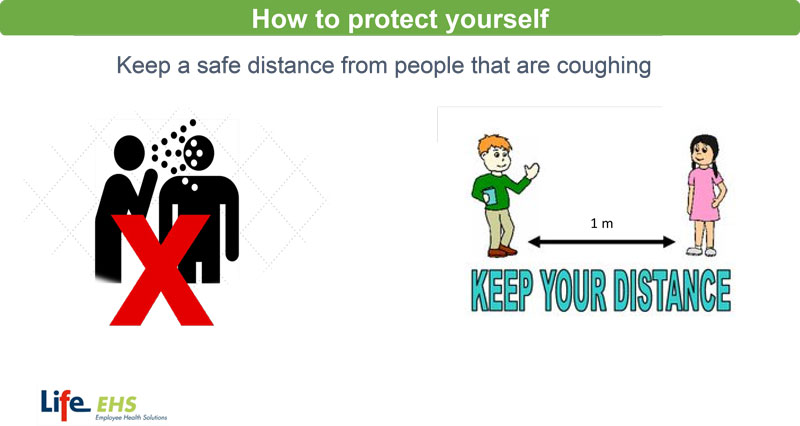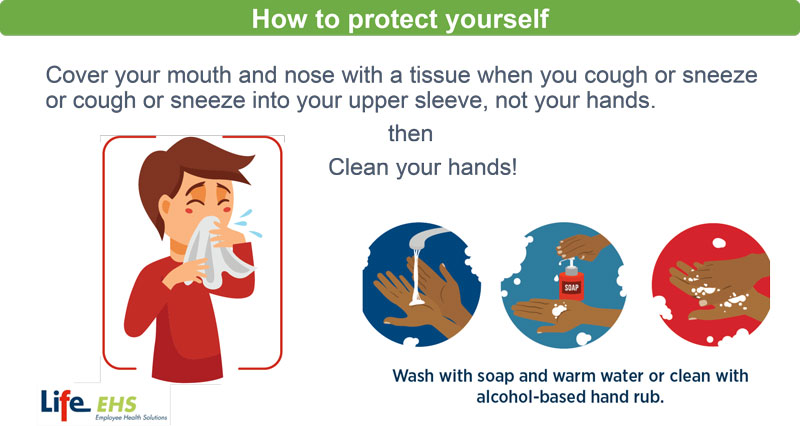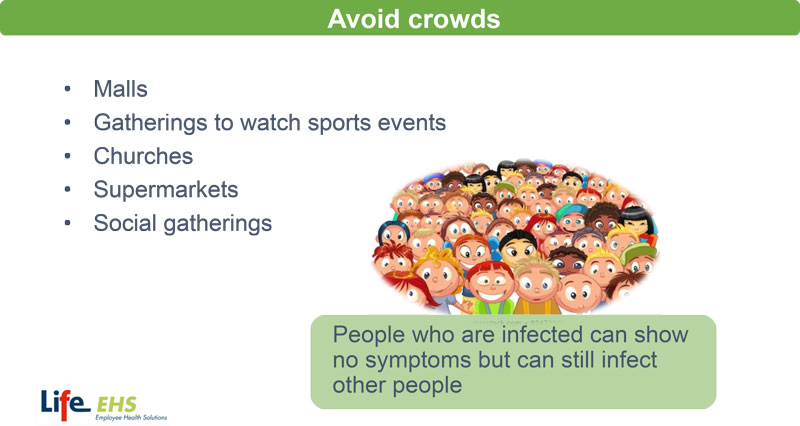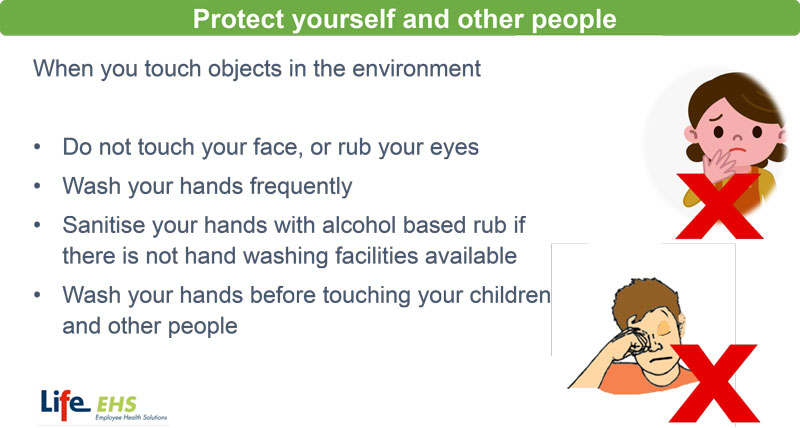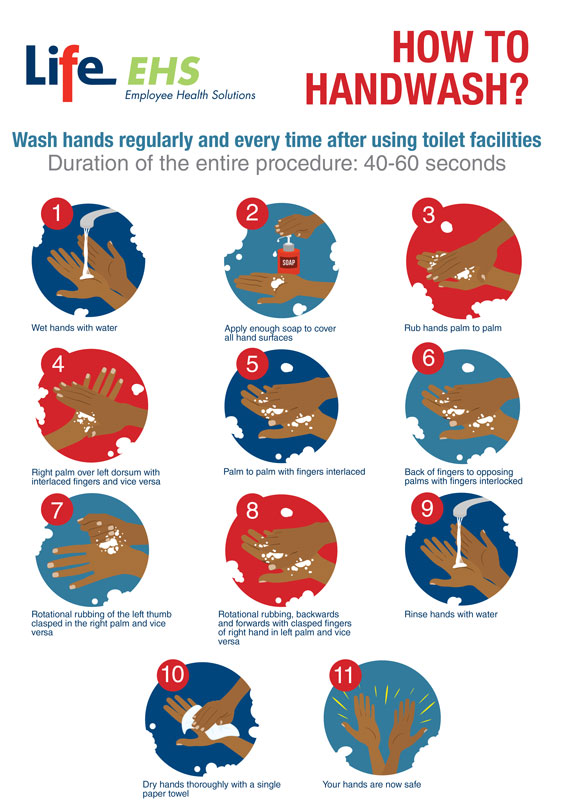 External Information Sources
South African Government: Covid-19 Resource Portal

National Institute for Communicable Diseases: Updates

World Health Organization: Coronavirus outbreak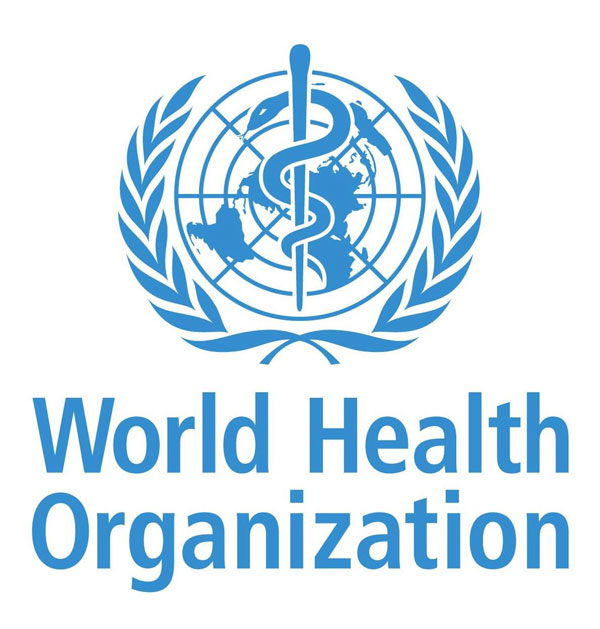 Johns Hopkins Dashboard: Global cases (Stats)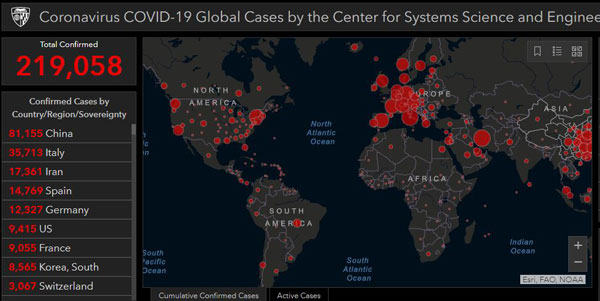 Uploaded: 19 March 2020