CUT COVID-19 summary of cases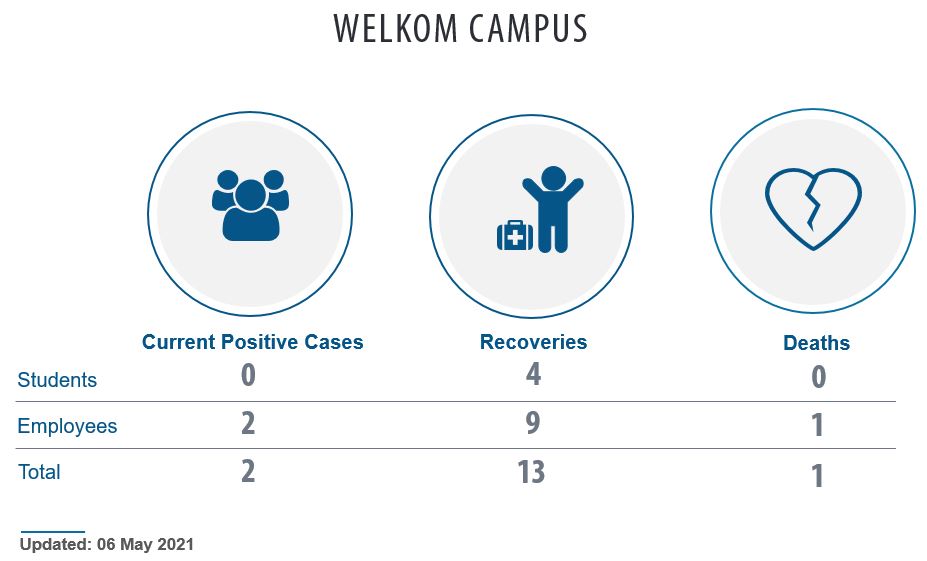 South Africa current lockdown Level: 1
Continue adhering to the safety measures by wearing your mask, sanitising hands and adhering to social distancing.
Important Numbers: South Africa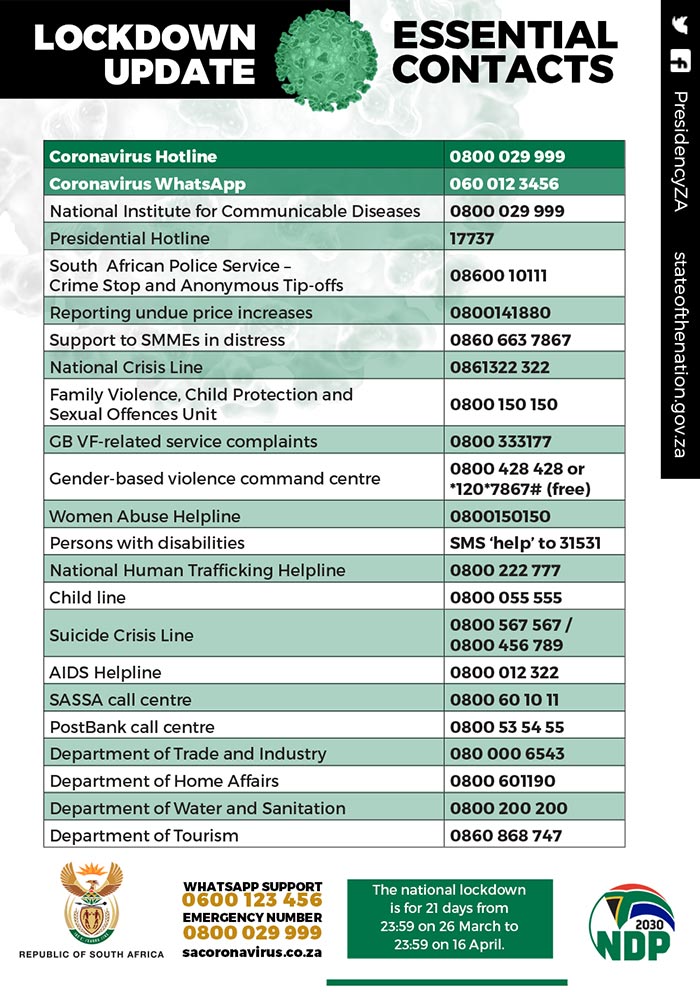 Important contacts: CUT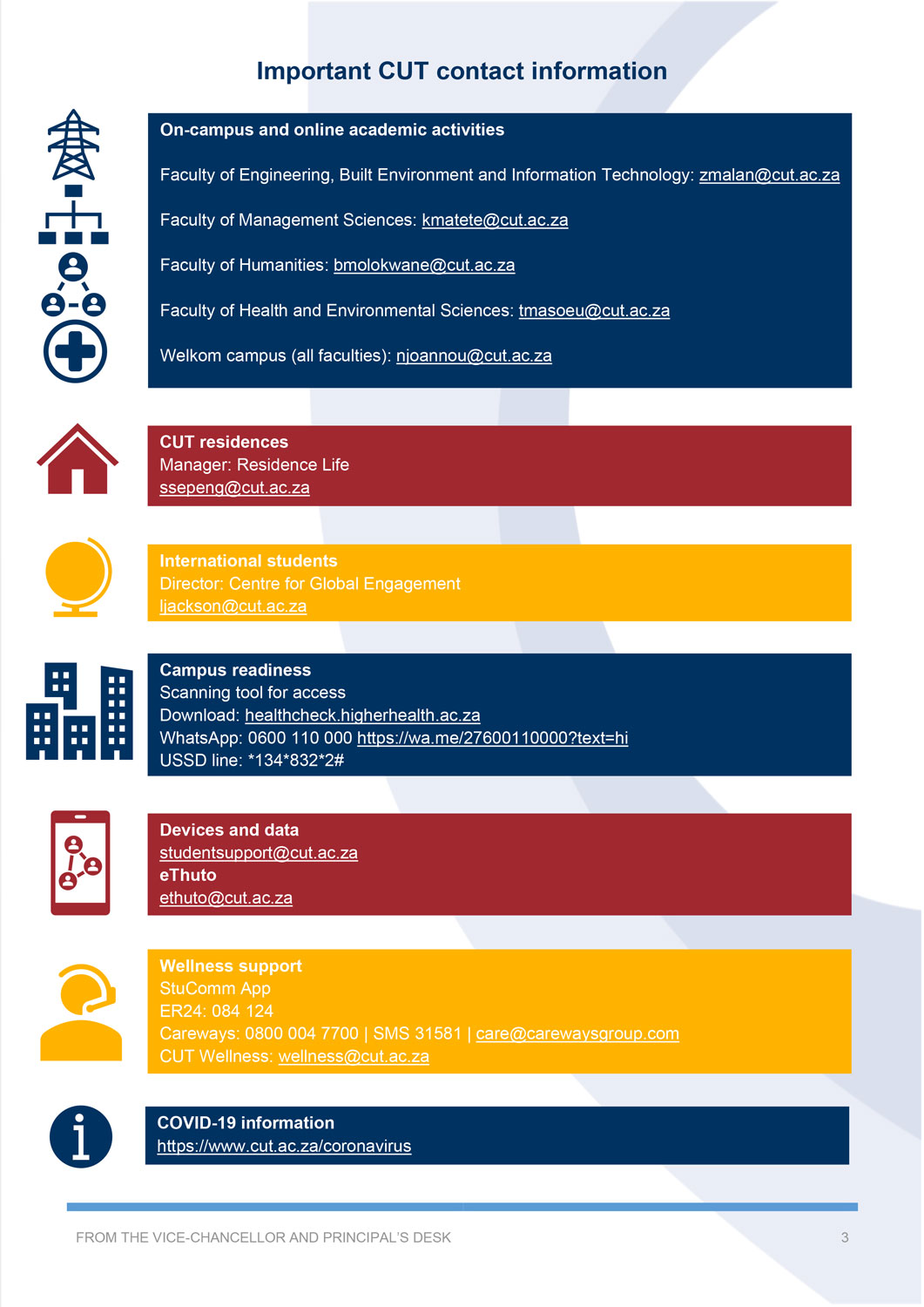 CUT Community: COVID-19 Protocols
Latest news
Gate Access to CUT Campuses: COVID-19 screening APP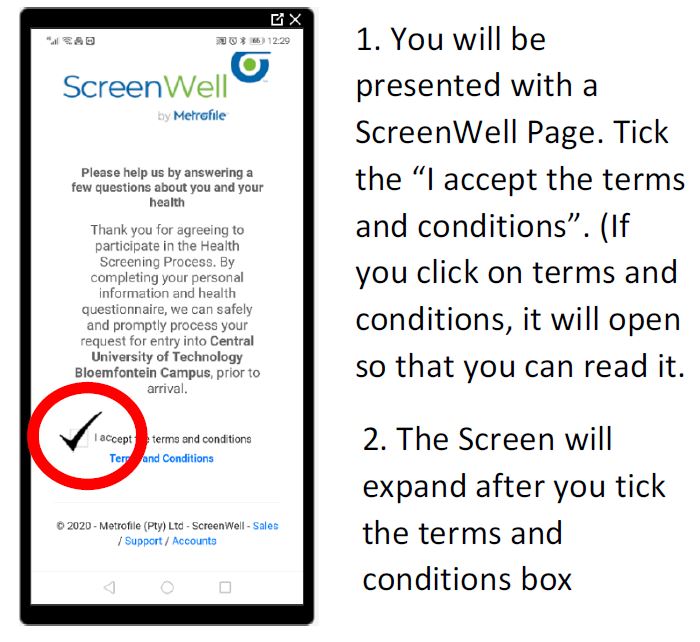 WATCH: English
WATCH: Sesotho
WATCH: Afrikaans
Videos available on CUT YouTube Channel.
Return to campus | Campus protocol
The informative infographics will guide the CUT community on the return to campus and the protocol to follow should you be returning to campus.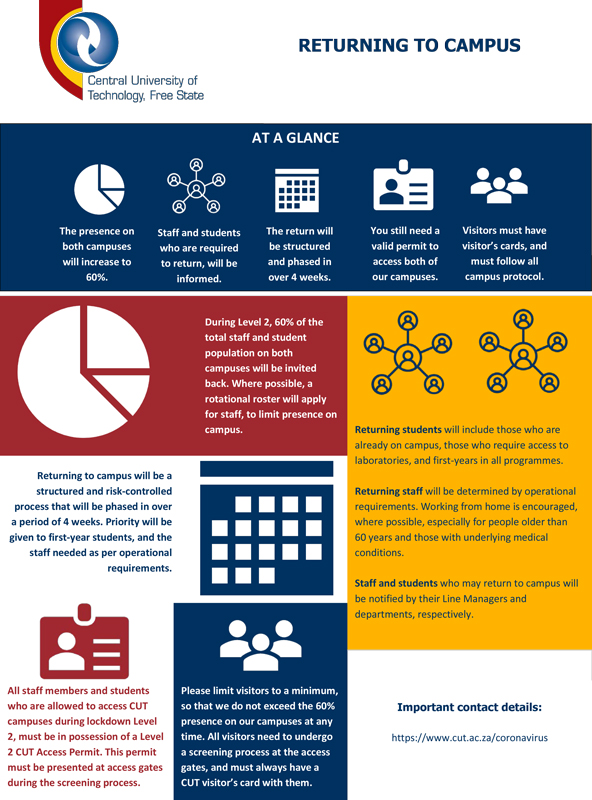 Download CUT's return to campus (PDF)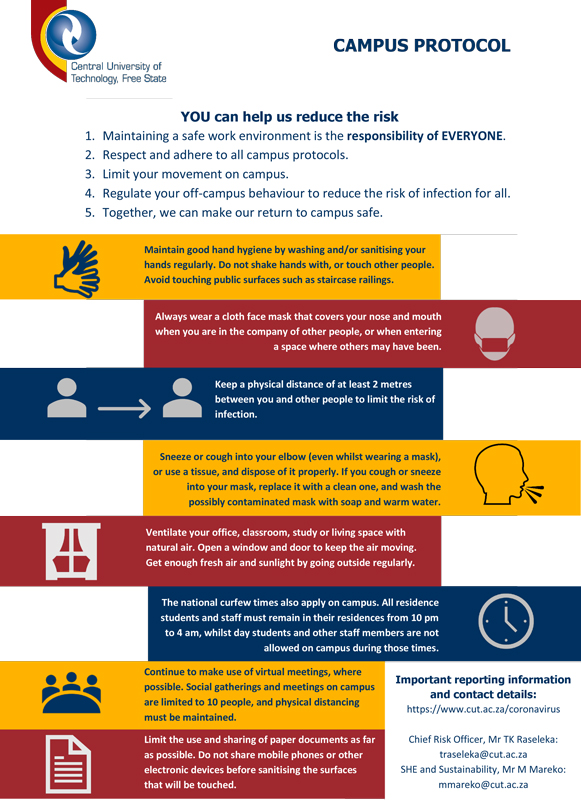 Download CUT's campus protocol (PDF)
Online learning | Working from home
The informative infographics will guide the CUT community on the continuation of online learning and working from home.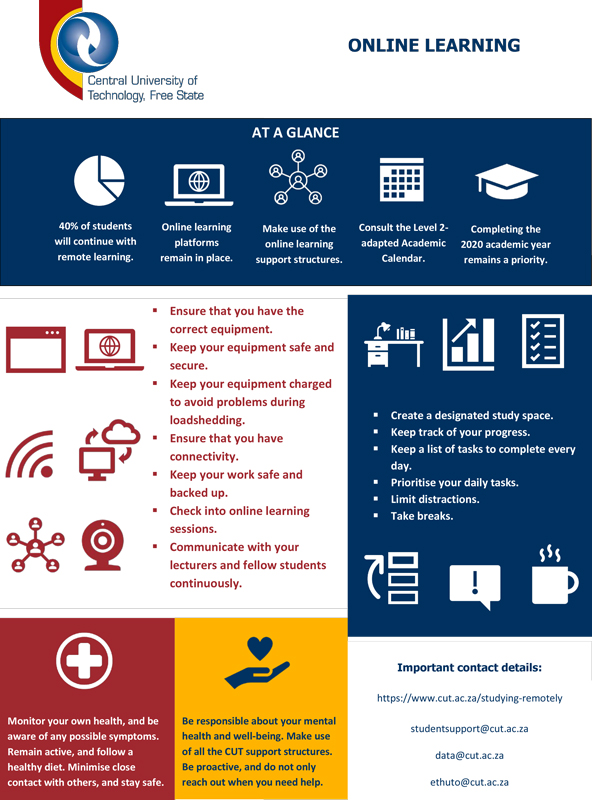 Download CUT's online learning (PDF)
Statement by President Cyril Ramaphosa on progress in the national effort to contain the COVID-19 pandemic, 28 February 2021
Minister Blade Nzimande: Plans for reopening of Post School Education and Training Institutions amid Coronavirus Covid-19, 18 January 2021
Uploaded: 06 May 2021
South African Government
---
Below are statements, speeches, media briefings, other documents and video recordings of speeches delivered by the South African Government with relevance...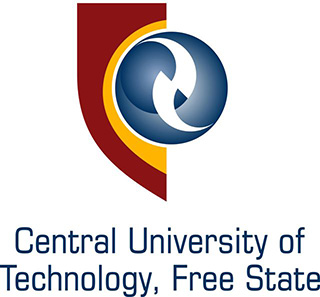 CUT communication: COVID-19
---
Research activities in response to support COVID-19 Central University of Technology's Rapid Research and Innovation response to assist government with...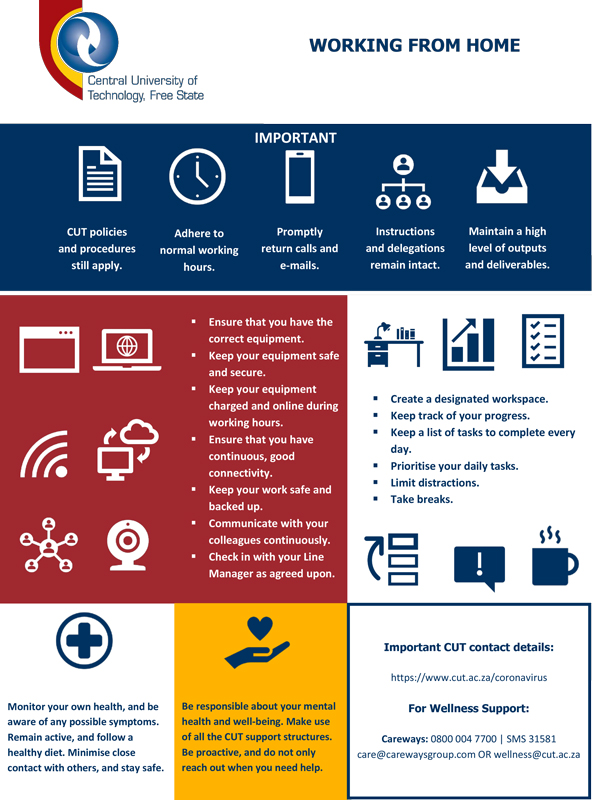 Working from home
---
Access to CUT systemsSpeak to your team administrator if you have not as yet received the SIM.You also need a device and internet connectivity, but there...