Data: Update your details
Students that require assistance with data should update and maintain their information here, Data Contact Information.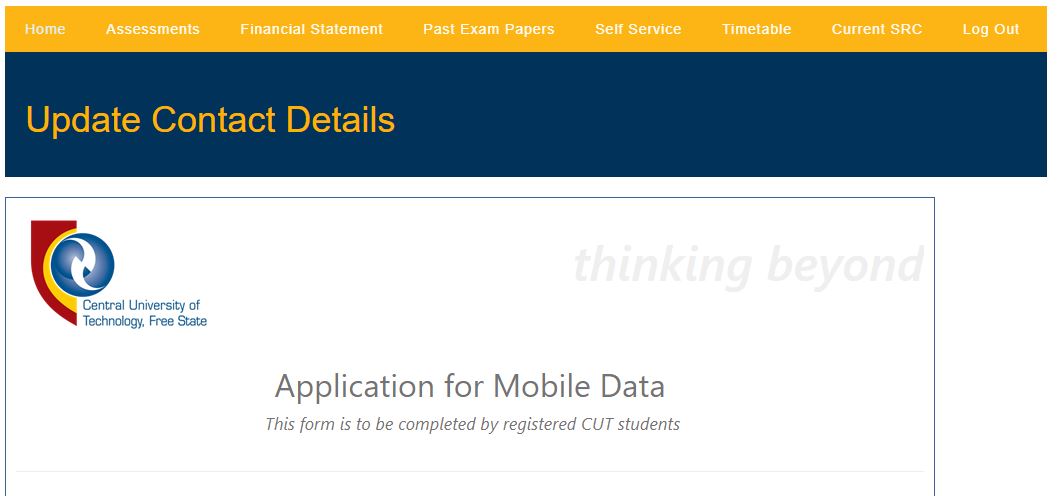 All e-mail inboxes and the Call Centre has been discontinued.
Finance: Student Accounts
View your Financial Statement on the Student Portal.
For more information go to Fees, Bursaries and Loans.
Access to CUT online resources
Access to other online resources
More sources for studying remotely


Uploaded: 29 March 2021