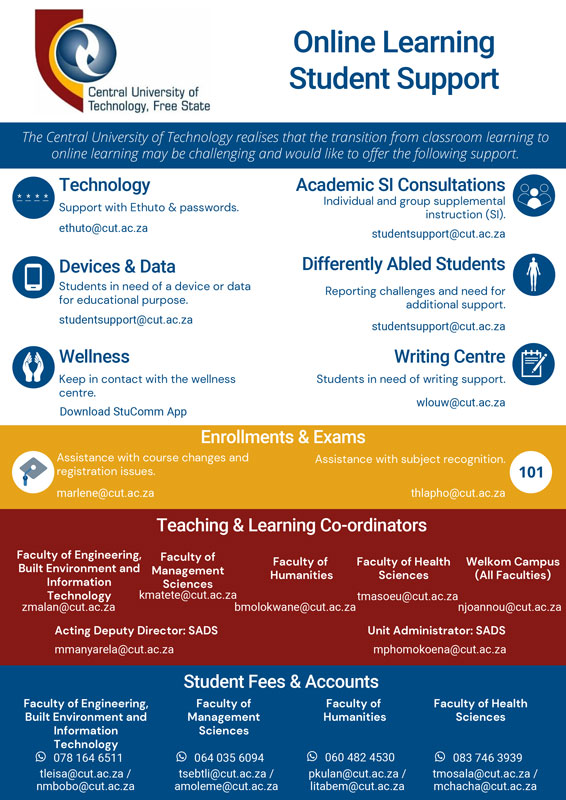 Zero-rated data Access
Connecting to the VPN gives you access to learning and work-related CUT resources at zero cost.
All changes will be communicated on this webpage only. Neither the Central University of Technology, Free State nor the Mobile Service Providers (MTN, Vodacom, Cell C, and Telkom Mobile) can be held liable for any loss or damage, whether direct, indirect, consequential or economic, however, caused, which may result directly or indirectly from the use of this service. The Central University of Technology reserves the right to terminate this service with any user if the user is found to be in contravention of any applicable South African law or of any applicable Central University of Technology. Furthermore, the Central University of Technology reserves the right to terminate this service if it deems it no longer necessary to address access requirements or in its best interests. Access to this service is monitored by the Central University of Technology. Zero-rated data is only applicable when using 3G/LTE connectivity, and you are in South Africa. By logging into the myaccess.cut.ac.za service, you accept these terms and conditions.
Go to your app store and download Global Protect app.
Setup Global Protect
Add the link (copy from here) exactly like this: myaccess.cut.ac.za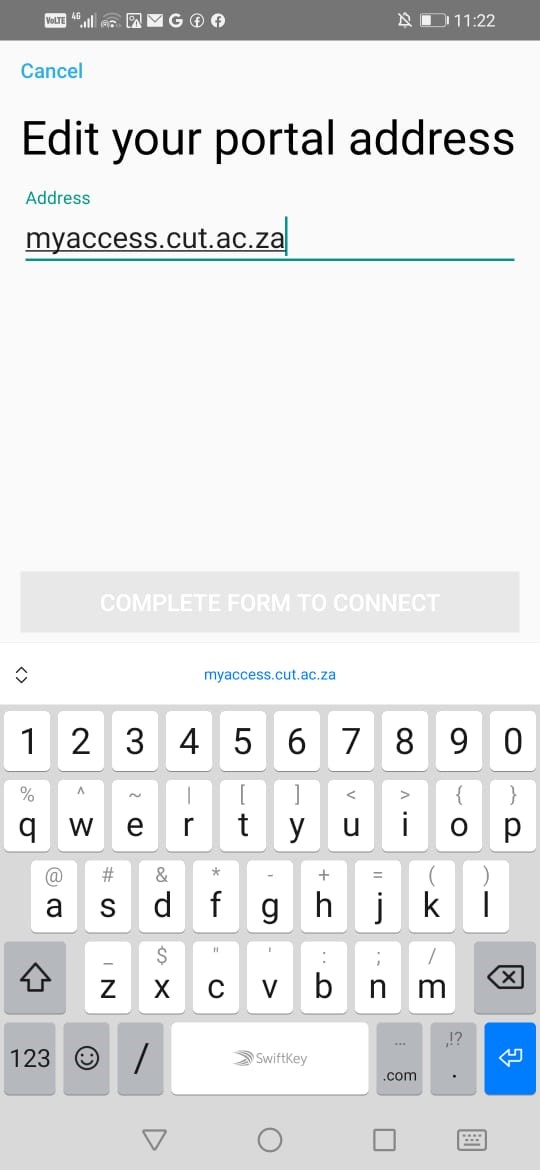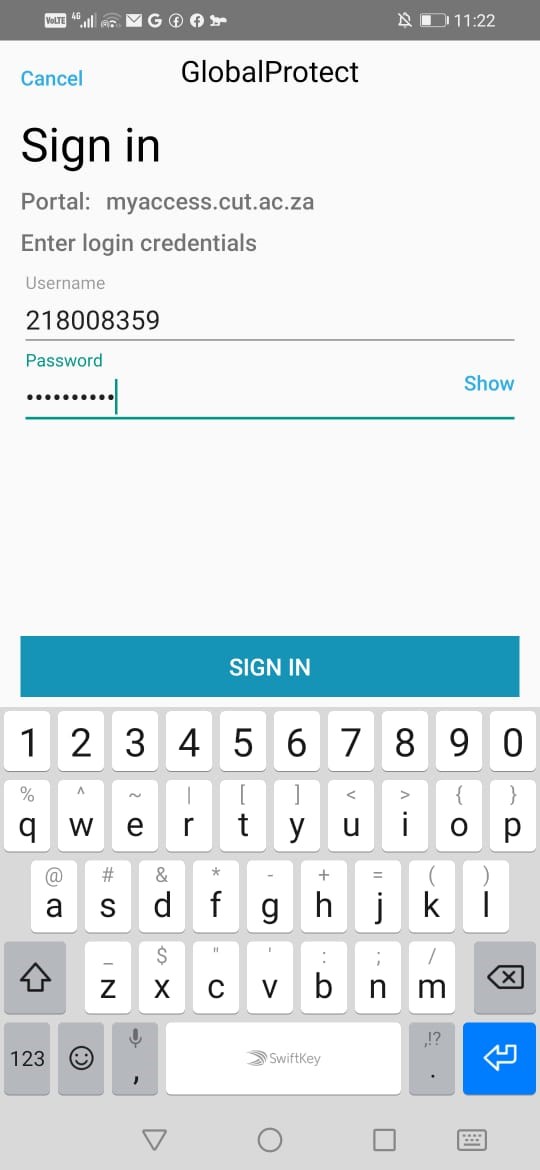 Log in to CUT MyAccess for all the resources you need to do online learning.
Download the full VPN guide for students (PDF)
Changing of cellphone number is not recommended at the moment
The CUT is currently using your cellphone number to give you access to data. We, therefore, request that you do not change your SIM card (network and number).
Should you choose to change your number, there may be a problem to access data.
If you have to change your number, please change your number on i-Enabler. Go to https://enroll.cut.ac.za
If you have forgotten your PIN, you can click 'forgot Pin' or you can 'request a PIN' which will be sent to your e-mail.
Access to CUT online resources
Access to other online resources
More sources for studying remotely
Frequently Asked Questions
How does it work?
As long as your GlobalProtect Client shows a 'connected' status, you will be able to access the all CUT internal resources for free. Once you have completed your academic or work-related activities, you can click on the 'disconnect' button. You will find that only CUT internal and important student links are available once connected to GlobalProtect. To carry on with your personal browsing, please disconnect from GlobalProtect.
What can I access with GlobalProtect?
The following academic websites are available through reversed billing for CUT current students and staff:
All internal cut.ac.za services
SAM (Cengage), ethuto and Office365
Who can make use of this service?
You must be a current student at the Central University of Technology. You will be required to log in with your CUT student number and password.
This service is available to students that have Vodacom, MTN, CellC, or Telkom Mobile 3G or LTE coverage, even if you have a zero balance on your SIM card. We recommend that you use your existing SIM card instead of replacing your SIM during Covid-19 lockdown.
Uploaded: 04 May 2020