Financial Contributions to date:
R323 129.64
R325 264.64
Value of In-kind Contributions counter will be created when such contributions are calculated. The CUT Community are currently making financial contributions.
CUT matches contributions made. For every R1 donated, CUT adds R1 to the COVID-19 relief fund.
Relief Funds released to date:
R501 258.00
The effects of the COVID-19 pandemic have, and will continue to create new needs, and intensify existing needs. The economic impact will range from minor discomfort to absolute despair – with the larger part of our population gravitating to despair.
Hence the national call for support funds to help protect the livelihoods of vulnerable individuals.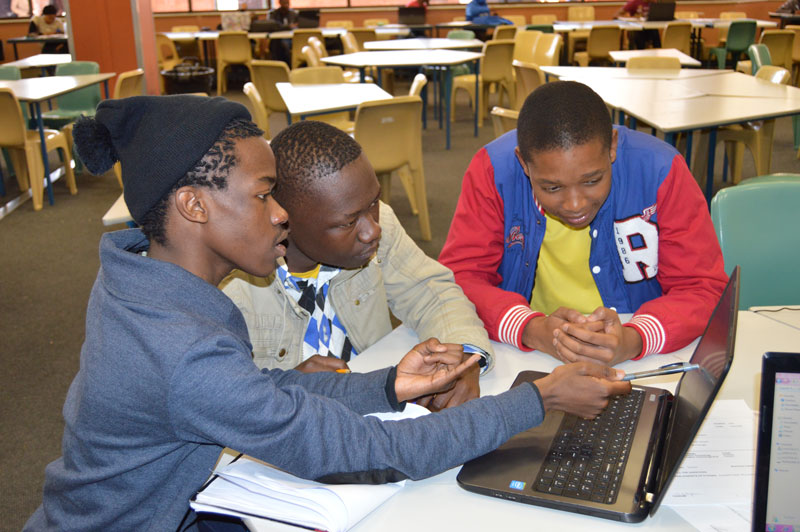 As a university, the CUT established the CUT COVID-19 Relief Fund (CCRF) to lend local support.
The fund will be governed by a CCRF committee under the custodianship of the CUT Chief Financial Officer. The CCRF committee will review support applications and make transparent and objectively justifiable relief-granting decision.
Relief will be financial or in-kind, for example, technological devices, medical products, or other inventions, products, and services aimed at assisting vulnerable community members and CUT students.
17 June 2020
CUT Vice-Chancellor and Principal, Prof. Henk de Jager released a communiqué to update the CUT community on the COVID-19 Relief Fund.
The communique shares the fund contributions and the assistance that has been possible through the fund. Go to, https://www.cut.ac.za/announcements/79
Audio of radio interview
Listen to Vice-Chancellor and Principal, Prof. Henk de Jager discuss the CUT COVID-19 Relief Fund.
Courtesy of OFM, 29 April 2020
Who can apply?
Regional charitable community establishments aimed at helping the elderly, and abused women and children, among others.
CUT students.
CUT staff who are experiencing challenges.
How to apply?
Complete the CCRF application form (closed). Further information can be requested from COVID-19support@cut.ac.za
How can you assist?
The success of such an initiative is dependent on donor-generosity. We appeal to all CUT employees, students, parents, alumni, partners, Council members, business and industry, and government stakeholders to contribute to the CCRF fund.
Your contribution will ensure that we rebuild our community to be stronger than before.
There are three options online payment, EFT or in-kind contributions (donate your old laptop, cell phone etc.).
Online payment

Electronic Funds Transfer (EFT)
Financial contributions can be made to:
Account name: Central University of Technology FS
Account number: 62538533531
Bank: First National Bank
Branch: Bloemfontein OFS 171
Branch code: 230134
Reference: 5044/5312
Note
Save your EFT proof of payment. It needs to be attached to the contribution form below.
Section 18 A Tax Certificates will be provided to tax-paying financial and in-kind donors, therefore the name and address of the donor are required for the certificate.
Complete the CCRF financial contribution form.
In-kind contributions
The detail of in-kind contributions can be communicated and pledged via COVID-19support@cut.ac.za, or by completing this form.
CUT's contribution
In order to boost the CCRF fund, we have:
Migrated our existing Student Support Fund to the CCRF.
Agreed to an annual contribution of R 5 000 from each executive member.
Agreed to match-funding from CUT to an annual maximum of R1 million.
Support from the CUT Research and Innovation fund.

You can assist to alleviate the COVID-19 related distress, the CCRF is an ideal opportunity to support a worthy and well-managed fund. It is also a way in which you can express gratitude for being able to withstand the COVID-19 effect.
Thank you for your contribution.
Uploaded: 22 June 2022
COVID-19 relief fund enquiries

Tel:

COVID-19support@cut.ac.za
Financial Contribution Form (EFT)
Application to COVID-19 Relief Fund (closed)
Rapid Research and Innovation response to COVID-19