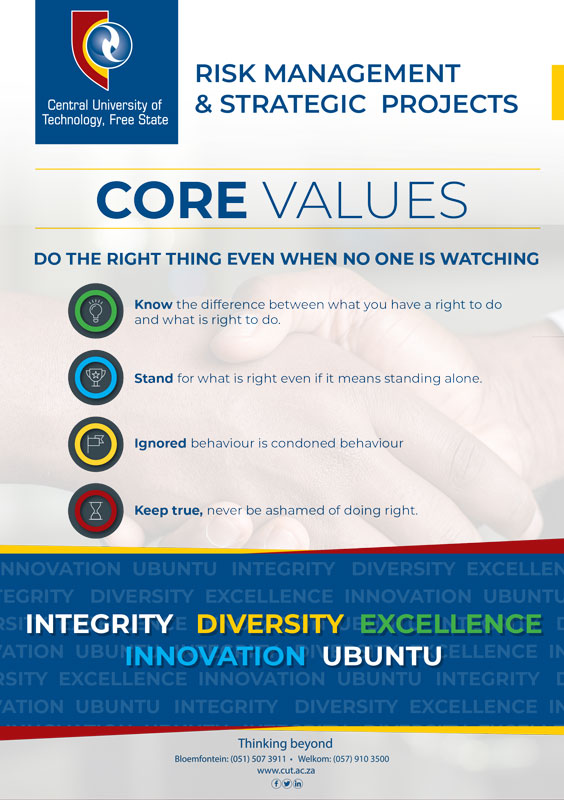 The unit has the following primary functions.
Risk Management
The portfolio drives the enhancement of the risk maturity level of the organisation, which requires the improvement of the processes of identifying, assessing, evaluating, controlling and monitoring of risks and exploiting opportunities. The involvement of key stakeholders, training and communication are key imperatives to facilitate integrated risk management.

Compliance Management
The compliance function promotes compliance with applicable laws and adopted, non-binding rules, codes and standards, as well as assists in the fostering of a compliance culture within the organisation. This includes the promotion of a culture that engenders an awareness and recognition of the value of compliance risk management, monitoring and reporting as part of daily business activities.
Combined Assurance
The unit provides support and oversight over activities of the independent assurance providers. The internal audit process assists with obtaining reasonable assurance that objectives are achieved regarding effectiveness and efficiency of operations and programs, reliability and integrity of financial information and compliance with laws and regulations in relation to the areas on which internal audits will be conducted.
Ethics and Fraud Prevention
The unit promotes the practice of ethical leadership and for the governing body to govern the ethics of the organisation in a way that supports the establishment of an ethical culture in the University. Those charged with governance, management, employees and students are expected to operate to high moral, ethical and legal standards that form collectively the code of ethics.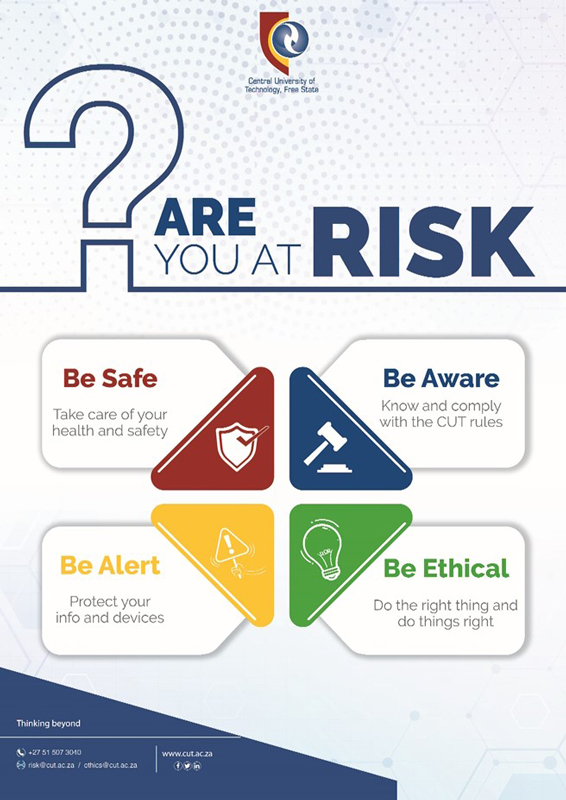 Manage Risk in your Department
Identify and assess key risks to your organisational objectives.
Design and implement controls to mitigate the risks.
Manage the risks and control measures on an on-going basis.
Incorporate ethics and risk management into daily decision-making activities.
Take care of your health and safety and consider others.
The whistleblower hotline
serves as an adequate platform to report incidents of ethical violations anonymously.
How to report
Tel (toll free): +27(0)800 222 225
Fax: +27(0)86 522 2816
Watch: How we protect whistleblower identities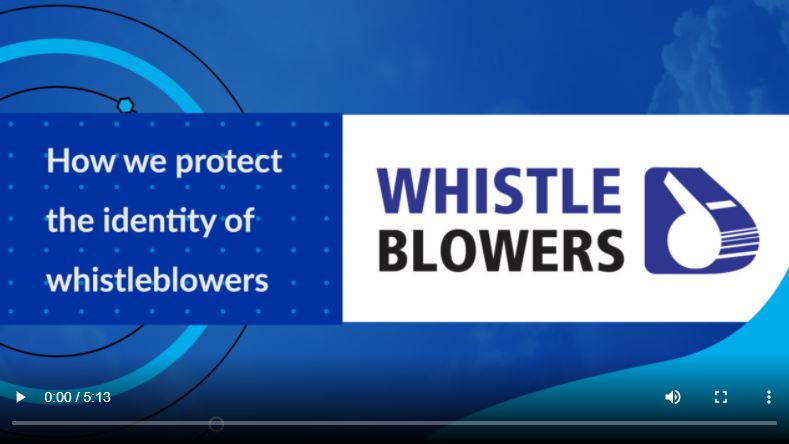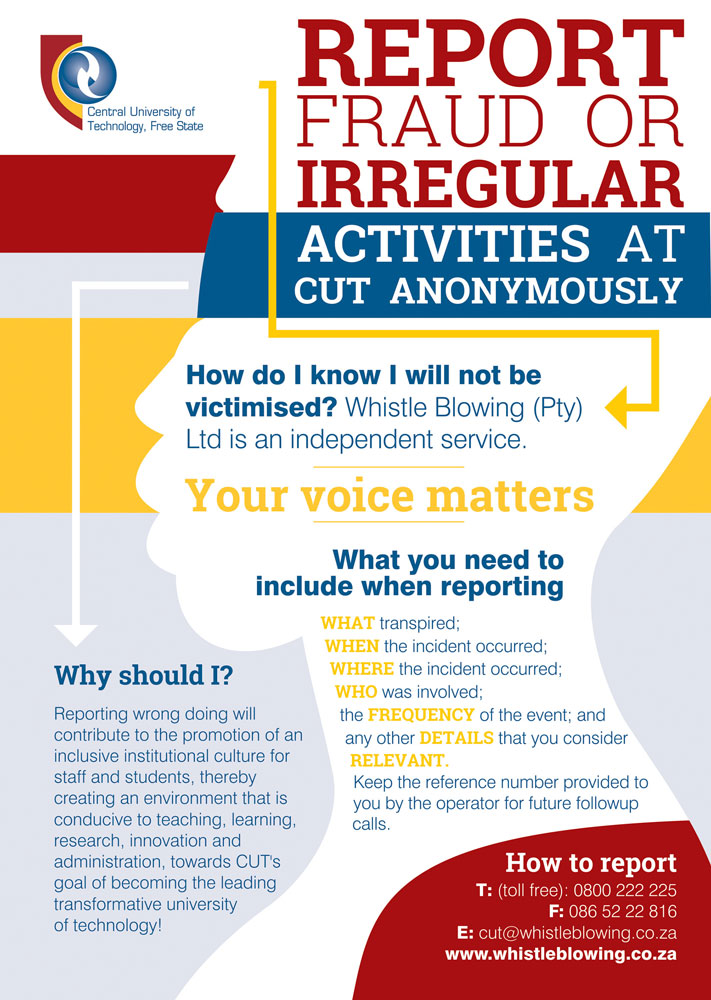 Uploaded: 15 March 2022