Extended Programme (Bridge Programme) : Art and Design

EXDPDS

Campus

Duration of Programme

Enrolment Option(s)

SAQA Credits

NQF Level

Bloemfontein Campus

4 years

Semester 1

10

6
The Extended Programme Design and Studio Art is offered by the Department of Design and Studio Art. This programme is designed to prepare students for studies in art and design programmes, thus improving success rates.
The Diploma in Design and Studio Art Design is a multidisciplinary course that offers students the option to specialise in graphic design, fine art, fashion design, interior design, jewellery design and photography in their senior years. The programme has access to specialist art and design laboratories, and the lecturers have been carefully selected to ensure that they are not only experts in their chosen subjects, but also excellent and enthusiastic teachers.
This course has been designed for applicants who were denied direct access to the main programmes in Design and Studio Art. This programme will impart the necessary experience and skills to students for the subsequent year of study in Design and Studio Art. Students will be given the opportunity to build up an impressive portfolio in a variety of mediums and techniques.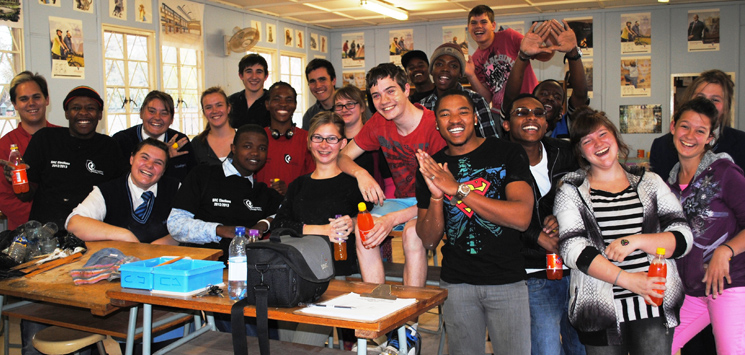 Students who pass the first year of this course will proceed to their second year in Design and Studio Art. The duration of the course is four years, and successful students will receive a national diploma in their specific field at the end of the fourth year.
The programme covers the following theoretical subjects: Academic Literacy & Life Skills, Basic Computer Literacy, and Introduction to Principles & Theory of Art & Design. The practical subjects are Drawing for Design, Two-dimensional Studies (which includes Printmaking and painting, as well as Surface design) and Three-dimensional Studies (which includes Design Techniques and Ceramics & Sculpture). The subjects are structured in such a way that students will be prepared for a wide variety of art and design and related fields. The ECP are also involved in Sustainable Development projects and Community Engagement.
Applicants must be in possession of a Grade 12 or equivalent qualification on NQF Level 4. Art or Design is not a prerequisite. Applicants will be interviewed and must present their Grade 12 results (or mid-year marks), a copy of their ID and a programme-specific portfolio which they can obtain from the mainstream's programme heads.
Download the study guide for the programme (PDF) | 07 February 2023
If you are interested in this programme, do not hesitate to contact Mrs Lisa Nel at the Department of Design and Studio Art to make an appointment.
Tel: +27 (0)507 3859 or +27 (0)51 507 3184 | E-mail: lnel@cut.ac.za