South Africa top of additive manufacturing innovation
CUT News CRPM Research and Innovation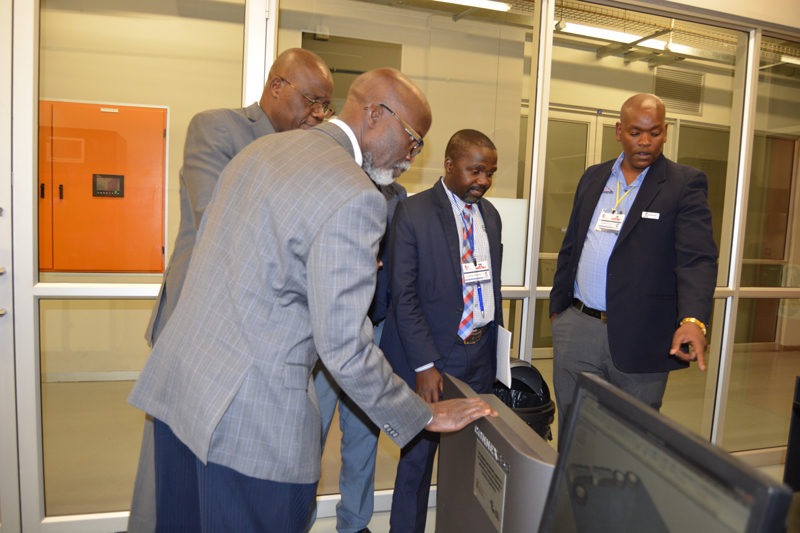 South Africa will play host to the 20th Annual International Conference (RAPDASA) Creating the Future of Manufacturing – Layer by Layer, thanks to CUT's Centre for Rapid Prototyping and Manufacturing (CRPM).
Additive Manufacturing (AM), better known as '3D Printing' is revolutionising the way organisations develop products, making it possible to print objects out of almost any material including titanium, sand, nylon, glass and even chocolate.
Seemingly at a click of a button, a product concept can go from a design to a prototype in a few short days and South Africa is at the top of the innovation platform with the application of this revolutionary technology.
The Central University of Technology, Free State's (CUT) Centre for Rapid Prototyping and Manufacturing (CRPM) will host the 20th international conference in innovation, themed Creating the Future of Manufacturing – Layer by Layer on 6th November 2019.
This conference has seen extraordinary growth as one of the leading international associations over the past 20 years and will place South Africa at the centre stage of global innovation and design.  It brings a sterling line up of experts and many opportunities for participants from industry, academia and government to share knowledge and meet with world experts in this field. It is also an opportunity for the South African AM community to showcase the cutting-edge work carried out in this country.
The vital role AM having to play in Medical Product Development has already become clear when CRPM developed pre-operative models of state hospital patients in the country to assist surgeons to plan the complicated surgery down to the finest detail.     Over the past ten years, the university's primary focus has been on AM of patient-specific implants and devices, which led to the first SA 3D-printed hemi-mandible implant in 2014. This was followed by a further sixty successful AM cases, including full- and hemi-maxilla implants. In 2016, the centre received ISO 13485 certification for design and manufacturing of patient-specific titanium implants and nylon cutting/drill guides linked to 3D printing; making it the first establishment to obtain this certification in Africa.
At the forefront of research and innovation is CUT which is currently a leading South African university in the application of AM for design and production of customised medical implants. The university is holding a SARCHi research-chair status in the field of Medical Product Development through Additive Manufacturing; DSI/merSETA funded Chair in Innovation and Commercialisation of Additive Manufacturing.  Early next year, Minister Blade Nzimande will be launching Medical Device Additive Manufacturing Technology Demonstrator Project (MEDADD) at the Bloemfontein Campus. The project which is funded by the Department of Science and Innovation to the tune of R 71 million, is set to bring the university's centre and industry to plan together and invest resources in a collaborative manner in order to develop local medical device industry through AM technology and to reduce the country's reliance on costly imported medical devices which our hospitals cannot afford.  This is a small contribution which the university is making in this field.  We are very grateful to the Minister for his ongoing support in the university's research and innovation portfolios and I believe that this additional accolade under our belt will motivate our academics and students to continue with this momentum and expand their research efforts in 3D printing technology.
Dr Adriana Marais, SA's Mars 100 Astronaut joins us on campus Tuesday evening.
Keynote speaker, Dr Terry Wohlers, President of Wohlers Associates in the USA will open the conference on Wednesday morning. CUT also has the privilege to call Dr Wohlers an Alumnus, he was bestowed and an honorary doctorate in Mechanical Engineering, 2004.
The conference will take place from 6 November to 8th November at Emoya Estate, Bloemfontein and will cover industries such an aerospace, medical and bio-medical, automotive, sport and leisure, and architecture.
Caption
In September of 2018 CRPM turned 21. At the event, Mr Letsoalo Letsoalo, Project Engineer at the CRPM (right) showcased some of the prototypes produced to the delegates from Botswana International University of Technology during the centre tour. The guests are from left: Prof. Ochieng Aoyi, Prof. Edward Lungi, and Dr Mmoloki Mangwala.
Uploaded: 04 November 2019