Registration 2019 - Joining the CUT family
Management Sciences Hospitality Management Accounting and Auditing Government Management CUT News Teaching and Learning Students Student Services Support Services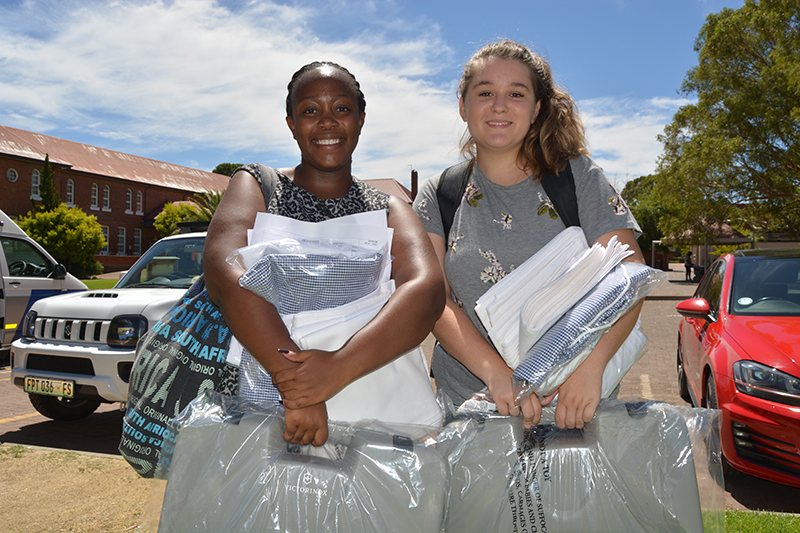 All set, ready and equipped to take over hospitality and the culinary world by storm is first-year student, Limpho Lisene from Ladybrand who said she was recommended to CUT by friends who are already studying the programme. She is seen here with Monique Seale from Schweizer-Reneke in the North West Province. Monique said it has been her dream to study Hospitality Management and said she will not be homesick as most of her family and relatives are in Bloemfontein.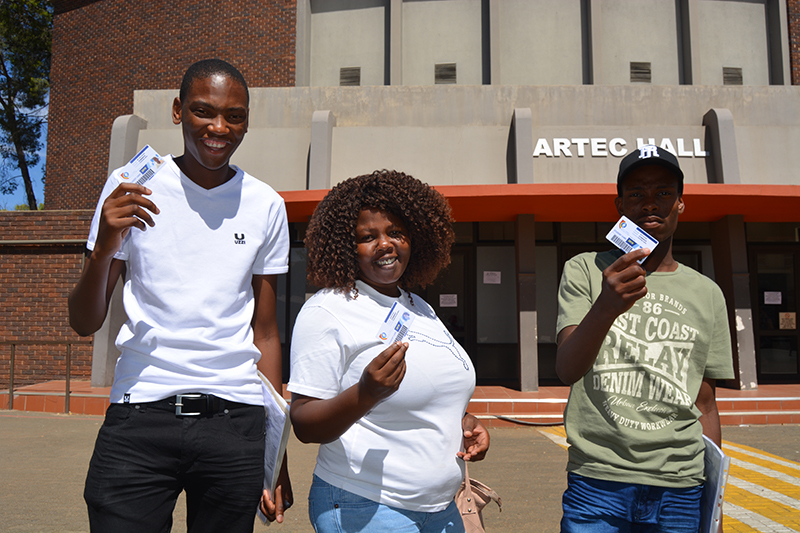 Done and dusted - from left: Tlotliso Mohlakoane from Qwaqwa, Masabata Ntane from Bloemfontein and Kgaodi Gadebe, also from Qwaqwa, said the process was quick and hassle-free and they cannot wait to see how their journey will unfold. Tlotliso and Kgaodi will be studying Internal Auditing while Masabata will be doing Public Management.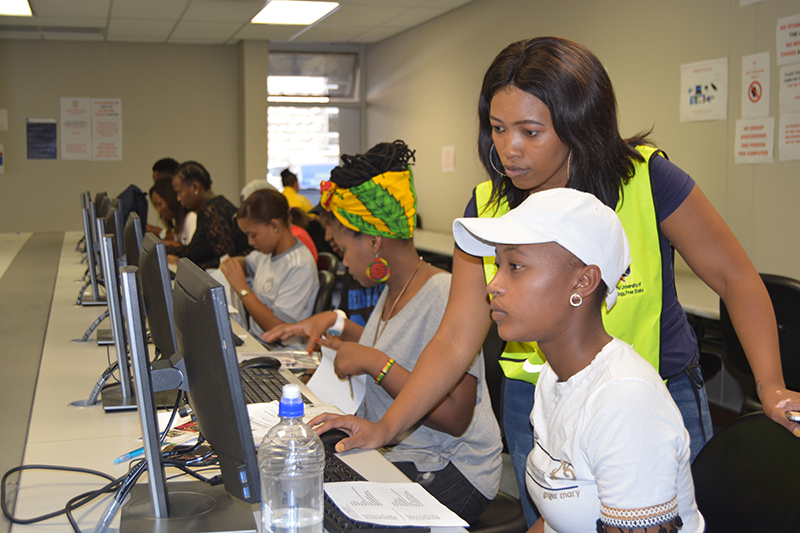 Lab Assistant, Seatile Nakedi, assisting first-year Management Sciences students with online registration. Most of the students said that the process is quick, and the staff members are friendly, professional and helpful.
 Follow our progress in the coming weeks, as we register new students and welcome back our seniors, Facebook CUT Registration 2019.
Uploaded: 15 January 2019