Free State matric class of 2019 breaks own pass rate record
CUT News Partnerships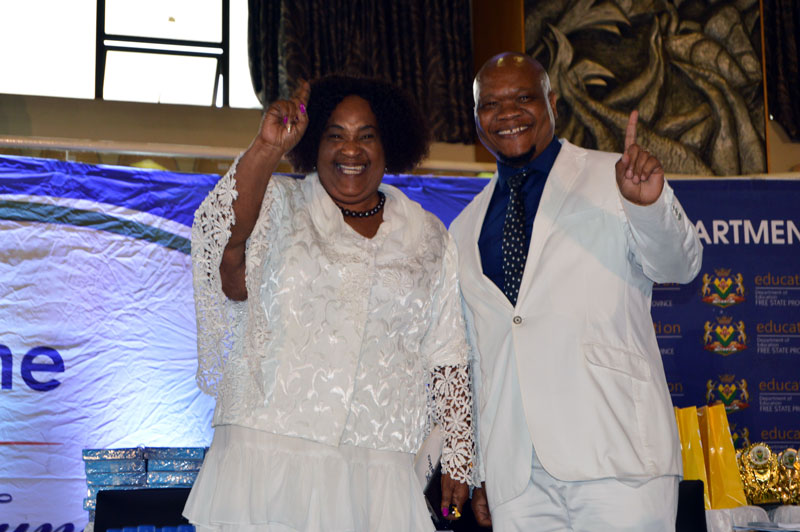 The Central University of Technology, Free State (CUT) applauded the Free State Department of Education for breaking their pass rate record and setting up a new record of 88.4%.
This historic achievement makes Free State the only province in the country to have achieved the NSC pass rate above 88% threshold. From 2012 to 2019 the province has consistently performed above 80%.
In his congratulatory message, Prof. Henk de Jager, Vice-Chancellor and Principal at CUT commended the Premier Honourable Sisi Ntombela, MEC for Education Dr Tate Makgoe, Head of Department Adv Tsoarelo Malakoane and officials of the department for their commitment and dedication in ensuring that the province comes out tops. "As the CUT community, we are really proud of our learners for pushing beyond boundaries and breaking the record. Since 2013, the province has attained the first position four times. It is also an honour for us to partner with the province through our STEM Academy which you have sponsored."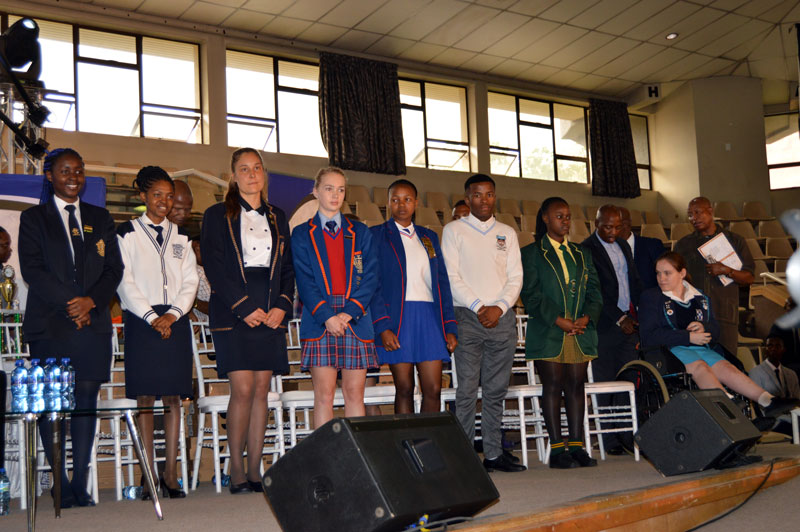 Some of the top 10 grade 12 learners who have put the Free State Province on the map. The province has achieved top position in Physical Science, Geography and Life Sciences. From left: Neema Masinde, Mmakgwiti Khahlane, Gabriela von Eschwege, Marisca Stander, Mamello Khesa, Edward Maphalala, Sweetness Sethunya and Naudine Booyens.
Prof. de Jager also acknowledged the student governing bodies, principals and teachers for their hard work and perseverance. "As a university, we would like to partner with you further in enhancing and strengthening education in this province. We admire and encourage your tireless efforts."
The university will provide 10 full scholarships to 10 of the 100 top learners in STEM tenable for study at CUT this year.  
MEC for Education, Dr Tate Makgoe indicated that the secret to putting Free State on the map and securing the number one spot is teamwork, enthusiasm and dedication. "We are ready for 2020 as we have prepared our grade 11 learners for matric 2020 in 2019 already."
He mentioned that one of the reasons learners are not doing well in grade 12 is because some only start to focus when they reach grade 12.  "We need to support these learners throughout the whole system and change this culture because when these children reach matric, they do not have enough foundation, they memorise things instead of mastering them."
He further mentioned that another approach they are taking is to change the education system by placing focus on primary schools. "We want to make sure that maths subject for primary schools is adequately catered for. We must make sure that all the schools in the province perform well as every learner is a national asset and must be polished, supported and given all the necessary resources to flourish. I am very excited that in our province, we have been able to close the gap between rural and urban schools, but a lot still needs to be done to completely bridge that gap."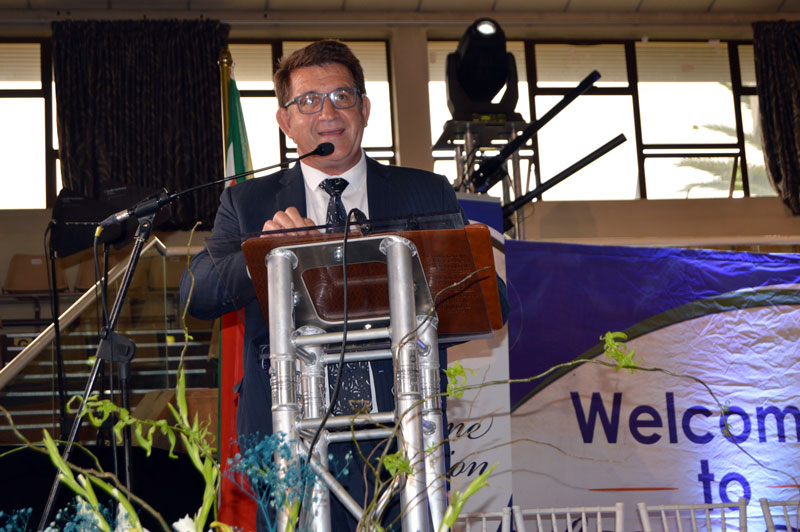 Prof. Henk de Jager, Vice-Chancellor and Principal, congratulating the matric class of 2019 for their outstanding performance at the annual Well-done function held at CUT Bloemfontein campus on 08 January 2020.
Caption (main photo):
Premier of the Free State, Honourable Sisi Ntombela salutes MEC for Education, Dr Tate Makgoe for the sterling work done in continuously improving the education system in the Free State Province.
Uploaded: 10 January 2020