CUT's Alumni Association discusses transformation at the University
CUT News Alumni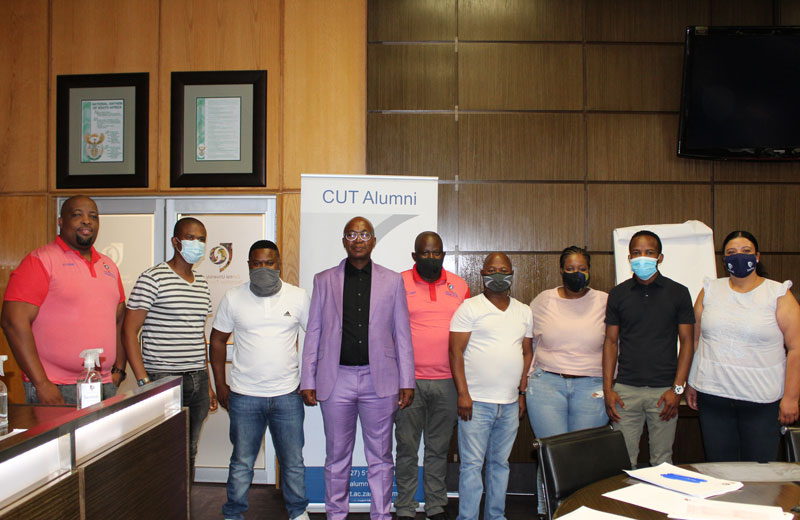 The Central University of Technology, Free State (CUT) held an Alumni Workshop on 21 November 2020, to discuss CUT's transformation agenda, and its contributions to current transformation debates in the sector. The purpose of the workshop was to allow the Alumni Association an opportunity to also have an engaging analysis of the University's current transformation challenges and to reexamine the role that the Association could play in support of CUT's vision.
The workshop was facilitated by Mr Unathi Henama, a tourism academic at the Tshwane University of Technology. Henama, a CUT alumnus, is a leading researcher and commentator on South African issues related to the tourism industry.
CUT Senior Manager: Institutional Transformation and Renewal, Prof. Percy Sepeng, highlighted the necessity for CUT as a university to have their definition of transformation, and that the Alumni Association should be in a position to make significant contributions that not only facilitate, but also influence the policy direction of the institution. "One of the key transformation agenda items is the transformation effort that leads to having an institution such as CUT aimed at reversing the past inequalities. We cannot be in a process to redress past inequalities if we have the fear of really challenging the status quo," said Prof. Sepeng.
Prof. Peter Thuynsma, an expert in fundraising and development within the higher education sector focused specifically on fundraising and friend-raising. "Fundraising essentially in our case is a return on investment. If you are serious about raising money in a self-sustaining way, you consider a governing principle. One that has worked for me and in several other situations is 'be prepared to give before you can get'. Don't always ask, forgetting that you need to give. And that is literally the cornerstone of the Alumni Association," said Prof. Thuynsma.
CUT Alumni Association President, Mr Chabana Chabana said that CUT Alumni should be represented at all levels of strategic structures of the University. "We are happy that we have been produced by this particular institute. Part of our graduate attributes is community engagement and leadership. For us to be an active alumni association, we must be able to engage our surrounding communities. COVID-19 has brought its challenges to higher education, the subsidy that we get from DHET [Department of Higher Education and Training] is going to take a nosedive. Part of the Alumni Association's mandate is to speak to these issues, we need to fundraise so that we can assist the University," said Chabana.
Caption
Mr Kagisho Metseng, Mr Kabelo Moremi, Mr Itumeleng Chuene, Mr Unathi Henama, Mr Chabana Chabana, Mr Thabo Mzamani, Ms Keneloe Mogorosi, Mr Itumeleng Matete and Ms Jacqui Pietersen. The workshop was attended both in-person and virtually.
Uploaded: 25 November 2020