CUT STEM Academy introduces high school learners to robotics
Faculty of Engineering, Built Environment and Information Technology CUT News Teaching and Learning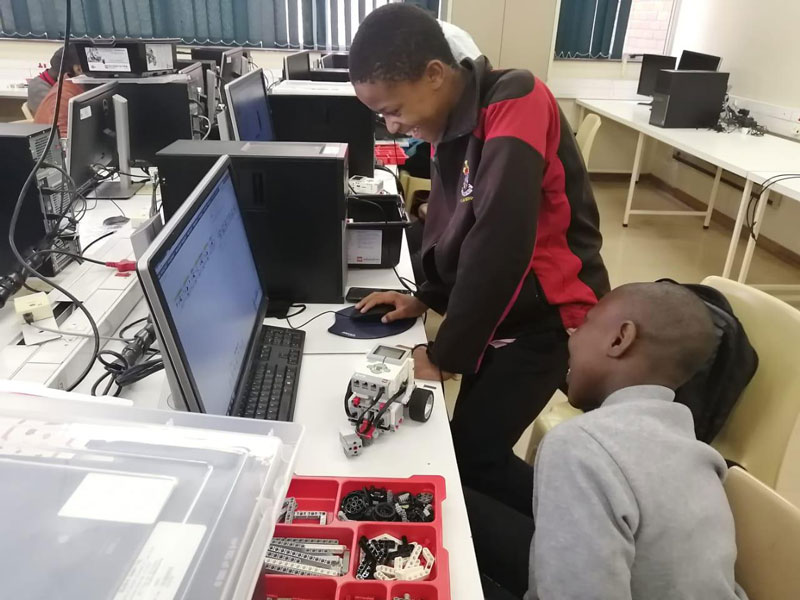 The easing of lockdown restrictions under level 1 has enabled the STEM Academy to kick start the long-awaited workshop on robotics for high school learners. The workshop took place on 05 to 07 October 2020 and was facilitated by Mr Viwe Mqaqa, an Assistant Lecturer, Mr Gareth Gericke and Mr Teboho Ntsinyi, both Masters students from the Department of Electrical, Electronic and Computer Engineering. About 20 grade 9 learners from HTS Louis Botha could not contain their excitement when their teacher, Mrs Via Bezuidenhout, informed them that they were selected to attend the 3-day workshop at CUT.
The main objective of the project is to promote interest, learning and creativity in Robotics through imaginative and entertaining experiences. It provides a stimulating learning environment for learners and improve their skills in order to enrich their knowledge in computer programming, electronics, and troubleshooting of electronic systems, skills that are required in the digital era.
When asked about the importance of the workshop, Mr Mqaqa said that "the education landscape can no longer depend solely on regimented classroom learning, assignments or examinations as a means to teaching and evaluating students' success, they should also consider valuable, applicable, hands-on methods of teaching to improve comprehension of scientific concepts".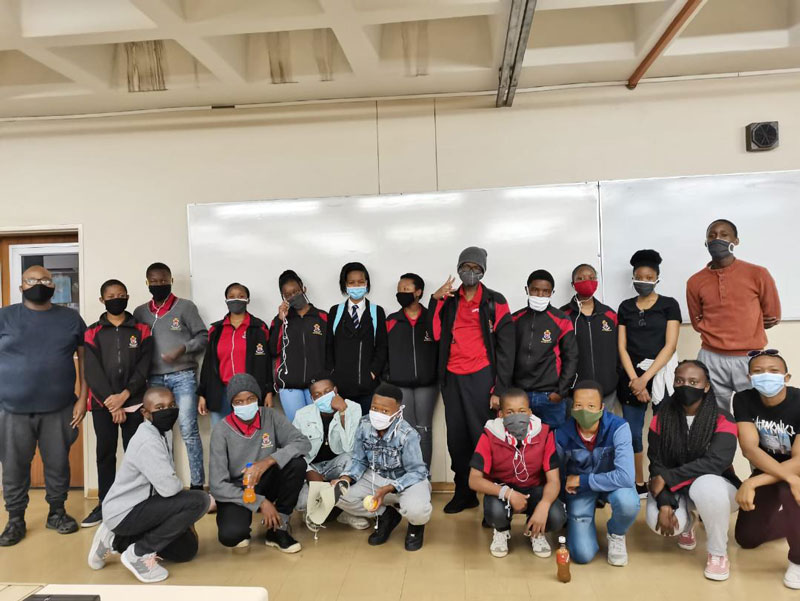 The workshop aimed to introduce learners to the design, construction, operation, and application of robots. Furthermore, the learners learned how robots use sensor inputs in decision making and how to control motors to make a robot perform an action. Presentations and demonstrating on how robot technologies are applied in solving real-world problems were also done. The learners were also taken step-by-step through the Design Process, showing them how scientists and engineers think and solve problems.
The second leg of the workshop is planned for the last week of October before learners resume their year-end examinations. It will be attended by 20 grade 8 learners from the same school. There are plans to expand the project and include more schools in 2021, particularly the under-resourced schools that do not usually get opportunities to participate in such initiatives.
Captions
1: Facilitators and learners who attended the robotics workshop.
2: Learners programming robot driving base to perform different tasks.
Uploaded: 16 October 2020