CUT Registrar addresses first-year students at the annual orientation day
CUT News Students Teaching and Learning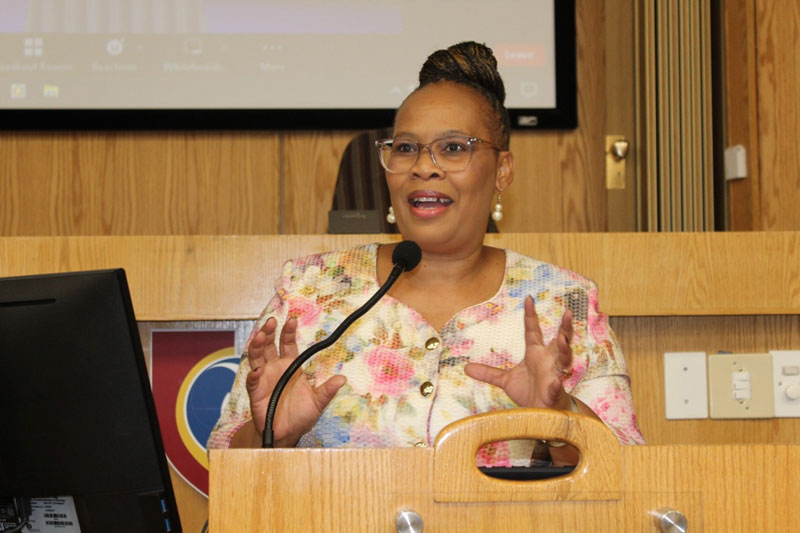 Photo: CUT Registrar Dr Sally Dzingwa addressing the incoming students at the annual orientation day.
Orientation day is an important introduction day for first-year students to acclimatise and acculturate themselves to university life, tour and explore the campus, visit their faculties to meet and talk to academics and student advisors prior to the start of the academic year.
CUT Registrar, Dr Sally Dzingwa, addressed the first-year students at the annual Orientation Day held on 31 January 2023. In her address, she said that the mission of the university is to make sure that students experience the best campus life, guidance, and support throughout their academic journey. "Choosing CUT as your university of choice was the best decision. I want you always to remember why you chose this university. You are here because you chose your success, so never lose sight of that. By focusing on your studies and doing well in your academics, you will be aligning yourselves with the university's core values. We have a great academic staff that will equip you with all the resources to make your journey smooth and successful. They are here for you, if you encounter any challenge, do not be scared to knock on their doors and ask for help," she said.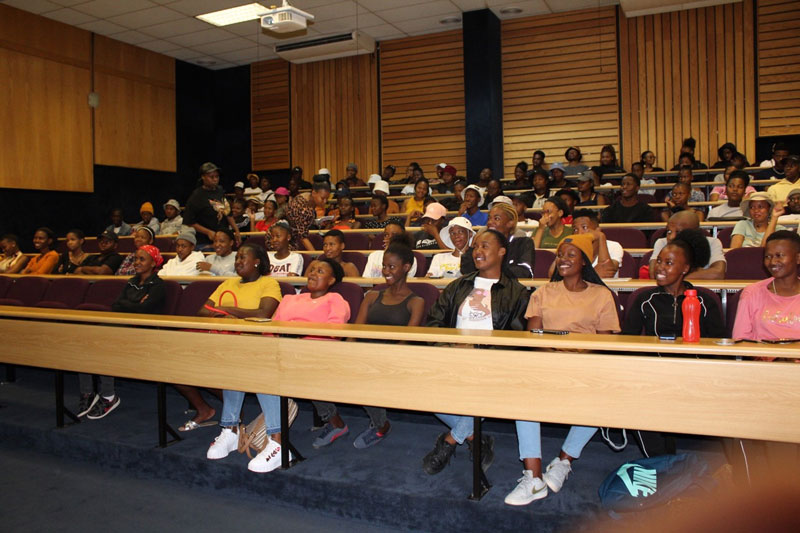 Photo: First-year students ready to kickstart the academic year.
Upcoming orientations per faculty or department
Uploaded: 03 February 2023