CUT netball star gets selected to represent South Africa in Malawi
CUT News Students Sport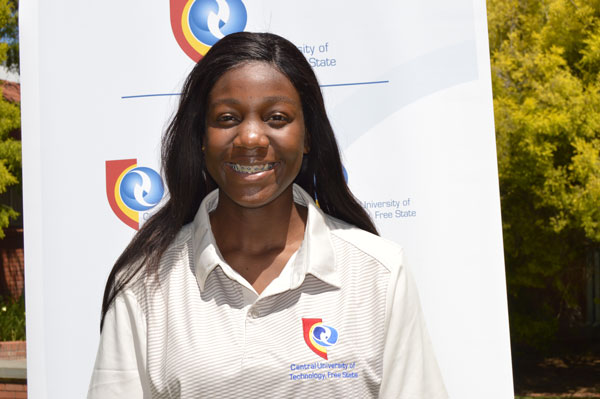 First-year Information Technology student, Munzhedzi Ravele, was selected to represent South Africa in the netball team in Malawi from 02 - 12 December 2022.
The 19-year-old from Polokwane in Limpopo, is among the top 12 selected to represent South Africa in the Telkom Netball Tournament, which was held in July 2022. The Telkom Netball Tournament hosted thousands of students from various universities around the country, and CUT Munzhedzi is amongst the selected few.
Munzhedzi said it still feels unreal to be among the top 12 players to represent the country. "I am super excited, and I cannot wait to go out there and represent South Africa, CUT, Free State and my hometown. This is my biggest achievement for the year."
Munzhedzi said that she started playing netball in Primary School in grade 2 and never looked back. "I took the sport seriously from a very young age and I am a goal shooter. I am also a member of the Limpopo team since the age of 14 years, I am also affiliated with the Capricorn Netball Club under 21 team from back home. When I came to Bloemfontein, it became natural for me to join the CUT Netball team, and here we are!" she exclaimed with joy.
When she is not playing netball, Munzhedzi loves reading and since she is good at maths, she loves playing maths games like sudoku. "My biggest dream is to become a woman of my wildest dreams." She added that she is also motivated by the fear of failure. "I fear the thought of having to see the look of disappointment on my parent's faces," she added.
The Telkom Netball Tournament trials are held to scout the best female players between the ages of 16 to 19 years and prepare the best talent for future netball events in the country.
Caption
Munzhedzi Ravele is a first-year Information Technology student and one of the top 12 selected netball players to represent SA in Malawi.
Uploaded: 22 November 2022