CUT honours the class of 2020 at the first virtual Autumn Graduation ceremony
Humanities Health and Environmental Sciences Engineering, Built Environment and Information Technology Management Sciences CUT News Teaching and Learning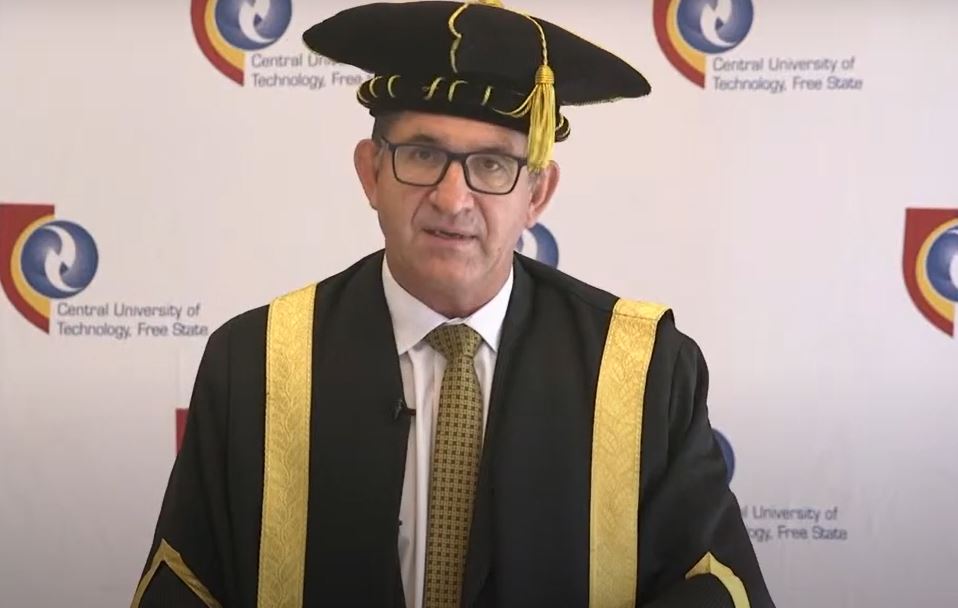 CUT held its first virtual Autumn graduation ceremony from 28 to 30 April 2021 to honour and acknowledge the 4689 class of 2020 graduates, including 59 masters and 29 doctorates.
The Vice-Chancellor and Principal, Prof. Henk de Jager, said that it is for the first time in the history of CUT that virtual graduations are held, and this may not be ideal for most graduates. "Unfortunately, due to the COVID-19 pandemic, we were forced to go into this mode of graduation ceremonies. We know that this is not ideal for you, but we hope that you understand our commitment to ensure the safety of you and your loved ones."
In his congratulatory message, Prof. De Jager thanked the graduates for choosing CUT as their academic home and wished them well in their future endeavours. He said "dear graduates, I know that your road to success was never easy, especially during COVID- 19, but always remember that you have achieved success as you start this journey today. You have every reason to be thrilled because, after all, you have achieved the goal you set for yourself a few years ago. As we send you off today, we send you off as CUT graduates, but most importantly, as our ambassadors and proud alumni, confident that you are at the beginning of a new journey of exciting and endless possibilities."
In conclusion, he thanked the proud parents, guardians, relatives, and friends for the support they gave to graduates. "Remember that their achievement today is also yours - a special word of appreciation to our international students and their families. CUT is committed to promote diversity and comprehensive internationalization, and you are an important part of this family," he said.
WATCH: Virtual Graduation Ceremonies - April 2021
Uploaded: 04 May 2021