CUT held an International Partnership Workshop to develop targeted and strategic region-specific action plans
CUT News International Leadership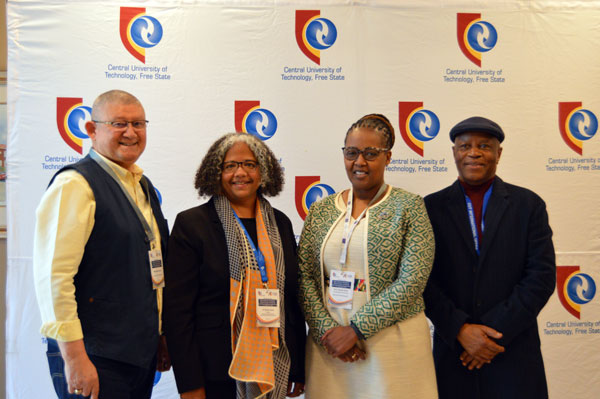 Photo: From left: Mr Leolyn Jackson, Director Centre for Global Engagement, Dr Samia Chasi, Manager: Strategic Initiatives, Partnership Development and Research: IEASA and workshop facilitator, Prof. Pamela Dube, Vice-Chancellor and Principal and Prof. Alfred Ngowi, Deputy Vice-Chancellor: Research, Innovation and Engagement.
The International Academic Partnership Unit and Centre of Global Engagement, in collaboration with the Institutional Education Association of South Africa (IEASA), held an international partnership workshop from 11 -12 September 2023. The workshop aims to develop targeted and strategic action plans on region-specific partnerships, to critically review the institution's existing international academic collaborations and align this with the CUT's global engagement strategy.
Additionally, the workshop is envisioned to strategically guide the respective faculties to develop localised strategies with the institution's priority and to cultivate strategic and multi-lateral partnerships for cross-institutional engagement, the focus being intra-Africa and global engagement.
IEASA is a non-profit organisation established due to the need for universities and universities of technology in South Africa to respond to international educational trends.
Prof. Pamela Dube, Vice-Chancellor and Principal, said that CUT's ambition revolves around establishing itself as a pioneering technological institution in Africa, renowned for its innovative prowess. "This ambition can be actualised by capitalising on CUT's global academic networks, strategically harnessing the potential of collaborations between regions in the north and south. These partnerships will play a pivotal role in achieving the objectives outlined in our Vision 2030."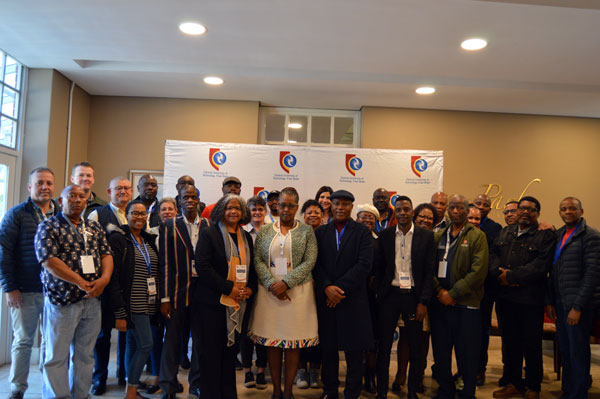 Photo: CUT Executives with Faculty International Committee (FIC) members and representatives from IEASA.
"International academic partnerships offer a strategic opportunity for universities to expand their influence, enhance their reputation, attract funding, and foster a collaborative ecosystem that drives research, innovation, and educational excellence." She added.
Dr Samia Chasi, Manager of Strategic Initiatives Partnership Development and Research for IEASA and the workshop facilitator, highlighted that lEASA aims to maintain ongoing communication and cooperate connections with the CUT, relevant statutory and other bodies. "As an organisation, we create and oversee internationally regarded standards for South African universities, including international education exchange."
The two-day international collaboration workshop is a collaborative event designed to foster connections, knowledge sharing, and strategic alliances between institutions and faculties from diverse backgrounds and regions. "This workshop gives the Faculty International Committee (FIC) a platform to investigate and explore opportunities, address world issues, and fortify international relationships."
Uploaded: 14 September 2023