CUT finalist in two categories of the SA Academic Oscars!
Research and Innovation CRPM CUT News Leadership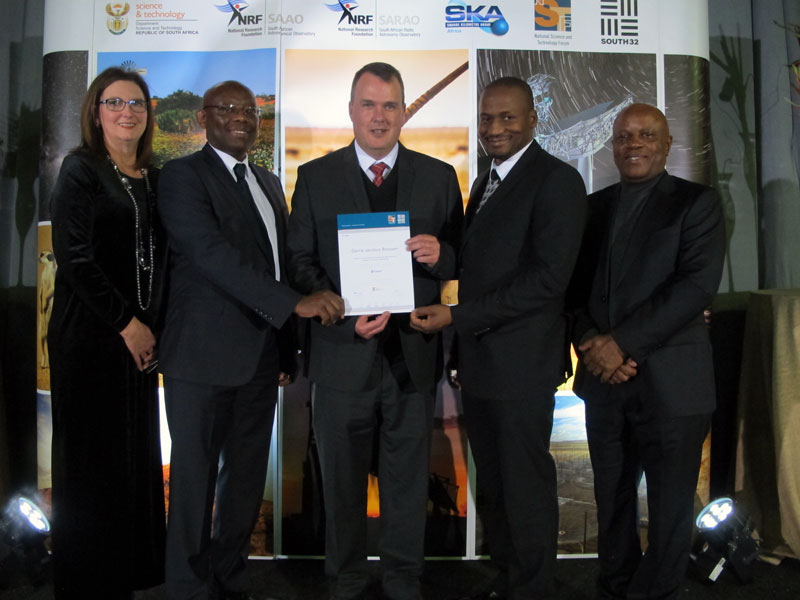 Mr Gerrie Booysen, Director of the Centre for Rapid Prototyping and Manufacturing at CUT is among the best and brightest in South Africa for his outstanding contribution to research work in engineering.
Mr Booysen represented CUT as a finalist in the 2017/2018 NSTF-South32 Awards in two categories: Engineering Research Capacity Development and Corporate Organisation Innovation, an exceptional achievement. This was the second year in a row that CUT had a finalist in the prestigious awards, acknowledged as the Academic Oscars of South Africa. Last year, Prof. Fidelis Emuze, acting Dean: Engineering and Information Technology, was a finalist in the TW Kambule-NSTF Emerging Researcher Award category.
Mr Booysen led the development of cost-effective manufacturing of patient-specific implants and pre-operative surgical models. "State health departments do not have funding for expensive reconstructive surgery of patients. As a result, we had to look for innovative ways to change their lives and assist them to live what we consider to be a normal life", he said.
The Centre for Rapid Prototyping and Manufacturing (CRPM), manufactured the first certified 3D printed patient-specific medical implants for reconstructive surgery in 2013. This was the first in South Africa, and CRPM has since moved beyond lab-scale research outputs.
The National Science and Technology Forum (NSTF) Awards were established in 1998 as a collaborative effort to recognise teams, organisations and individuals who have made outstanding contributions to Science, Engineering, Technology (SET), and innovation.
In cases where conventional reconstruction was not possible due to the amount of bone that had to be removed due to cancerous tumours, implants were manufactured through 3D printing. During his leadership, the university has been awarded international certification (ISO13485) in 2016 as the only manufacturers of titanium implants on the African continent, and the South Africa Research Chair Initiative (SARChI) for medical product development through additive manufacturing.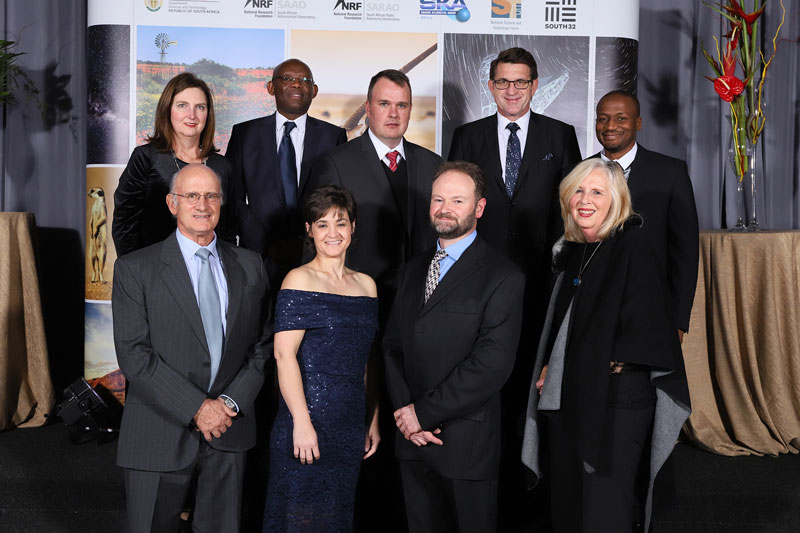 Vice-Chancellor and Principal, Prof. Henk de Jager attended the event to support the CUT finalist and had this to say about the occasion, "CUT is one of three Universities of Technology represented at the awards along with TUT, and CPUT and the only University from the Central Region. This is indeed another confirmation of the quality and impact of the research we conduct at CUT. Our vision of being an engaged university that delivers social and technological innovations are being realised and also acknowledged."
Mr Booysen was not the overall winner in the categories he was nominated for, but by reaching the final round of The Who's Who in SET, and innovation of SA – he is recognised as one of the highest achievers.
Images
1: Showing their full support for the work Mr Booysen and his team is doing, CUT Management joined him and colleagues at the Gala Dinner on 28 June 2018. From left: Prof. Michele Truscott, Associate Professor in the Department of Mathematical and Physical Sciences, and co-researcher on a number of the medical innovations at CRPM; Chairperson of Council, Mr Boysie Phehlukwayo; Mr Gerrie Booysen; Mr Lesiba Sebola, Council member in the portfolio of technology; and Prof. Alfred Ngowi, Deputy Vice-Chancellor: Research, Innovation and Engagement.
2: Back row: Prof. Michele Truscott, Mr Boysie Phehlukwayo, Chairperson of Council, Mr Gerrie Booysen, Prof. Henk de Jager, Vice-Chancellor and Principal, and Mr Lesiba Sebola. Front Row: Prof. Willie du Preez, Research Professor in Engineering; Ms Somayne van Heerden (guest); Dr Kobus van der Walt, Senior Researcher in Mechanical and Mechatronic Engineering; and Ms Jenny van Rensburg (guest).
Uploaded: 10 July 2018