CUT Farm donates feed to Dealesville farmers
Health and Environmental Sciences CUT News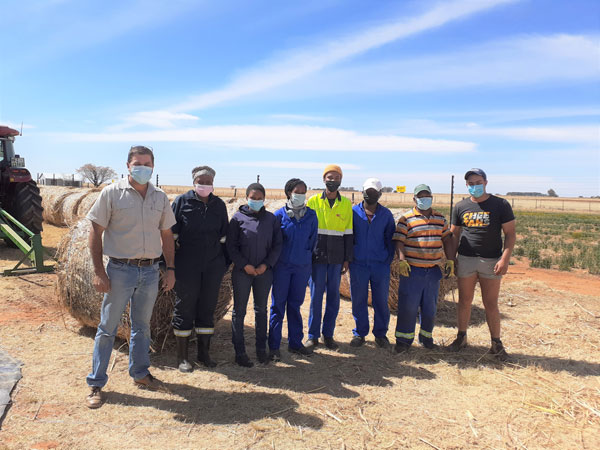 The Central University of Technology farm which is part of the Department of Agriculture has donated about four hectares of sorghum, worth approximately R13 200 which was not being used by CUT animals, to farmers in Dealesville who were devasted by veld fires.
Despite the disruption of the Covid-pandemic in 2020, Mr Jan Jacobsz, CUT Farm Operational Manager, said that the donation was made possible by the very good rain season of 2020/2021. "We were able to produce more feed than the current needs of 2021, we then decided to cut and bale the feed after the devastating fires whereby approximately 30 000ha of natural vegetation burnt down on 21 May 2021 in the neighbouring town of Dealesville. The need for feed from that community thus occurred and we felt we could help with this cause and asked CUT management if it would be possible to donate some bales of feed to this community," said Jan Jacobsz.
Jacobsz added that they reached out through the proper channels of organised agriculture in the Free State and Dr Jack Armour from Free State Agriculture suggested they should contact the person who coordinates donations of feed in Dealesville.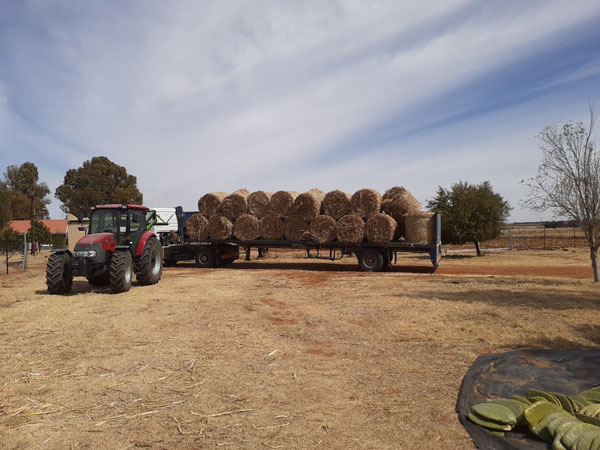 "Martin Nel the coordinator from Dealesville came to CUT farm on 1 September 2021 and loaded 33 sorghum bales. He took the responsibility to distribute them among the farmers who were affected by the devastating veld fires. Even though this is a small donation we hope it will provide some relief to those farmers and farm workers in need," concluded Jacobsz.
Caption
1. From left to right: Mr. J Jacobsz, CUT Farm Operational Manager; Miss R Selete, WIL student; Miss K Seleka, WIL student; Miss N Moyake, WIL student; Mr S Magobidladla, WIL student; Mr M Moyake , WIL student; Mr S Stols, CUT Farm Labourer; Mr M Nel from Dealesville.
2. Sorghum bales on the way from CUT Agri Training Centre to Dealsville district.
Uploaded: 24 November 2021