CUT congratulates Masinde family of top achievers
Faculty of Engineering, Built Environment and Information Technology CUT News Partnerships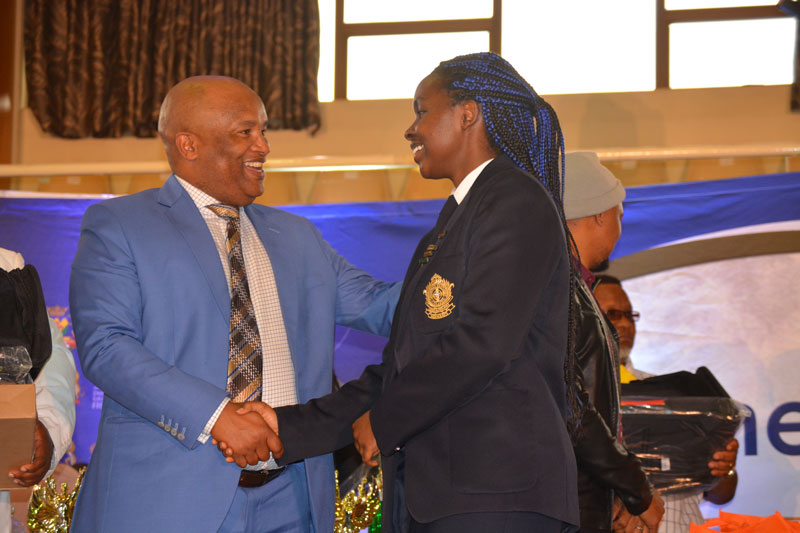 Amongst the top 100 learners that were appreciated and celebrated at the Free State Department of Education's Welldone function that was held at CUT on 08 January 2020 was a daughter of our professors, Prof. Muthoni Masinde, Head of Department of Information Technology.
Neema Masinde, a learner at Christian Brothers College in Bloemfontein, has done extraordinarily well on her grade 12 results becoming the top learner in the entire Free State Province. She obtained above 90% average in Physical Science, Life Sciences, Accounting, Mathematics, English and Life Orientation and a level 7 in Afrikaans.
As the saying goes 'the apple does not fall far from the tree', Neema's mother, Prof. Muthoni Masinde holds a doctorate, masters and bachelor's degree in Computer Science from the University of Cape Town, the University of Brussels and the University of Nairobi respectively. She is the Head of the Department of Information Technology at CUT. One of her achievements in the realm of Computer Science is a novel, drought prediction tool called ITIKI, which taps into the rich African indigenous knowledge on droughts and augments it with ICTs; Wireless Sensor Networks, artificial intelligence and Mobile phones in this case. Neema's father, Prof. Wanyama Masinde, is a founding Director of the Institute for Regional Integration and Development (IRID) at the Catholic University of Eastern Africa in Nairobi, Kenya. He has designed and delivered training across the African continent for regional communities, government officials, private sector institutions, civil society and academic institutions and has designed the structure and curriculum for the COMESA University of Regional Integration.
It is also worth noting that Neema has a twin brother who also obtained six distinctions in English, Mathematics, Life Orientation, Accounting, Life Sciences and Physical Sciences from the Christian Brothers College.
Congratulations to the Masinde family.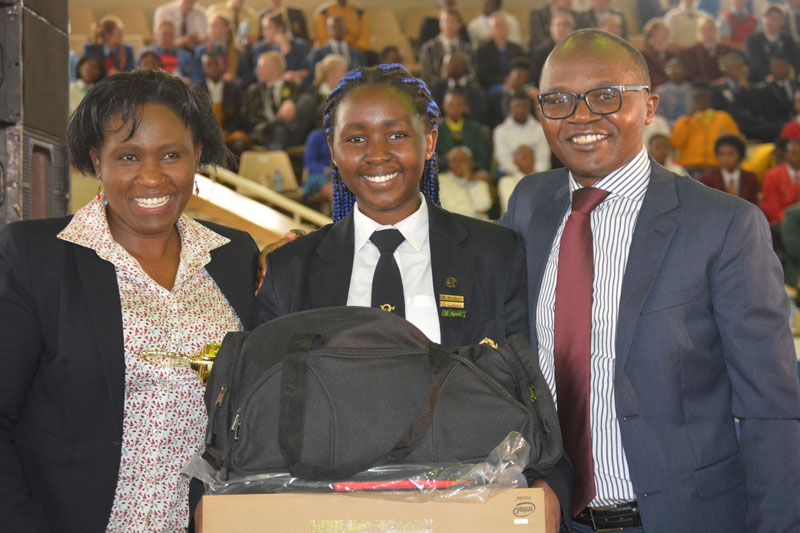 Proud moments for the Masinde family from left:  Prof. Muthoni Masinde (mother), the shining star of the moment Neema and Prof. Wanyama Masinde (father).
Caption (main photo):
Adv. Tsoarelo Malakoane, Head of Department: Free State Department of Education congratulating Ivana Neema Masinde for her outstanding performance on her Matric results at the annual Welldone function, held at CUT on 08 January 2020.
Uploaded: 15 January 2020