CUT Bloemfontein campus officially opens its gates for the 2023 academic year
CUT News Leadership Students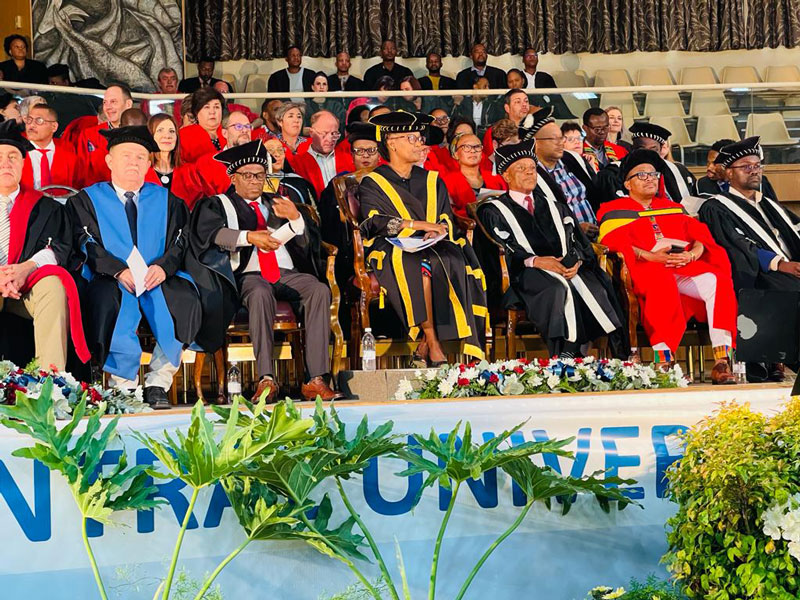 The Central University of Technology, Free State (CUT) Bloemfontein campus officially welcomed its students to the 2023 academic year on 10 March.
"We would like to welcome all first-year and returning students and thank each and every one of you for choosing CUT as an institution of your choice", said Thabo Moopela, Bloemfontein Campus SRC President. Moopela mentioned that the SRC is there to serve students with pride and dignity, as they are the ones who elected them to power.
In her official opening address, Prof. Pamela Dube, Vice-Chancellor and Principal, welcomed all new and returning students to the Central University of Technology and thanked them for choosing CUT as their university of study. "For many reasons, young people in South Africa continue to face the challenge of limited access to higher education, only a few young people who are as fortunate as you are. Therefore, it is important for you to look at this moment as an opportunity to make your dreams come true".
She further mentioned that CUT has developed into a leading university able to take its place on a national and international landscape. "Last year, we welcomed 395 students from 22 countries worldwide who chose CUT as their university of choice. Our enrolled international students contribute to our student diversity, their presence allows CUT to become a truly internationalised university which strengthens its internationalisation at home," said Prof. Dube.
In her closing remarks Prof. Dube said," To our students and staff as we take on the year 2023 and work towards our vision 2030, I wish you all a productive and fulfilling academic year".
Uploaded: 14 March 2023