CUT and Gift of the Givers Foundation forge a new alliance
CUT News Partnerships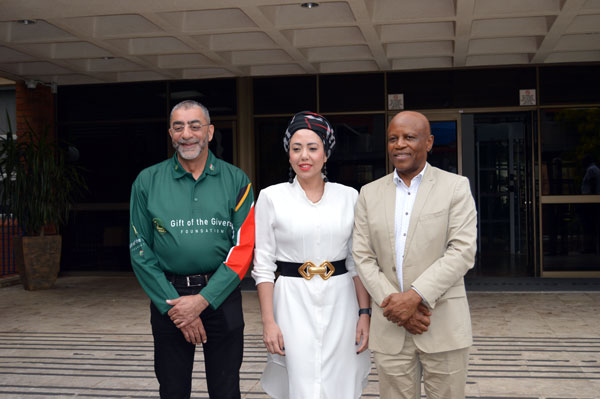 The university management hosted Dr Imtiaz Sooliman, CEO of Gifts of the Givers Foundation, Free State Finance MEC Gadija Brown, and senior officials from the Provincial Government to discuss prospects of partnership with the university.
Recently, the foundation collaborated with the provincial government on the Jagersfontein disaster that wreaked havoc on this small town in the Xhariep District. After these floods, the Foundation wants to expand its relations with the Free State Government and bring CUT on board.
Dr Sooliman said that the foundation is witnessing new opportunities in venturing into partnership with universities. He added that graduates from universities of technology bring practical application of their knowledge when they are called upon to apply their skills in disaster-stricken places.
He challenged universities to teach ethics among students as part of curricula to help students to become better decision-makers and develop important academic, social, and emotional competencies.
CUT students will participate in the foundation's work through Work-Integrated Learning (WIL) programmes which aim to help students gain much-needed work experience before they graduate.
Gifts of the Givers is the largest disaster response non-governmental organisation that works to unite people, with a common vision, to make a real and telling difference by serving communities for the greater good, and to restore the hope and dignity of the most vulnerable in their time of need, rebuilding prosperous communities and empowering leaders of tomorrow.
Caption
From left: Dr Imtiaz Sooliman, CEO of Gifts of the Givers Foundation, Ms Gadija Brown, Free State MEC for Finance, Prof. Alfred Ngowi, acting Vice-Chancellor and Principal.
Uploaded: 15 December 2022