CUT and Centlec collaborate to further improve employees' skills
CUT News Leadership Research and Innovation Teaching and Learning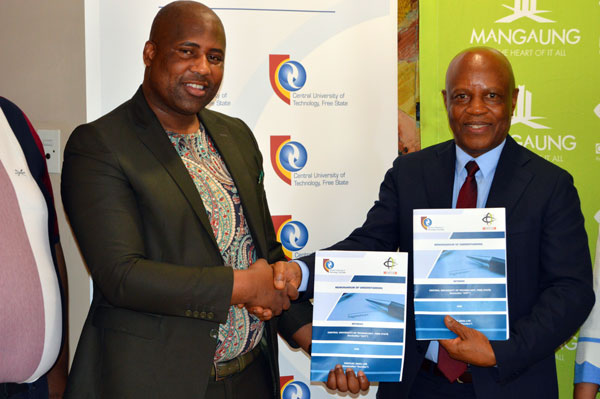 The Central University of Technology and electricity distributor, Centlec have signed a memorandum of understanding in which both parties agree to make their faculties available for training, classes, and completion of studies/qualifications in various fields.
Prof. Alfred Ngowi, acting Vice-Chancellor and Principal, stated that this MoU signing bears testament to the university's commitment to creating a network that will allow CUT to remain grounded within the community of Mangaung. "This agreement today pledges our committed approach to working more closely together, Centlec to reach our common goal of expanding your employees' access to the offerings we have up to post-graduate studies. We will engage in mutual collaboration to conduct experiential training and applied research for Centlec employees using our state-of-art machinery and vice versa. In addition, not only will the two parties share cordial working relations but, will also pledge our commitment and support the activities of each other that are contained in this agreement," said Prof. Ngowi.
Councillor Molefi Morake, a Member of the Mayoral Committee (MMC) for Infrastructure in Mangaung said, "As the municipality, we acknowledge that institutions of higher learning are key catalysts in terms of transformation, skills development, and innovation. Energy is key for economic development, and this skills programme will be part of the process, ensuring that our communities benefit from partnerships such as this one."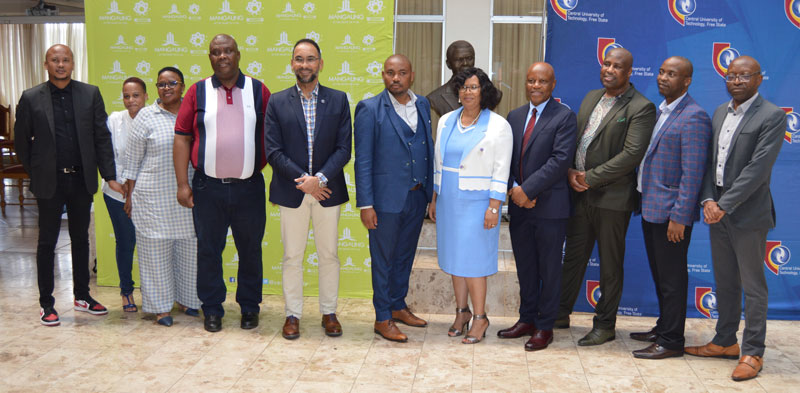 Centlec Chief Executive Officer, Mr Malefane Sekoboto, added that as a CUT alum himself, he has witnessed the impact that CUT has had in educating the community. "About 60 to 70 percent of our technical personnel, especially the technicians, studied at CUT, so you can see the impact that CUT has already had in educating our technical staff. We expect this relationship between the two institutions, which has always been there, but we are taking it to a higher level now, to explore how best we can utilise the resources that we have to make sure that our communities reap the benefits.
This agreement commits both parties to working more closely together to reach their shared goal of empowering employees by exposing them to further training, and offering them the opportunity to improve themselves and the quality of their work.
Caption
Centlec CEO, Mr Malefane Sekoboto and CUT acting Vice-Chancellor and Principal, Prof. Alfred Ngowi at the MoU signing.
Delegates from CUT, Centlec and the municipality are looking forward to finding technological solutions to societal challenges.
Uploaded: 14 November 2022