CUT Alumnus awarded prestigious 2020 Rhodes Scholarship
Faculty of Engineering, Built Environment and Information Technology CUT News Alumni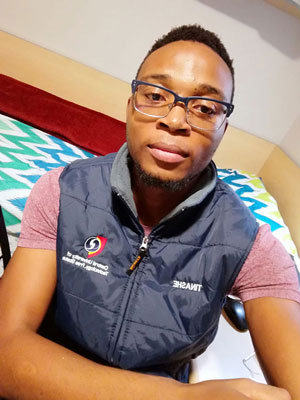 24-year-old Tinashe Ngwenya has recently earned the 2020 Rhodes Scholarship to pursue a master's degree in Future Propulsion and Power at the University of Oxford.
Tinashe is currently studying engineering; specialising in Mechanical and Aerospace Engineering at the University of Botswana and is set to graduate first in his class. He will then proceed to the University of Oxford in 2021 for his graduate studies where he wishes to pursue a study in Future Propulsion and Power.
Tinashe is a graduate of the Central University of Technology, Free State where he attained a professional license of Certified SolidWorks Associate in Mechanical Design. He was also part of the University team that built the electric car prototype and worked as a Product Development Engineer Intern.
Established in 1902, the Rhodes Scholarship has seen extraordinary growth as one of the highly sought-after international scholarship programmes; empowering outstanding graduate students from around the world. Its objective is to provide a unique opportunity for these graduates to pursue and embrace intellectual growth within their respective fields of study; ranging from law to sciences.
He joins distinguished recipients including South African mathematician, Loyiso Nongxa, South Africa's first Black Rhodes scholar, who obtained a Doctor of Philosophy from Oxford University in 1982. As well as the Former President of the United States of America, Bill Clinton, who received his Rhodes scholarship in 1968.
"Indeed, CUT is proud to be associated with Alumnus Ngwenya Tinashe," said Prof. Alfred Ngowi, CUT Deputy Vice-Chancellor: Research, Innovation and Engagement.
Uploaded: 21 October 2020