CUT academics amongst the NSTF-South32 Awards finalists
CUT News CRPM Research and Innovation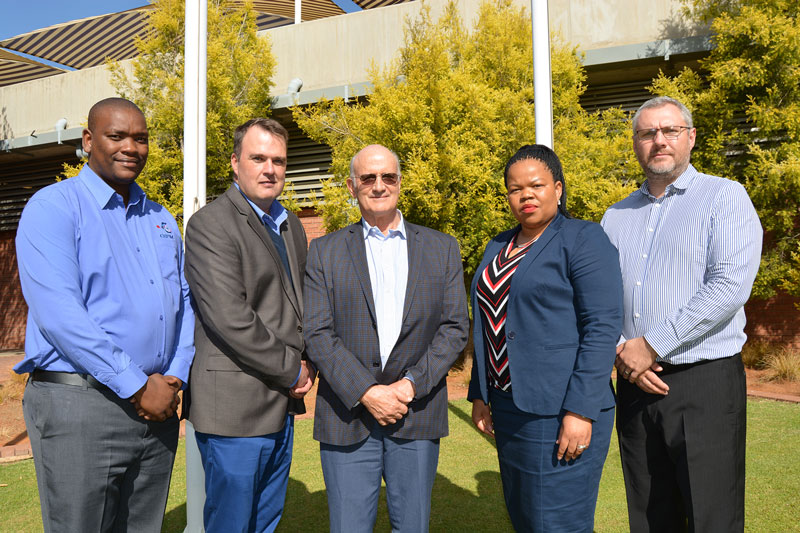 Two top CUT engineers are amongst the finalists in the prestigious 2018/2019 NSTF-South 32 awards, also known as the 'Science Oscars' of South Africa. The duo forms part of the cream of the crop of the Science, Engineering and Technology (SET) community.
Dr Gerrie Booysen, Director: Centre for Rapid Prototyping and Manufacturing was nominated under Innovation Awards: Corporate Organisation category, for innovations and research and/or development. Prof. Wilhelm Bouwer du Preez, Associate Professor: Faculty of Engineering, Built Environment and Information Technology were nominated for Lifetime Award, as well as for Special Annual Theme Award: Materials for inclusive economic development in recognition of the United Nations 'International Year of the Periodic Table of Chemical Elements.
The NSTF Awards were established in 1998 as a collaborative effort to recognise outstanding contributions to SET and innovation by SET-related professionals and organisations in South Africa. This includes experienced scientists, engineers, innovators, science communicators, engineering capacity builders, and organisational managers/leaders, as well as data and research managers.
"Let me first congratulate our finalists, Prof. Willie du Preez and Dr Gerrie Booysen, who have been selected as finalists in the 2018/19 NSTF Awards also known as the 'Science Oscars' of South Africa. Well done colleagues. Just to be selected as a finalist amongst hundreds of applicants, is already a major achievement. CUT is proud and honoured to have the two of you as part of our team," said Prof. Henk de Jager, Vice-Chancellor and Principal.
Image
Pictured is some of the team members who Dr Booysen and Prof. du Preez both proclaim work tirelessly to take CRPM to new heights such as the 'Science Oscars'. From left: Mr Letsoalo Letsoalo, Project Engineer: CRPM; Dr Gerrie Booysen, Prof. Willie du Preez, Ms Joyce Moletsane, CRPM Project Coordinator, and Mr Johan Els, CRPM Operations Manager.
From the archive
2018: CUT finalist in two categories of the SA Academic Oscars!
2017: CUT academic nominated for SA's premier SET award by NSTF
Uploaded: 22 May 2019