CUT academic nominated to contribute in the Future Professors Programme
Faculty of Health and Environmental Sciences CUT News Research and Innovation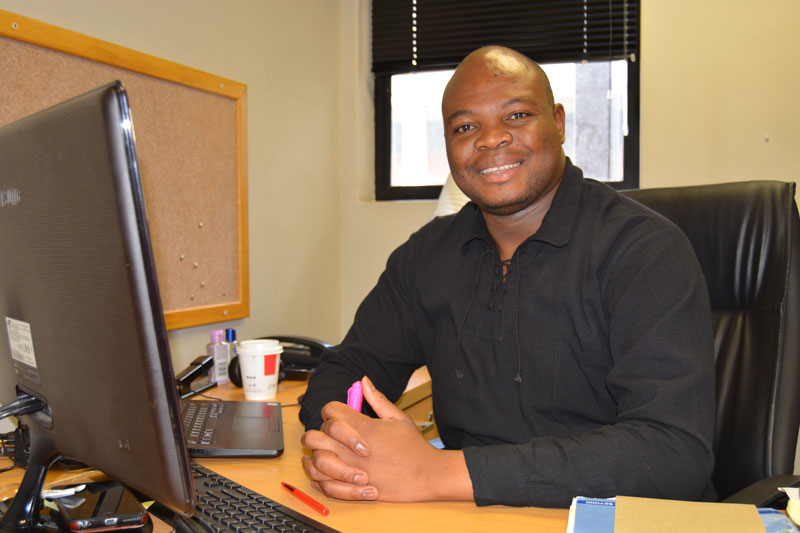 The Department of Higher Education and Training has commenced with the implementation of the Future Professors Programme (FPP) in a quest to prepare academics to function at the professoriate level. The pilot programme seeks to empower academics who are not yet professors in various aspects. The programme includes national and international engagements with an expert panel who advise candidates on their intellectual project and give them exposure in international teaching. Dr Makhafola was amongst the 29 selected candidates of 130 nominations from all 26 universities for the first phase of the programme.  
In his letter to him, Minister of Higher Education, Science and Technology, Dr Blade Nzimande commended Dr Makhafola for his well-deserved success as a participant in the programme. "Congratulations and best wishes for an excellent experience. I trust that you will take full advantage of the opportunity that has been afforded to you and I look forward to the contribution you will make as leading academic in higher education in South Africa and beyond" said the Minister.
Dr Makhafola said he is hoping that the programme will allow him to pursue advanced scholarship and build, maintain and improve his NRF rating by focusing on his research outputs and impact. He also said that the programme would assist him to extend and strengthen his collaboration nationally and internationally. "As an attentive academic, researcher and professional person with extensive training in toxicology, phytomedicine, ethnopharmacology, biochemistry and cancer biology, my goals and aspirations are to establish myself as a leading researcher in the field of genetic toxicology. I will further explore toxicological research for the prevention of mycotoxin-induced carcinogenesis, one of the under-reported health issues facing developing countries."
Dr Tshepiso Makhafola hails from Ga-Ledwaba, a small village in Limpopo Province. He holds a BSc degree (Biochemistry and Microbiology) and BScHons (Biochemistry) from the University of Limpopo an MSc (Vet Sci) and PhD from the University of Pretoria.
He is currently conducting research on anticancer splicing activity on Natural Products at the University of Nottingham (Tumour and Vascular Biology Laboratories) and has experience in preparation of dossiers for the registration of health products with the South African Medicines Control Council. He is also a supervisor to four MSc students, two PhD's and three postdoctoral fellows and has several publications under his belt.
Dr Makhafola joined the Central University of Technology, Free State (CUT) as the Assistant Dean: Research, Innovation and Engagement and is also a Senior Lecturer: Clinical Technology in the Faculty of Health and Environmental Sciences.
Caption
Future Professor, Dr Tshepiso J Makhafola Assistant Dean: Research, Innovation and Engagement in the Faculty of Health and Environmental Sciences, has been appointed to contribute in the Future Professors Programme.
Uploaded: 13 March 2020