Campus tour for the newly appointed CUT Vice-Chancellor and Principal, Prof. Dube
CUT News Leadership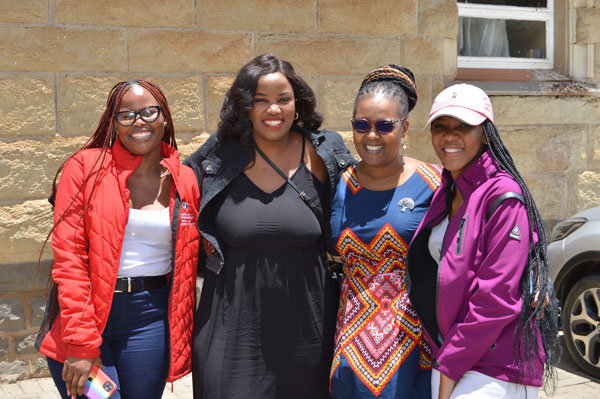 Prof. Ngowi, Acting Vice-Chancellor and Principal, and the executives held a meet-and-greet session earlier this morning with Prof. Pamela Dube to discuss the university's plans for the academic year 2023, as she will be assuming her position as Vice-Chancellor and Principal effectively on 01 January 2023.
She was taken on a campus tour in Bloemfontein to familiarise herself with the current and future infrastructural projects. Prof. Pamela Dube brings an entire tapestry of talents, knowledge, a wealth of experience, and passion for working with students who remain the number one priority at CUT.
Caption
From left: Nthabiseng Shale, Marketing Student Assistant: Faculty of Management Sciences, Kgomotso Mogoera and Refiloe Radebe (far right), who are fourth-year students in Applied Management, were excited to meet the newly appointed Vice-Chancellor and Principal, Prof. Pamela Dube (third from left) during her walkabout.
Uploaded: 05 December 2022