World Intellectual Property (IP) Day 2021
Friday, April 23, 2021
9:00 AM
Welkom Campus / Virtual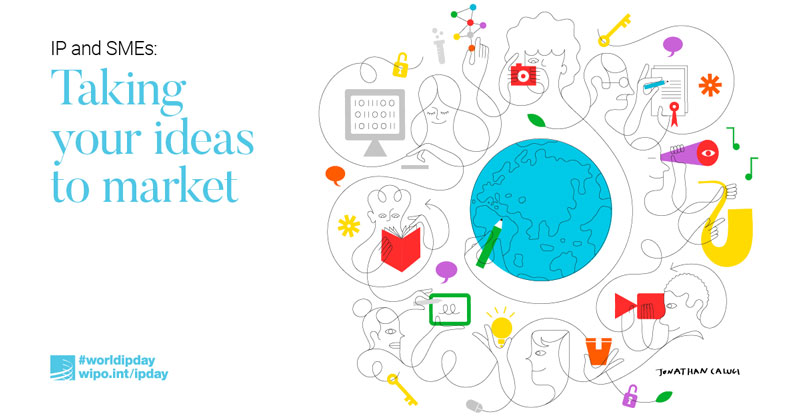 The World Intellectual Property (IP) Day is celebrated every year on 26 April. The theme for 2021 is SMEs & IP: Taking your ideas to market. It is said that every business starts with an idea meaning that the millions of SMEs that operate across the globe every day started with just an idea that is translated into a product, inserted into the market, which in turn contributes to the development of the economy.
For ideas to play a vital role in ensuring a boost to the economy, it is important to note that they need to be nurtured and enriched with ingenuity; the know-how and flair of an idea becomes an IP asset that can drive the development of businesses, lead to economic recovery and human progression.
At a time when we are all facing a world crisis, there is a need for economic recovery and the World IP Day 2021 shines a light on the critical role of SMEs in boosting the economy and how the use of IP rights can build stronger, more competitive and resilient businesses.
World Intellectual Property Organization (WIPO) message of support for World IP Day 2021
SMEs are the backbone of national economies that make up for a large percentage of job creation, which can be fostered through the use of IP.
SMEs with ingenuity to create a product or a service that are on demand can use IP rights to safeguard and create value from their business assets.
IP rights can turn an idea into a business opportunity, generate value, and enrich the choice of products available to consumers.
It is important to use IP rights to safeguard business ideas in order to create value from individual business assets.
RSVP to attend the event at CUT Welkom Campus, mmoremohomo@cut.ac.za by Monday, 19 April 2021.
For enquiries
Contact David Kareli kkareli@cut.ac.za