e-Learning and Educational Technology promotes and supports the use of electronic and other educational technology in teaching and learning at CUT.
Empowers learners to use various new educational technologies and online environments for learning.
Creates a suitable academic web environment for teaching and learning.
Trains and supports lecturers in the development and implementation of blended and online learning.
Development and design of online courses and programmes.
Ensures the use of multimedia in teaching and learning.
Registers all enrolled students on eThuto.
Supports and addresses student queries via a helpdesk.
Administers the plagiarism tool (Safe Assign).
Go to eThuto
Ms Pearl Tsumake
Tel: +27 0(51) 507 3186 | E-mail: ethuto@cut.ac.za | Centre for e-Learning and Educational Technology Building, Room 4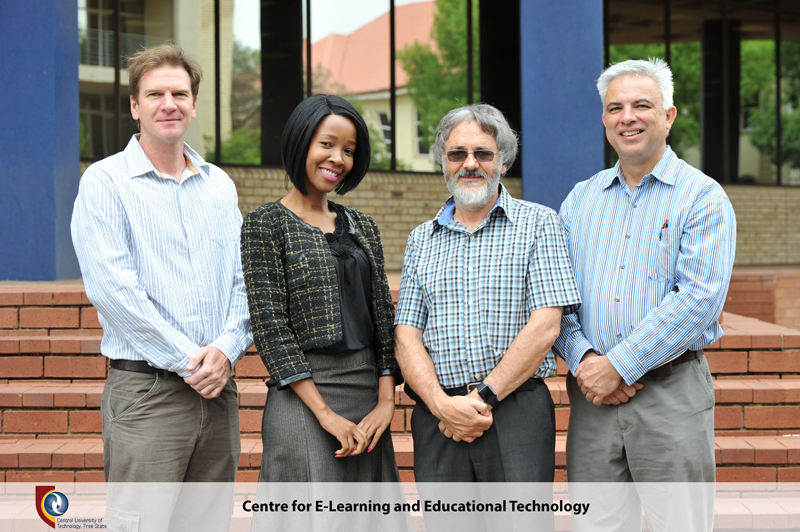 Uploaded: 17 March 2020
Badenhorst Johan

Tel: +27 (0)51 507 3223

jbaden@cut.ac.za
Viljoen Wynand

Tel: +27 (0)51 507 3819

wviljoen@cut.ac.za
Victor Paul

Tel: +27 (0)51 507 3191

pvictor@cut.ac.za