The CUT ISACA Student Group (CUT ISG)
As an independent, non-profit, global membership association, ISACA (Information Systems Audit and Control Association) engages in the development, adoption and use of globally accepted, industry-leading knowledge and practices for information systems. Its members and certification holders are qualified and skilled professionals who make a difference in the information systems profession. ISACA offers the establishment of ISACA Student Groups (ISGs) to facilitate and encourage education beyond the classroom by allowing students to network and learn from each other, and connect with a supportive group of professionals.
As the CUT ISACA Student Group, our aim is to promote information systems audit, security and control education abilities beyond the classroom. We strive to create awareness among Financial Information Systems students regarding the importance of being affiliated with a professional body, specifically the Information Systems and Control Association (ISACA).
ISACA student membership gives you an advantage by helping you to:
Find the right job. Student members may post resumes/CVs and get email job notifications from the ISACA Career Centre.
Increase your value to prospective employers by expanding your skill set. Gain industry knowledge by attending ISACA educational events, and reading the bimonthly ISACA Journal (free to members online and as a mobile application).
Gain access to CISA exam information.
Enjoy discounts. ISACA offers members discounted registration fees to many conferences. In addition, the ISACA Bookstore offers discounts on publications featuring IT governance topics in a variety of languages.
Build a network of business contacts. Membership in one of more than 200 ISACA chapters with members in 180 countries puts you in contact with a local circle of peers. ISACA conferences expand your network further, and chapter web sites, Internet newsletters give students a forum to share advice on topics of professional interest.
Position yourself to participate in a global marketplace. ISACA's international membership offers opportunities to learn more about business cultures, priorities, and practices from around the world.
Launch of the CUT ISACA Student Group
The CUT ISG had a successful launch on Friday, 27 February 2015. All CUT Financial Information Systems students were invited to the event. The students were addressed by Mrs Mphoma Putsoane, CUT Financial Information Systems alumnus. Mrs Putsoane passed her CISA exam during 2013. During the event she shared her experiences and challenges with the students, and encouraged all students to join ISACA as student members.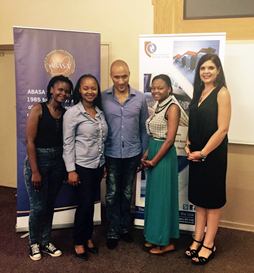 Ms Anelisa Nozulu, CUT ISG President; Ms Mphoma Putsoane, CUT FIS alumnus; Mr Gcobani Cata, CUT ISG Vice President; Ms Yonela Matoti, CUT ISG Secretary; Ms Leandi Steenkamp, FIS Programme Coordinator.
Anelisa Precious Nozulu (President)
E-mail: anelisanozulu@gmail.com
Facebook page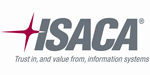 Uploaded: 15 March 2020