The Graduate School provides collective support to supervisors and postgraduate students to grow their research capacities. The school provides access to best practice resources in the support of research
In the support of the scholarly and scientific investigation, Research and Development
What to expect from the postgraduate experience: steps and stages;
Workshops to support academic staff, postgraduate students and postdocs.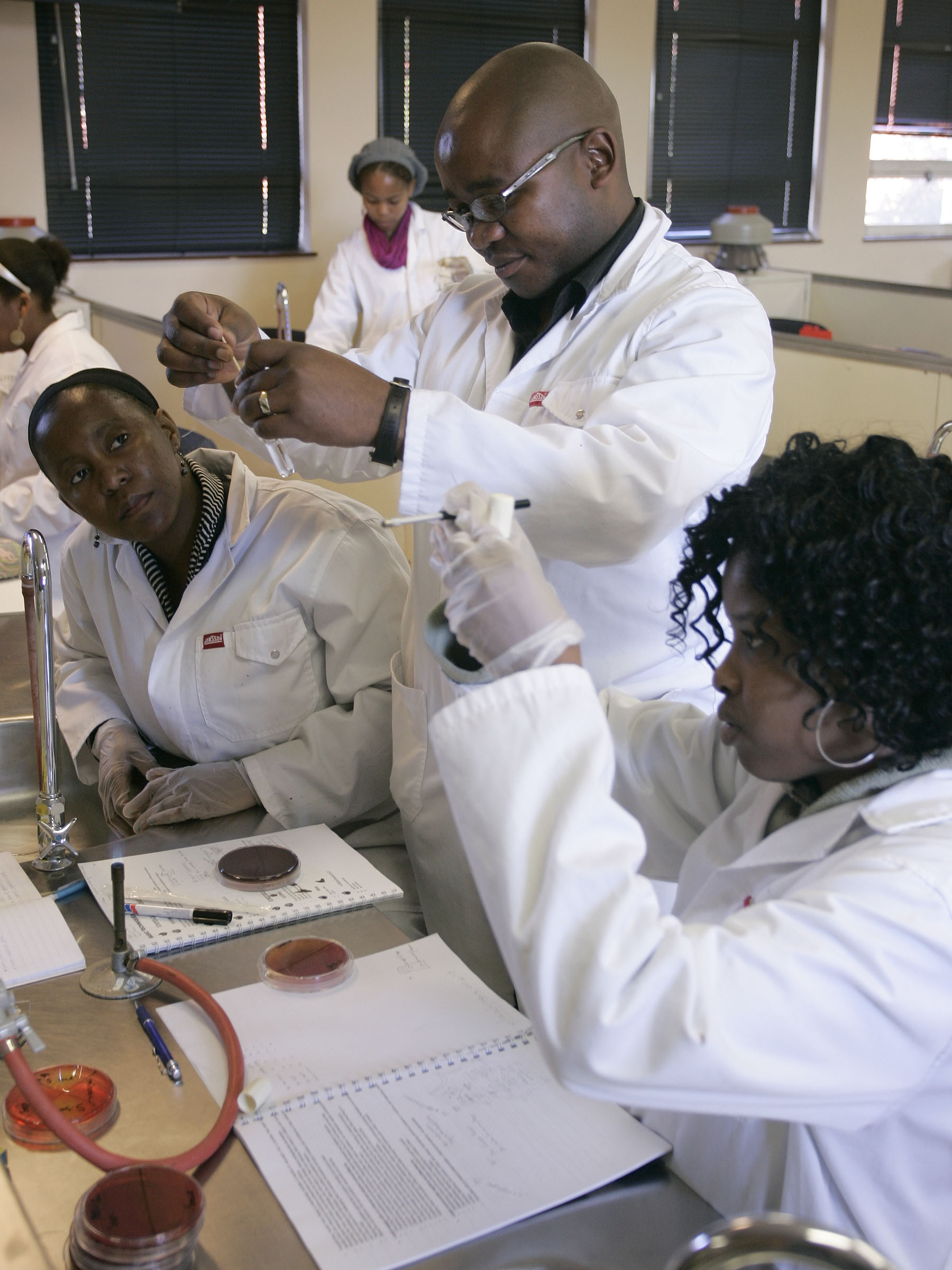 Assistant Deans: Research, Innovation and Engagement
Information and resource support
The Library and Information Services (LIS) supports postgraduate students and researchers in providing services, information searches, scientific core and value-added resources. There are currently more than 4 000 research-related books shelved in the LIS. The available books range within the following fields:
The Reseach Process
Research Method/Methodology
Research Writing/Scientific Writing
Research Ethics
Research Support
The LIS maintains a subscription to databases, allowing electronic access to more than 5 million specialised full-text journal articles. Furthermore, the LIS maintains a subscription to e-book titles with links to journal citation reports.
Faculty-dedicated information librarians assist postgraduate researchers with information searches, referencing and database training throughout the year:

STAFF MEMBERS

FACULTY / UNIT

E-MAIL

TELEPHONE NUMBER

Lesetja Shela
Faculty of Health and Environmental Sciences
slesetja@cut.ac.za
+27 (0)51 507 3461
Mkam Amos
Faculty of Humanities
amkam@cut.ac.za
+27 (0)51 507 4059
Smith Joyce
Information Services (Welkom)
tsmith@cut.ac.za
+27 (0)57 910 3538
Storm Lizette
Faculty of Management Sciences
gstorm@cut.ac.za
+27 (0)51 507 3168
Zungu Emanuel
Faculty of Engineering and Information Technology
ezungu@cut.ac.za
+27 (0)51 507 3504
Exclusive postgraduate study space available, equipped with network points, including access to computer labs in the Student Academic Support Centre. Postgraduate cubicles available 24hrs a day. Speak to your study supervisor/promoter about being allocated space.
Uploaded: 19 March 2019
Secretary to the Director: Research Development & Postgraduate Studies
Nel Sandra

Tel: +27 (0)51 507 3279

snel@cut.ac.za
Research Officer: Research Administration
Dessels Riana

Tel: +27 (0)51 507 3117

rdessels@cut.ac.za
---
---
---