Welkom Campus hosts first entrepreneurship pitching session
CUT News Research and Innovation ideaGYM Welkom Campus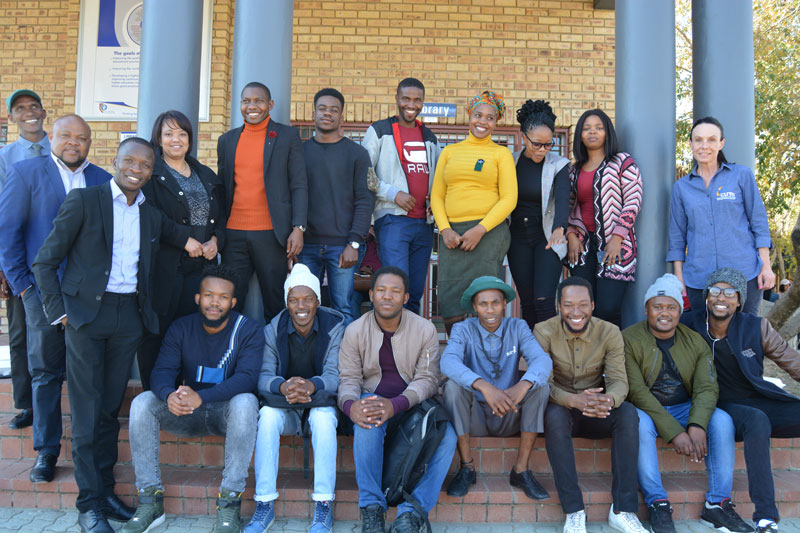 Welkom Campus employees, students and judges who participated in the Welkom Innovation Week
CUT as a University of Technology, is committed to creating a campus environment that encourages and rewards creativity and innovative approaches to empower students and employees to trust their creativity and skills to change the world. The aim is to motivate them to build the courage and excitement to stretch beyond their limits in technology, finding new ways of practice and design, thereby contributing to social and technological innovation.
On 15 August 2019, Welkom Campus held its first pitching session to inculcate the entrepreneurial spirit and innovation amongst students. The session aims to empower the youth, stimulate economic growth and develop their ideas and projects into viable enterprises that will uplift communities and provide job opportunities.
When encouraging the aspiring entrepreneurs, Prof. Oupa Makola, Campus Director, said that to be an entrepreneur is a process, and innovators must first understand their existential lives. "In this era, life is challenging us to find meaning and purpose of our lives and pushes us to find answers, and that's when innovators are born. Innovators are driven by passion, living with intentions and expectations. For your innovation to last a lifetime, you need to come up with inventions that are meaningful. In your journey to success, there will be countless regrets and many other obstacles. You must always remember that sometimes delay does not mean that you have been denied, it only means that you need to go an extra mile." He also shared the four stages of mentoring when one aspires to be an innovator. He mentioned the challenge stage, conversation stage, collaboration and purpose stage.
 Of the six teams that presented, only three made it through. The 3rd place went to Mochoakae and team with Smart Billboard System, 2nd place was taken by Jaas and Team with Furniture made with recyclable material and Lifalakane and team took 1st place with their Community Watch Energy Systems.
Uploaded: 21 August 2019