MoU solidifies continued development of 4IR and 3D printing collaborations between CUT and Maluti TVET College
CUT News Partnerships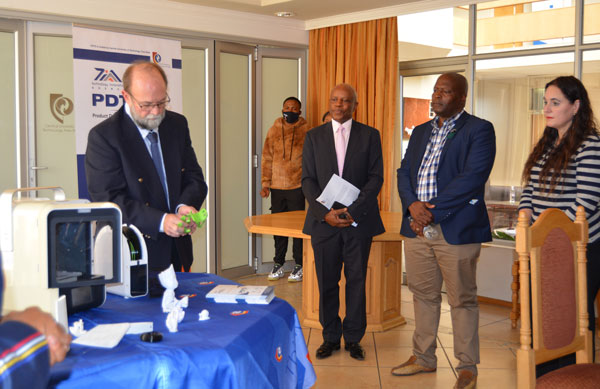 The Central University of Technology continues to solidify joint collaborative engagements that have been established with its counterparts. The signing of a memorandum of understanding between CUT and Maluti TVET College is a continuation of the partnership the university has had with TVET colleges in the province for many years now.
Over the years, many cooperation programmes have been established between the two institutions, especially within the Faculty of Engineering, Built Environment and Information Technology, but not excluding other faculties within CUT. Not only have the two institutions shared cordial working relations but they have also supported the activities of each other very positively. Last year, CUT saw an improvement in STEM enrolment figures through its partnerships with TVET colleges.
CUT acting Vice-Chancellor and Principal, Prof. Alfred Ngowi stated that for the university, the signing of this MoU is a continuation of broader objectives. "Going forward, we will be engaging in mutual collaboration with the college to allow the Faculty of Engineering, Built Environment and Information Technology, The Centre for Product Development and Manufacturing and Product Development Technology Station to conduct experiential training and research for the college staff and students using our state-of-art machinery. We commit to acquiring 3D printers when and where possible for the college so that the lecturing staff can develop a greater appreciation for this technology and expose the college students to product development processes through additive manufacturing. Over a hundred hours will be dedicated to the college as part of our support," said Prof. Ngowi.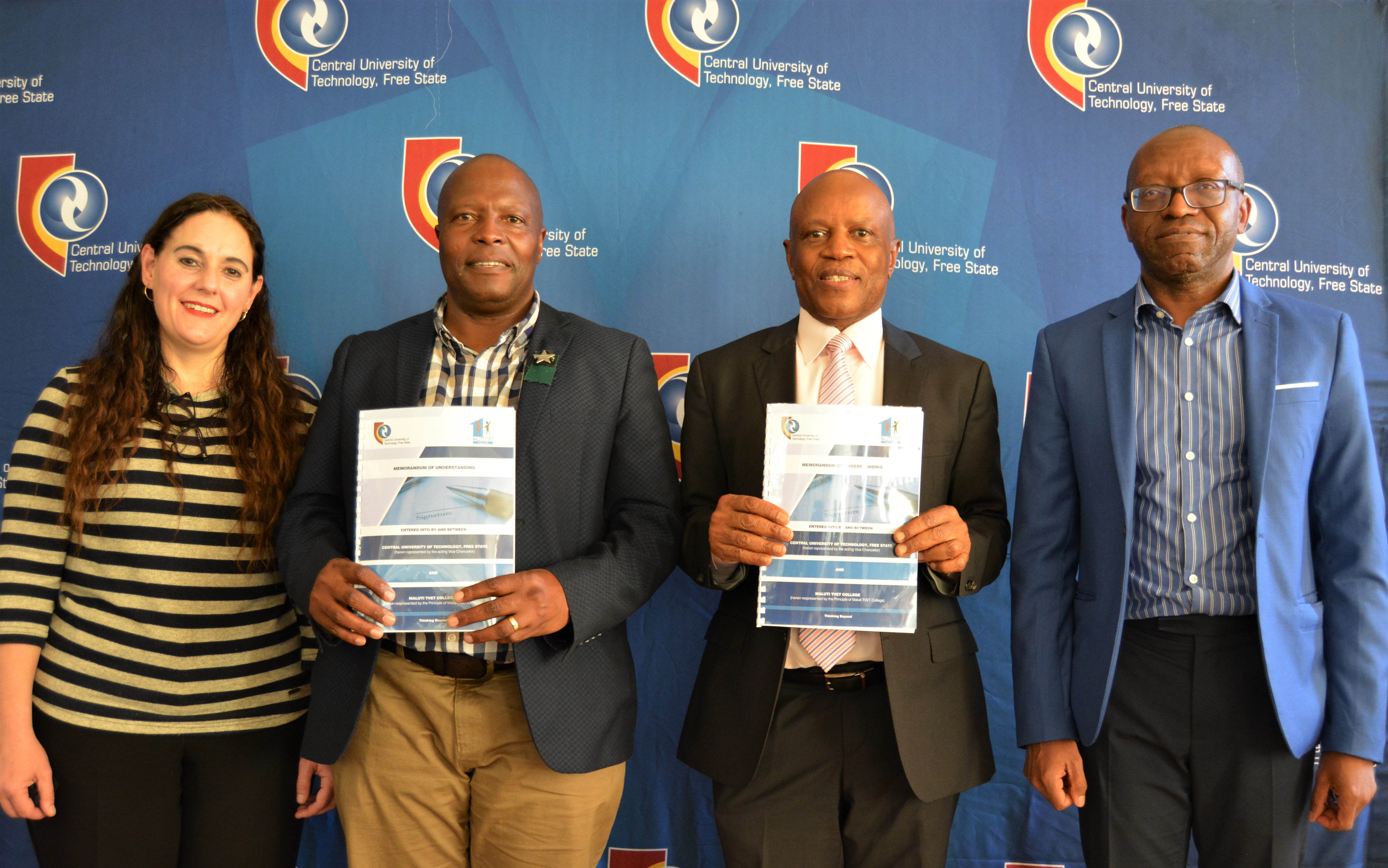 Principal of Maluti TVET College, Mr Motlalepula Tsotetsi added that when the concepts of 4IR and 3D printing became popular, they initially didn't make sense, that is until they collaborated with CUT. "Our relationship has solidified over the years, and I know when I ask to bring my team over, we are always welcome. We have seen the impact CUT has had in bringing the TVET sector closer, we appreciate this initiative. From the programme deliveries that we have already, last year in Life Orientation, there are landmarks of 4IR, and we should be introducing a robotics programme in the coming year. And all of this requires us to work closely with the frontrunners, in this case, CUT to assist our lecturers so that we can deliver as expected," said Tsotetsi.
Renewing this agreement pledges the commitment of both institutions' committed approach to working more closely together to reach their shared goal of expanding youth's access to further training and higher education institutions.
Caption
1: Areas of collaboration include experiential training (WIL), infrastructure and human capital support, and the donation of a new 3D printer which was part of the demonstration.
2: At the signing of the MoU is Ms Izette van Heerden, Maluti TVET College Chief Financial Officer; Mr Motlalepula Tsotetsi, Maluti TVET College Principal; Prof. Alfred Ngowi, CUT acting Vice-Chancellor and Principal and Prof. Sam Mashele, CUT acting Deputy Vice-Chancellor: Research, Innovation and Engagement.
Uploaded: 17 May 2022