Future CUT graduates participating in mid-year assessments
CUT News Students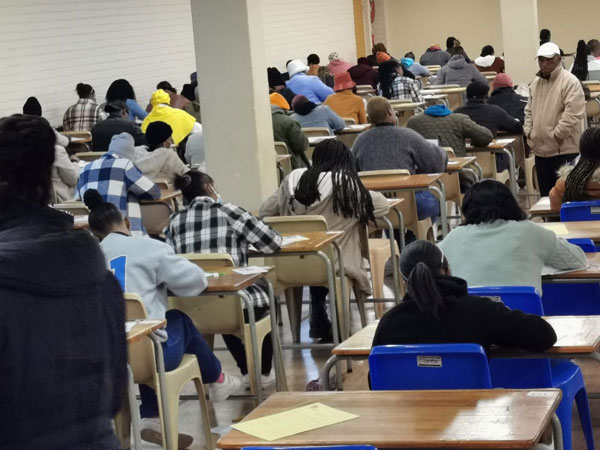 The shared goal of student success is being met.
The Central University of Technology wishes to inform students and the community that physical assessments are proceeding on both campuses as planned and scheduled.
CUT is a full-contact institution and not a distance learning institution and therefore does not have the authority to accredit examinations that are not done under CUT's status as a full-contact institution. Furthermore, the Covid-19 restrictions which necessitated virtual classes and virtual assessments have all been suspended.
Management has made all necessary preparations for the smooth running of the mid-year assessments. In addition, the CUT management has put several measures in place to protect the constitutional rights of all students who are prepared to sit for physical assessments.
NSFAS-funded students who still have unresolved challenges with their accommodation are informed to make written submissions to the relevant faculty deans in that regard.
"We know that most of our students are eager to complete their studies successfully by taking the upcoming examination, therefore, CUT management wishes to extend their best wishes to all students for the upcoming examinations," said Prof. Alfred Ngowi, CUT acting Vice-Chancellor and Principal.
Uploaded: 01 July 2022