FNB CUT rock the mighty FNB Shimlas in epic Bloem derby
CUT News Sport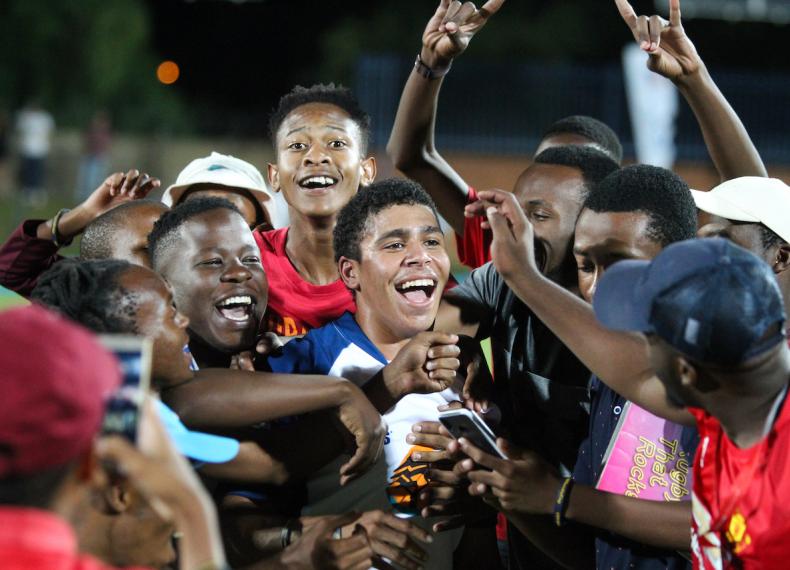 FNB CUT stood firm in the final five minutes of a gruelling FNB Shimlas fightback in Bloemfontein's CUT Stadium, to score their third win of the 2019 Varsity Cup. FNB CUT Ixias won another epic Bloem battle by 38-35, after the sides were locked at 21-all at half time.
What a clash! This encounter produced every single promise of a true rugby thriller anticipated in the run-up to this match. No mercy. No millimetre given by any of the two sides.
Although the match was hard as nails, the passionate crowd in a packed stadium were treated to a feast of 10 tries, five tries each. Eventually, the only difference between the two neighbouring teams was a solitary penalty by FNB CUT.
FNB Shimlas probably lost most in this match, as this loss means they now have a steeper hill to climb to reach the semi-finals of Varsity Cup 2019. Both sides can feel happy with their forwards' performance, while both backlines had ample opportunities to run at the opponents. And that they certainly did, to the crowd's delight.
Both teams had their moments where it seemed they were getting the upper hand, just to see the opponent taking back the momentum.
For FNB CUT, this win means their best performance ever in the FNB Varsity Cup, with an astonishing three wins in a season.
Next week it's FNB NWU who will be welcomed to a hot and excited Bloemfontein, where FNB CUT await. FNB CUT fullback, Cohan Jasper was the FNB Player that Rocks.
Scores
FNB CUT: 38
Tries: Hardus Nel, Cohan Jasper, Dimitrio Tieties, Rayno Nel and Edward Davids.
Cons: Heinrich Bitzi (4)
Pen: Heinrich Bitzi
FNB Shimlas: 35
Tries: Jan Cloete, Hanno Snyman, Tiaan Schutte (2) and Justin Taylor
Cons: Lubabalo Dobela (3)
Teams
FNB CUT starting XV: 15. Cohan Jasper; 14. Dimitrio Tieties; 13. Ruan Wasserman; 12. Marnu van Niekerk; 11. Rassie Breedt; 10. Heinrich Bitzi; 9. Nikky Hattingh. 8. Andre Hanekom; 7. Hardus Nel; 6. Ruan Smit; 5. Rayno Nel (c); 4. Sylvester Makakole; 3. Tebogo Masemola; 2. Anrich Alberts; 1. Edward Davids.
Reserves: 16. Ruben Cross; 17. Quintin Vorster; 18. Reynard Esterhuizen; 19. Brendon Fortuin; 20. Luvuyo Ndevu; 21. Jaco Wilkinson; 22. Marc Morrison; 23. Jason Raubenheimer.
Written by Carel Korff
Photographer: Van Zyl Naudé
Source: Varsity Cup 
Next Game
The Free State teams will play each other on the CUT Rugby Stadium next Monday, 25 March 2019.

Source: Varsity Cup Fixtures and Logs
Uploaded: 19 March 2019