CUT's Dr De Smidt selected for the DHET Future Professors Programme
Health and Environmental Sciences CUT News Research and Innovation CAFSaB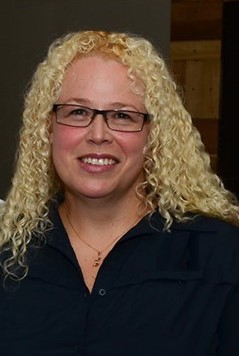 Dr Olga de Smidt, the Central University of Technology Deputy Director of the Centre for Applied Food Sustainability and -Biotechnology (CAFSaB) has been selected as a participant of the Future Professors Programme (FPP), a competitive and selective programme of the Department of Higher Education and Training (DHET) which aims to prepare promising early-career academics to become a new association of South African professors.
Dr de Smidt is one of 29 applicants chosen for the programme, which received 117 prospective applicants from all 26 South African public universities. "It is very exciting to be part of this programme that accelerates young academics to readiness for the professoriate. I'm going into it with an open and positive mindset and a commitment to work hard and give it my best. I'm also eager to meet with the other participants, to foster new collaborations and see what the future holds," she said.
After completing her PhD at the University of the Free State, she briefly considered working in the private sector but changed her mind when she received an invitation to apply for a post-doctoral fellowship at CUT. "I stayed on as researcher and gradually developed my research focus area within the Centre for Applied Food Sustainability and -Biotechnology (CAFSaB). I am currently the deputy director of CAFSaB. I am also the co-founder and director of a water quality laboratory, Test It LAB, the only privately owned accredited water lab in the Free State," she added.
In the past 10 years, Dr de Smidt has received NRF research grants in both the Thuthuka and Competitive Support for Unrated Researchers programmes (CSUR). She has authored the most cited article in the yeast research journal FEMS and published an article in Letters in Applied Microbiology which was named the "editor's choice". She also received the CUT Dean's trophy for the best research publication in the faculty of Health and Environmental Sciences on 5 occasions and was awarded the CUT Vice Chancellor's medal for excellence as Novice researcher of the year as well as for Innovation.
"Growing up my favourite words were how, why and I want to try. So, honestly, I think this career chose me. I'm a learner by nature. I have a great desire to learn and want to continuously improve. The process of learning excites me. I'm curious, always on the lookout for new and interesting information. I want to know about everything and constantly ask questions to propel me to learn even more."
"Research and development are the perfect world for constantly asking new and difficult questions, never getting tired of the process of searching for answers. This also means keeping up with the fast-evolving technological world by being surrounded by young people who are excited about making a difference and changing the world," concluded Dr de Smidt.
Uploaded: 12 October 2021