CUT Welkom campus officially opens its gates to the 2023 academic year
CUT News Leadership Students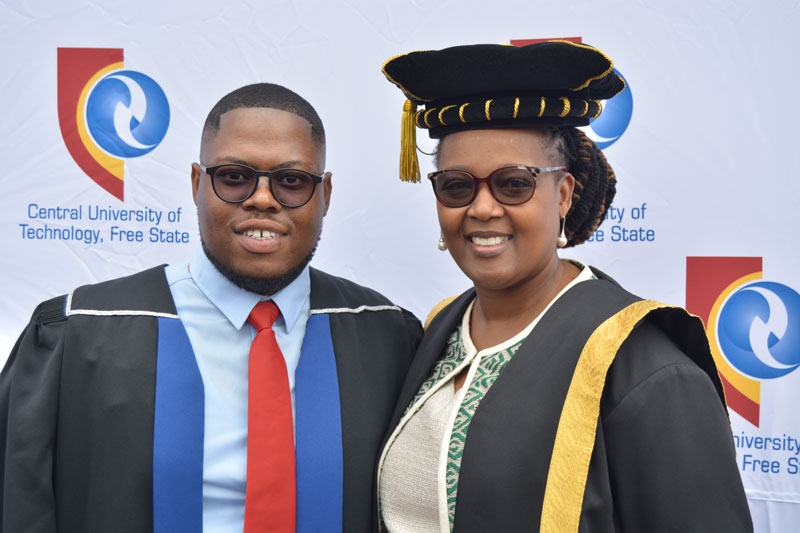 Photo: Katleho Nthaba; Welkom campus SRC President and Prof. Pamela Dube; Vice-Chancellor and Principal.
On 03 March 2023, the Central University of Technology, Free State, Free State (CUT) Welkom campus officially welcomed students to the 2023 academic year.
In his welcome address Prof. Solomon Makola, Welkom Campus Director, said that they want all students to achieve their full potential regardless of their race and circumstances. "Our task and mission as CUT is to hold the light and provide practical guidance to you as our students to achieve your dreams."

Katleho Nthaba, Welkom Campus SRC President, expressed his appreciation to all first-year and senior students for choosing CUT as their academic home and encouraged all first-year students to familiarise themselves with the resources available to them, and know their fellow students to overcome challenges they may encounter. Furthermore, he stated that the presence of senior students is inspirational in aiming for greater heights and striving for excellence. As words of wisdom for the new journey, Katleho reminded the students that "education is the most powerful weapon which can be used to change the world" (a quote by the late Nelson Mandela). He added that students need to embrace the opportunities and challenges that lie ahead and work together to make this academic year a success.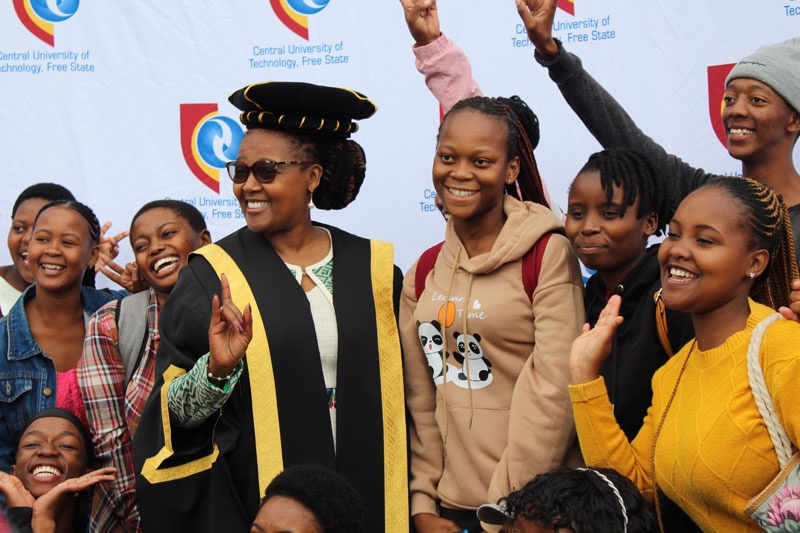 Photo: CUT first-year students showing support and excitement to Prof Dube: CUT Vice-Chancellor and Principal.
In her official opening address, Prof. Pamela Dube, Vice-Chancellor, and Principal thanked new students, for choosing Central University of Technology as their second home. "Not many students are as fortunate as you are and it is important for you to look at this moment as an opportunity to make your dreams come true, making meaningful contributions to your household and communities."
She further mentioned that students are part of the foundation that the institution wants to build for higher education, and they can achieve this goal if they remain focused on their priorities and start to use the support structures and resources available within the institution. "We have committed staff who will equip you with all the resources that will make your journey smooth and successful. Do not forget to enjoy the social and sporting activities available at the university. The co-curriculum experience is also important for your development and mental well-being," said Prof Pamela Dube.
In her closing remarks Prof. Dube said," To our students and staff as we take on the year 2023 and work towards our vision 2030, I wish you all a productive and fulfilling academic year".
Uploaded: 06 March 2023