CUT Rugby welcomes new head coach
CUT News Sport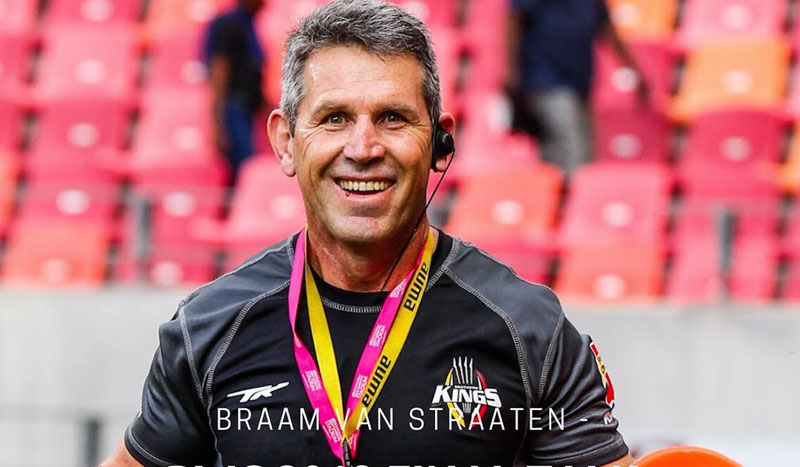 The Central University of Technology, Free State (CUT), is ready for a brand new chapter in their rugby history with the appointment of kicking legend, Braam van Straaten, as their new Head Coach with the "Blue Brigade" in Bloemfontein.
According to the club vice-chairperson, Mr André Pawson, the CUT Ixias will again be in excellent hands with the experienced Van Straaten at the wheel of rugby coaching at South Africa's smallest rugby university, the CUT.
Van Straaten turns 50 years of age next week.
"We are super excited having Braam van Straaten at the steer of our rugby on campus", Pawson said. "He is an excellent coach, with a superb track record as general-, defense- and kicking coach, from provincial- to international level. "We are confident that Van Straaten will continue taking the CUT to even higher heights than we enjoyed over the last five years", Pawson added.
Braam van Straaten joins the ranks of CUT with a wealth of experience, which includes exposure at international level with the Wallabies (Australia), Bermuda and Namibia, to Super rugby with the Western Force (Australia), the Sharks and the Southern Kings.
Starting his rugby coaching career way back in 1996, Van Straaten proved himself as a valuable defensive- and kicking coach at all levels of world rugby.
"There is no doubt that we will greatly benefit from his experience and abilities at the CUT, and look forward to a long and successful partnership with this legend of rugby", Pawson concluded.
CUT Rugby hope to announce the rest of their coaching support team soon, as a new forward-coach also needs to be finalized.
CUT welcomes Braam van Straaten to our family, wishing him all the best for many years to come.
Uploaded: 23 September 2021