CUT Public Lecture on 4th Industrial Revolution calls for us to remember our humanness
Faculty of Health and Environmental Sciences CUT News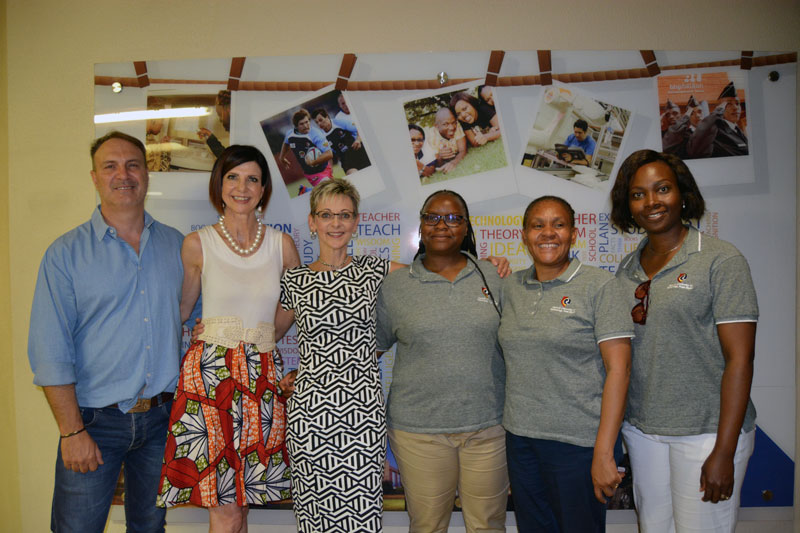 The 4th Industrial revolution is not only causing a hype around the world but comes with a lot of disruptive technological and societal changes. It has changed the face of education, work and how people interact and live their lives. Ready or not, change has begun and it needs to be embraced.
On 16 October 2019, the Faculty of Health and Environmental Sciences hosted Ms Mariaan Maartens, Director of Cornerstone Coaching. She delivered a Public Lecture on the 4th industrial revolution move that has taken the world by storm and stirred panic among humans.
Presenting on the topic 'The 4th Industrial Revolution: Does an algorithm reliant future need IQ or EQ', Ms Maartens said the purpose of her presentation is to invite people to be part of the 4th Industrial Revolution move without fear. She focused her lecture mainly on how the revolution has impacted on education, workplace and personal lives.  She also indicated that the revolution comes with changes that will require lifelong learning, a skill that each person should acquire. "Change is inevitable, and growth is no longer optional. This revolution will not only change what we do but also who we are."
She said that Artificial Intelligence (AI) is the backbone of the 4th Industrial Revolution and it is important for us to understand the impact thereof. She indicated that there is a huge fear that AI could take away some occupations, whilst on the other hand, AI is also creating new ones. According to Maartens, statistics show that there will be about 1 million cybersecurity positions in 2030 and the estimation is that 375 million people may have to change careers and learn new skills. At the moment (2019), 71% of total tasks (measured in hours) are performed by humans against 29% performed by machines. In 2022, only 58% total task hours will be performed by humans and 42% by machines.
"We need to change our skillset and embrace this revolution to remain relevant. It is also important for tertiary institutions to be responsive to these changes otherwise our future graduates will be redundant. We need to consider 4IR campuses, massive open online courses, virtual classrooms, future-ready responsive curricula, self-directed learners and lifelong learners. We also need to combine new school technology with old school wisdom," she said.
In conclusion, she added that technology is changing opportunities for human connection, learning, growth and reduces real human connection.  "I cannot say that we are finished with the 3rd industrial revolution, but we are evolving into the 4th revolution and I hope having this lecture will assist you with the metamorphosis. This revolution is to liberate human beings from the 3 D's which are 'dirty, difficult and dangerous'. We need to be aware of who we are otherwise technology will dictate who we become. Let us educate our children to still be human in an age where the human element could be dictated by unethical technological advancements. There are still things that robots will not be able to do, so at the end of the day, we need people who can do the work. We do require the learnability mindset which is, curiosity or capability of learning new skills in order to remain economically stable."
Caption
Prof. Ryk Lues, Professor: Environmental Health; Prof. Hesta Friedrich-Nel, Acting Director: Centre for Innovation in Learning and Teaching; Ms Mariaan Maartens, guest speaker at the public lecture and Director of Cornerstone Coaching; Dr Idah Manduna, Senior Researcher: Health Sciences, Ms Boipelo Mooketsi, Faculty Administrator and Dr Ifeoma Nwafor, Research Development and Postgraduate.
Uploaded: 18 October 2019