CUT Idea Generator (i-GYM) Bloemfontein launch highlights importance of creating employers
CUT News Research and Innovation ideaGYM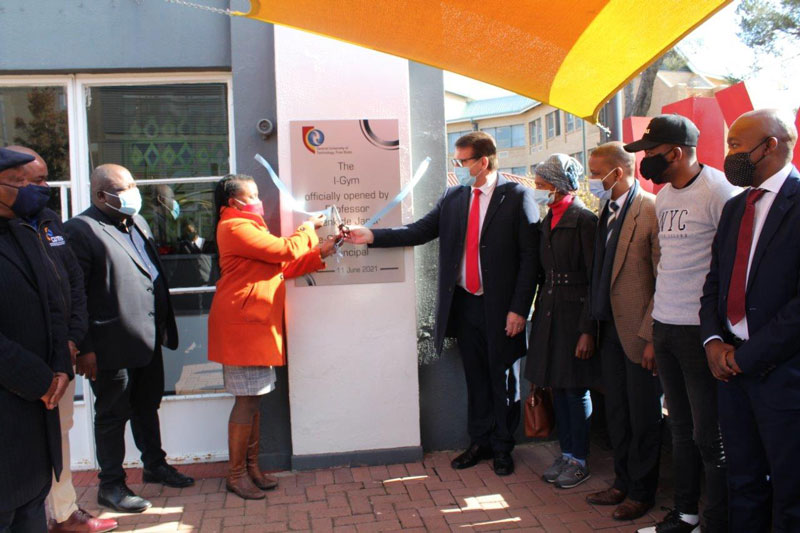 CUT has launched the Idea Generator (i-GYM) at the Bloemfontein Campus on Friday, 11 June 2021. The i-GYM is situated on the Bloemfontein Campus at a building which used to be an old school gymnasium, but is now the home for the enhancement of entrepreneurship amongst the CUT community.
Dr Norah Clarke, Project Manager: Entrepreneurship Development at the Department of Higher Education and Training, shared her views on the importance of entrepreneurship development. "The language we use when we talk about entrepreneurship is often not embraced and recognised in faculties outside of commerce and management sciences. That is why I want to challenge universities to start raising awareness amongst students in some of these atypical entrepreneurship disciplines. That they are actually entrepreneurs and that they are actually running business. Are we giving students who are going to open their companies the skill to run that, is that part of the curriculum, are these the conversations we are having with students in these spaces," asked Dr Clarke.
The i-GYM facilities are a major boost in the efforts to strengthen the University's innovation and entrepreneurship ecosystem to support socio-economic development in the region. The i-GYM is accessible to employees, students, high school learners, SMEs and the broader community with ideation and prototyping of new ideas. This facility will also serve the broader higher education sector, thus including Technical and Vocational Education and Training Colleges, and Community Education and Training Colleges in the region.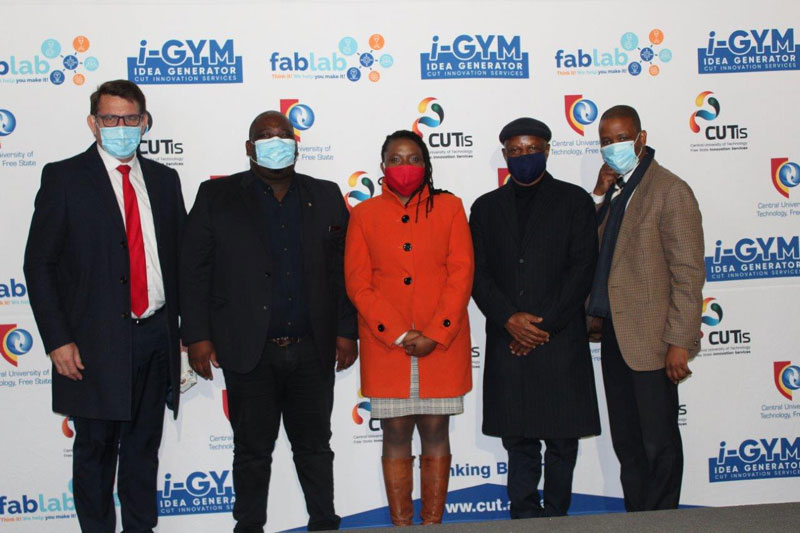 Ms Grace Baloyi, Manager: Technology Stations Programme at the Technology Innovation Agency (TIA) added that the TIA's mission is to take the ideas that scientists have and take them to the market, through providing financial and non-financial support. "We have what we call non-financial support, where we provide platforms or buildings called technology stations where you can walk in as entrepreneur, as a client as an scientist and say this is my idea how can you help me," said Baloyi.
The i-GYM will further assist innovative thinkers to take their ideas and turn them into profitable businesses. The i-GYM aims to promote, inspire, and enable creativity, innovation and entrepreneurship.
Caption
The i-GYM in Bloemfontein was officially opened by CUT Vice-Chancellor and Principal, Prof. Henk de Jager.
Prof. Henk de Jager; Free State Development Corporation Acting General Manager, Mr Peterson Molukanelo; TIA Manager: Technology Stations Programme, Ms Grace Baloyi; CUT Deputy Vice-Chancellor: Research, Innovation and Engagement, Prof. Alfred Ngowi and CUT Council Chairperson, Cllr Matthew Rantso.
Uploaded: 18 June 2021