CUT hosts Kenyan Education Attaché
CUT News Leadership International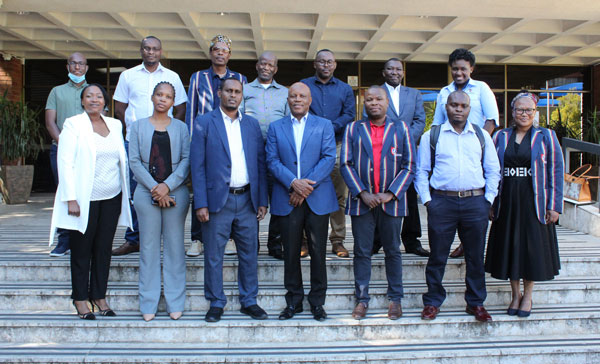 The Central University of Technology hosted the Kenyan Education Attaché ahead of the university's Heritage Day celebrations. The visit offered CUT staff and students from Kenya an opportunity to engage with the Kenyan Embassy.
Acting Vice-Chancellor, Prof. Alfred Ngowi welcomed the attaché to the University, highlighting the importance of partnerships. "We believe in the value of partnerships, our Vision 2030 states that we are working towards being a leading University of technology in Africa, and one of the conditions of this is visibility. To reach that goal we need to go to all communities and see the people we are partnering with because technology can only take us so far," said Prof. Ngowi.
Director in the Vice-Chancellor's Office, Prof. Percy Sepeng reiterated the importance of diversity among students and staff as part of a growing academic environment. "Through intelligent spaces that we create through collaborations. When we talk about partnerships and engagement within the context of where we want to see ourselves, one of the things that we are trying to achieve is not to dominate SADC, but to also make friends. With the understanding of where we see pockets of excellence within Africa to also learn from those practices and one way of doing that is to formalize partnerships through the CUT Centre for Global Engagement," added Prof. Sepeng.
Caption
Delegations from CUT and the Kenyan Education Attaché.
Uploaded: 19 November 2021