CUT employees from humble beginnings towards greatness
CUT News Support Services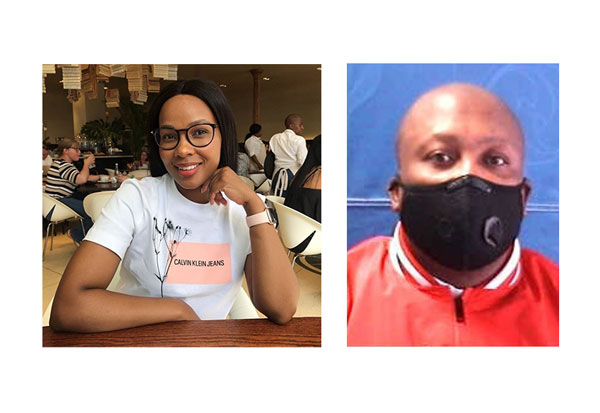 Ms Mokgobo obtained a National Diploma in Environmental Health in 2015 at the Central University of Technology followed by a BTech in Environmental Health.
Ms Mokgobo said she has always been a CUT employee at heart as she started working as a Library assistant while still a student in 2016. "I was an Environmental Health Practitioner at Namakwa District Municipality in Northern Cape from 2017-2018 and in 2019, I joined the Estate and Infrastructure Department as a SHE intern and finally got employed permanently as a SHE Officer for Bloemfontein Campus in 2020. Having Studied Environmental Health and SAMTRAC coupled with my passion for Occupational Health and Safety, I believe that I am going far."
Ms Mokgobo said that the passion she has for her career and her goal to be among the decision-makers one day, is her everyday motivation to reach greater heights. "I love my current position as it gives me great exposure and experience. Nothing beats that feeling of doing what you love."
I am thankful and grateful to CUT for granting me the opportunity to learn and grow in my career field and I am also appreciative for the people who held my hand, nurtured and moulded my career journey thus far as I have learnt a lot from them."
Mr Paulus Mothoananki Pieter is amongst employees who were afforded the opportunity to become sergeants during the insourcing of protection services. He was previously working as a Security Supervisor for a private company at CUT and due to his years of service and commitment, he was absorbed and promoted to Sergeant: Protection Services position at the end of 2018.
When asked how he feels about this opportunity he said, "I am happy that I was recognised and given such an amasing opportunity to learn and develop in what I do. Since I joined CUT, my financial problems are a thing of the past. This has changed my life for the better as I had a chance to attend short courses to improve my skills and knowledge. What I like most about this institution is that we are constantly encouraged as employees to further our studies and develop ourselves. My goal is to see myself in a higher position, so I am determined to work hard and obtain a Diploma in Security Management."
He also said that he enjoys his current position as he gets to work with people of different personalities and goals in life. He added that one of his challenges met was having to lead and deal with people who believe they know more because of their experience.
When asked if CUT was an animal, which animal would it be and why? He said giraffe, "it is a very tall animal, and it can see where most of the other animals can't see and because of its height, it can be seen from a distance. CUT is far better as compared to other institutions of its capacity and I believe like a giraffe the good work it puts out there cannot go unnoticed," he said.
Caption
This week CUT celebrates Ms Mojabeng Mokgobo (left) and Mr Paulus Mothoananki Pieter (right) for their achievement.
Uploaded: 06 October 2021