CUT confers Honorary Doctorate on SA's Environmental Health expert Jeremiah Sebetle Chaka
Health and Environmental Sciences CUT News Leadership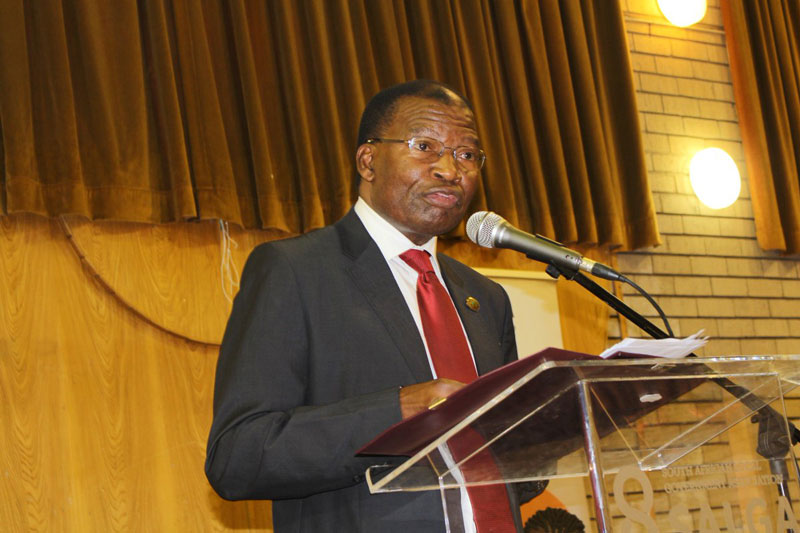 The Central University of Technology, Free State has conferred an Honorary Doctorate in Environmental Health to Jeremiah Sebetle Chaka. Dr Chaka is a multi-award-winning health practitioner who has contributed immensely to the global environmental health community.
"I feel elated to receive this honour from CUT. Though I never expected such an honour in my lifetime, I am humbled by the University to recognise my tireless contribution to the environmental health fraternity both locally and internationally. My enormous contribution was priceless and given selflessly due to the love and commitment to my profession both in South Africa and worldwide, said Dr Chaka.
Born in Randfontein in 1962, Dr Chaka started his career as Environmental Health Practitioner in December 1984. Within three years, he was promoted to Assistant Chief Environmental Health Practitioner. In 1997, he was appointed as Head of Department, and three years later as Interim Executive Director, before being appointed as the Divisional Head: Environmental Health at Ekurhuleni Municipality.
His lifelong contribution in the field of Environmental Health has earned him the highest international recognition an individual can get. His contribution to this country saw him become the first recipient of the Alfred Nzo Award. This national award was launched in 2002 in memory of Alfred Nzo, who was one of the first Health Inspectors in Alexandra Township in the 1950s, and recognises individuals who make exceptional contributions to environmental health, and an impact on people's lives in this country.
In 2014, Dr Chaka was the recipient of the highly prestigious Eric Foskett Award, which is regarded as the highest international recognition in the environmental health field, bestowed on an individual for outstanding contributions to the global environmental health community.
Dr Chaka was the first-ever South African to be elected as President of the International Federation of Environmental Health (IFEH), where he served a two-year term, from 2004 to 2006. Mr Chaka also served an astonishing thirteen years as President, the longest term ever held by any President, at the South African Institute of Environmental Health (SAIEH). He currently serves on many national and international committees.
In August 2017, he established the Africa Academy of Environmental Health in Nairobi, Kenya, which is an academic body representative of academics from various universities on the African continent with the objective of harmonising environmental health training and sharing of best practices. This body reports to the IFEH Africa Group.
After leading the review of the scope of practice for environmental health practitioners, and the promulgation of the new Scope of the Profession, Regulation 698 of June 2009, he successfully negotiated a training course, the Environmental Management Inspectors' (EMI) course, with the Department of Environmental Affairs. He spearheaded the Bachelor's Degree in Environmental Health, a four-year professional degree currently successfully offered by seven universities in the country, replacing the three-year diploma qualification.
Environmental Health is Dr Chaka's passion. He has attended, and delivered presentations at, various national and international conferences, and authored several articles to date. His lifelong and consistent distinguished achievements are evidence of a man who sacrificed his personal time for the profession and communities, especially the poor, he so selflessly serves.
"I would like to thank the CUT for the recognition of my contribution. The honour will remain of insurmountable significance to my life and my professional practice and posture. This honour will also strengthen my resolve to serve in this profession as my years of service draws nearer to conclusion," said Dr Chaka.
Caption
CUT has conferred an Honorary Doctorate in Environmental Health to multi award-winning, Dr Jeremiah Sebetle Chaka.
Uploaded: 04 May 2021