Advanced WIPO Summer School on Intellectual Property and Transfer of Technology
Monday, November 25, 2019
8:00 AM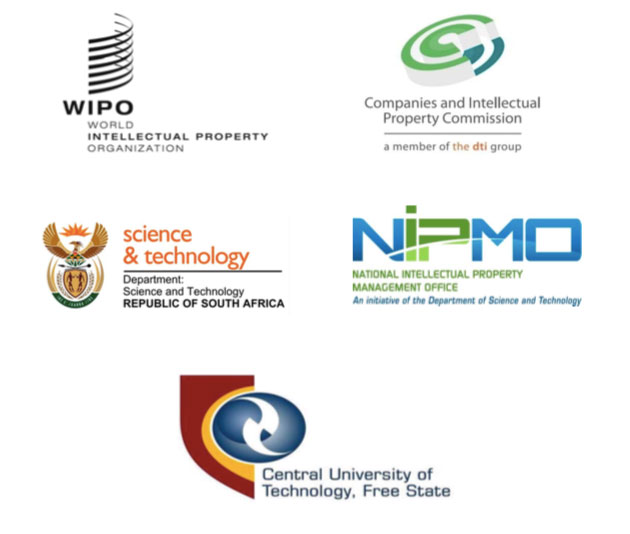 The Summer School on Intellectual Property and Transfer of Technology
A two-week Summer School on Intellectual Property (IP) and Transfer of Technology (TT) is offered jointly by the World Intellectual Property Organization (WIPO) Academy, the Department of Science and Technology through the National Intellectual Property Management Office (NIPMO), the Companies and Intellectual Property Commission (CIPC) of the Department of Trade and Industry (dti) and Central University of Technology (CUT) in Bloemfontein, South Africa.
The Summer School provides an opportunity for senior students and young professionals to acquire deeper knowledge of IP and TT. The programme includes lectures by experts in the field of IP and TT.
Curriculum
The program consists of lectures, case studies, simulation exercises and group discussions on selected IP topics, with an orientation towards the interface between IP and other disciplines. A certificate of participation is awarded to participants who successfully complete the program requirements.
Eligibility
The Summer School is open to 50 senior students (graduate and postgraduate) and young professionals from any field of study or discipline. The program is designed for candidates who are already familiar with IP.
All applicants are required to have successfully completed the WIPO Distance Learning Course on Intellectual Property Management (DL 450) before being selected for the program. All registrants will be given access to this course by September 2, 2019.
Travel and accommodation
Participants are responsible for their own travel as well as accommodation and living expenses during their participation in the program. Scholarships will be made available for a defined number of individuals. Further details in this regard will follow.
Insurance and Medical Examination
Non-resident participants will be provided with insurance coverage for the duration of their stay in connection with the Summer School program.
Each participant will be required to present a medical certificate upon arrival.
Online registration
Summer School online registration is open until 30 August 2019. Applicants should submit their résumé together with a letter of motivation (setting out their reasons for applying and what they hope to gain from the Summer School). Selected applicants will be notified two weeks after the registration deadline. 
Applicants should go to https://welc.wipo.int/acc/index.jsf?page=wssCatalog.xhtml&lang=en&cc=WSSZA_CUT#plus_ WSSZA_CUT to submit their applications online.
Registration Fees for Summer Schools on IP and TT
Registration fees are payable upon notification of acceptance. They fall into the following categories:
Students and young professionals from developing countries and countries in transition and residing in those countries:
Students: US$ 100
Young professionals: US$ 200
Students and young professionals from developed countries:
Students: US$ 250
Young professionals: US$ 350
Summary of Basic Information:
Venue: Bloemfontein, South Africa
Language: English
Certificate: Yes
Course administrator: summerschool.southafrica@wipo.int
Registration: 21-May-2019 - 30-Aug-2019
Payment: 07-Oct-2019 - 31-Oct-2019
Course: 25-Nov-2019 - 06-Dec-2019
Documents to be uploaded
Motivation letter for Summer School (Max 300 words) *
Recent Curriculum Vitae *
Identification document such as passport or national ID *
DL101 Course Certificate
Documents marked with * are mandatory
For more information, kindly contact the Summer School Administrator at summerschool.southafrica@wipo.int